Review From The House
READ IT • SEE IT • TASTE IT • LIVE IT
Supping Away: Breeze - New York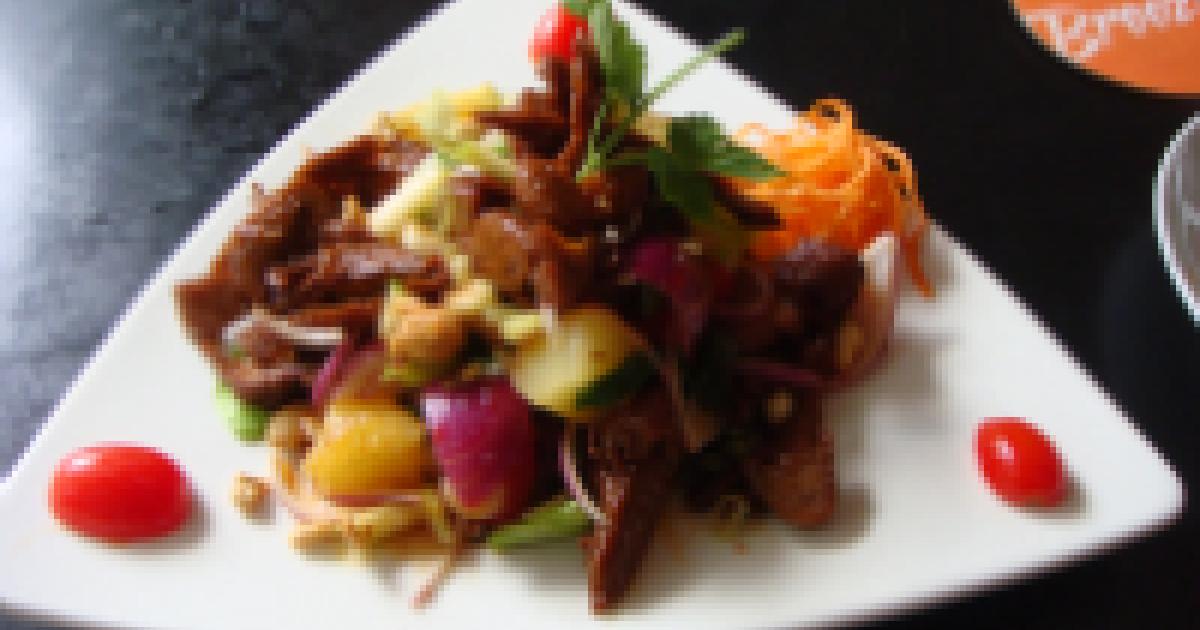 Supping Away: Breeze - New York
Monday, September 21st, 2009
 Breeze
661 9th Avenue, New York
Ph: 212-262-7777
Of all the restaurants I have eaten at on this trip, this turned out to be the best surprise.
I was meeting a friend for  a light Sunday lunch before going to see a new play, Emily at Theater Row. I left it to him to pick an eatery nearby the theatre and he liked what he read about this Thai-French fusion restaurant. So we agreed to meet there shortly after noon.
Walking down  the west side of 9 th Ave., on my way to met my friend,  I noted a number of  eateries in a row.  It was a warm day and several of the restaurants, including Breeze, were open to the exterior.  From the outside,  Breeze looked to me more like a casual cafe than the type of establishment that would serve "fine" food but appearances are often deceiving, as I found out.
We decided to share two of their appetizer dishes and a large salad. When the first dish arrived I sat up in surprise at the artistry of the presentation. And indeed each succeeding dish was so beautifully presented that I could not resist showing pictures of all of  them.
We started with the creamy wild mushroom and caramelized onion filling served in a crisp dumpling. It had a extra touch of sweetness from the use of sweet soy sauce with a black truffle foam.
Next, the crab and mango summer roll was also absolutely delicious.  Chunks of crab claw meat, slices of mango and scallions were served with glass noodles and a sriracha  (Thai hot chili sauce) lemon emulsion that gave a subtle kick to this delicate roll.
Finally we enjoyed a large  salad of  crispy roasted duck with pineapple, cashews and  orange slices in a spicy lemon sauce on greens.
I wished I had the space to order more dishes just to see how beautifully they would be prepared.  I would definitely visit this place again on my next visit to New York.