Review From The House
READ IT • SEE IT • TASTE IT • LIVE IT
Supping Away: BOKA Restaurant - Chicago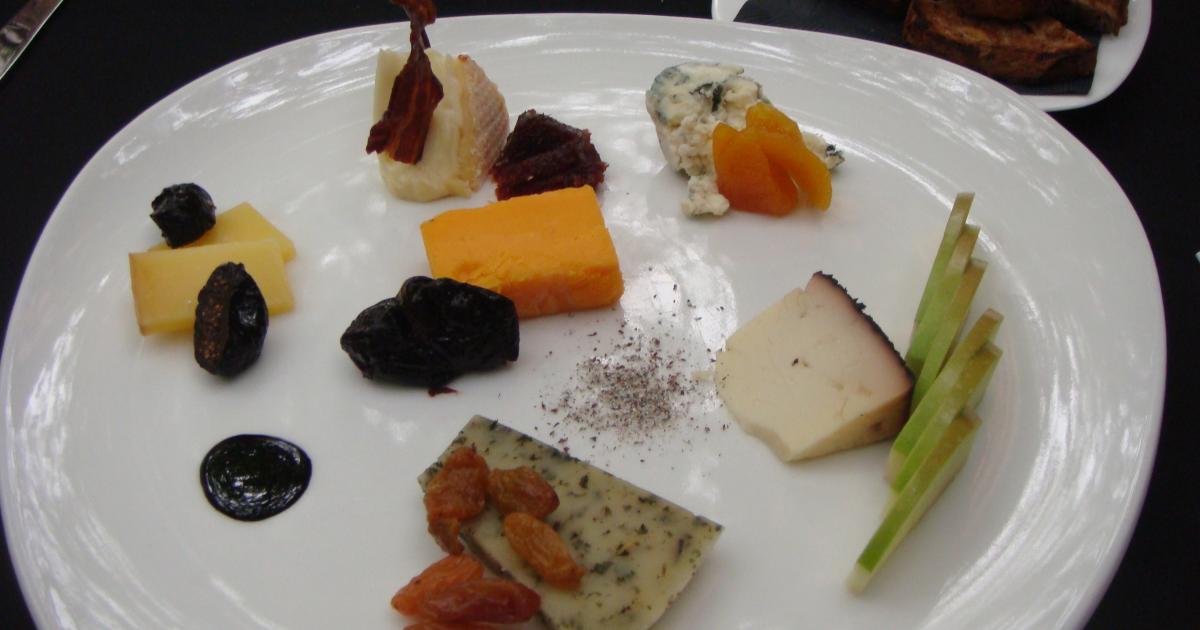 Supping Away: BOKA Restaurant - Chicago
Tuesday, July 28th, 2009
BOKA Restaurant and Bar.
1929 N. Halsted Street,
Chicago
Ph: 312-337-6070 or Reserve Online
Day 3 in  Chicago- July 2009  was the only free evening I had to see a play. Fortunately we were able to get two tickets to Up at the Steppenwolf theatre. The show time was early - 7:30 - and my friend was driving in after work, so I would be dining alone. I decided to see if I could get a table at BOKA, across the street  and a little up (no pun intended) from the theatre. After an excellent dinner the night before at  Perennial, their sister restaurant  I had checked out the BOKA  web site and the menu of executive chef, Giuseppe Tentori, looked great.  
Despite being alone, I was warmly greeted and offered a very nice table in the courtyard. As a frequent solo traveller, one of my criteria for classiness of a restaurant is how they treat the solo diner. All too often one gets stuck out of the way near the washrooms or the server stations. But not in this case.
The courtyard filled up quite quickly during the time I was there. The table settings were attractive, with black cloths and napkins and white china. Very soon I was sipping a glass of the 08 Babich Sauvignon Blanc from New Zealand, and admiring the extensive wine list. 
It was a little early for dinner specially since at noon I had  indulged in that burger from the Chicago Burger Company and I wanted to be alert for the play.  So rather than have a large main course, I thought I would try their appetizers and a cheese plate. They were offering a selection of 4 raw appetizers. One could order one of them or opt to have a taste of all four. I chose the latter option and it arrived beautifully presented in a four compartment bento box. The selections were Kumamoto oyster, with horseradish and granny smith apple pearl;  hamachi with peekytoe crab, yuzu coconut foam, lotus root and shiso sauce; Big Eye tuna, wasabi-edamame puree, dashi gelee, grapefruit with spicy quail egg; and marinated tai snapper, with pickled radish, cucumber and tomburi vinaigrette. Each taste was intriguingly different and I really could not select a favorite.
    Although the dessert menu was very enticing I decided to end the meal with a Cheese plate. That night they were offering a sampling of Wisconsin Artisanal Cheeses: a selection of three cheeses for $12.00 or all six for $20. I opted for three. To my surprise, when the cheese plate arrived, it contained a sample of each of the six cheeses. The additional three cheeses were compliments of the chef, who said that as an out of town visitor I should try all six. An unexpected and very welcome gesture.
And he was absolutely right as all six were delicious and well matched with accompaniments. The platter was also beautifully presented and came with toasted fruit and nut bread from the Red Hen Bakery. The Rothkase Buttermilk Blue cheese was served with apricots, Les Freres soft cheese with bacon crisp, the Burning Nettle had an almost oniony taste. Other accompaniments included sliced apple, quince paste and spiced golden raisins.
Cheese being one of my favorite foods,I was in seventh heaven, until I realized I was supposed to be at the theatre to pick up the tickets for the show. My bill was brought and processed quickly, and I arrived at the theatre with minutes to spare.
Overall I was made to feel very  welcome despite being a solo diner, and the service was efficient and friendly without being intrusive. I really enjoyed this dining experience and if I had a few more days in Chicago on this trip, would definitely come back to sample an entree and dessert. And BOKA is on the top of my list for my next visit to what I fortunately can call the "perfect weather" rather than the "windy" city.