Review From The House
READ IT • SEE IT • TASTE IT • LIVE IT
Supping Away: Aureole - New York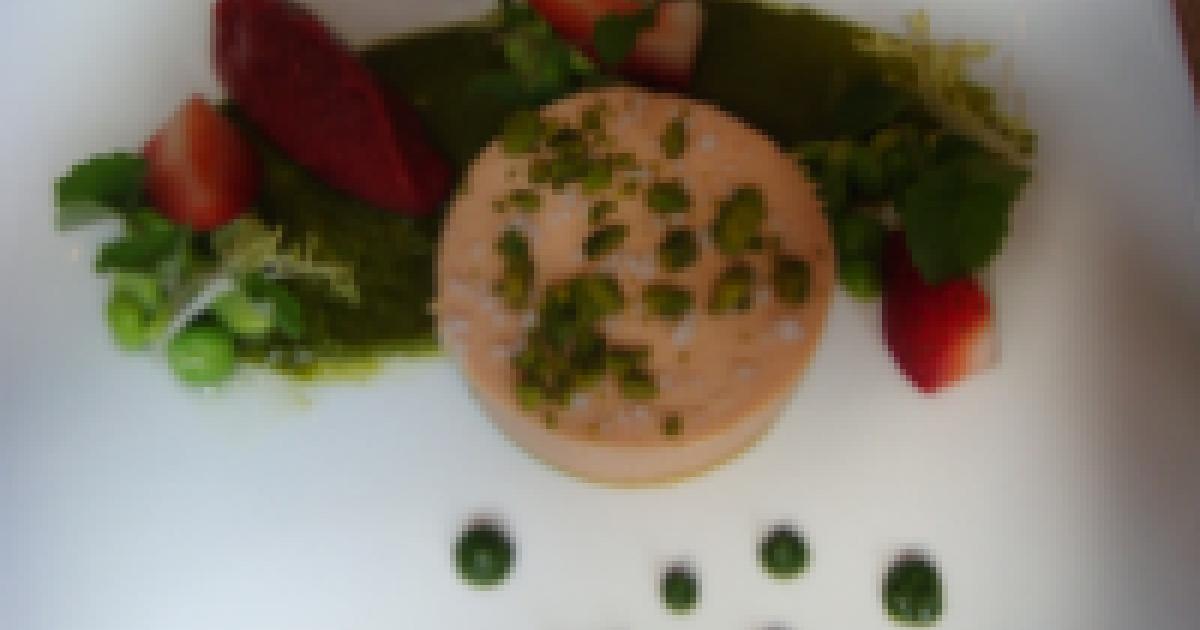 Supping Away: Aureole - New York
Tuesday, September 15th, 2009
Aureole
135 West 42nd Street, New York
Ph: 212-319-1660
As I was walking along West 42nd Street en route to my dance lesson and enjoying my  Seven Days of  Theatre, Food and Dance in  New York, I glanced in at  Aureole as I walked past. Something about the look of the place attracted my attention and on the spur of the moment, I reversed my steps and decided to see if I could still get lunch. The decor was inviting with warm copper tones and an usual lighting fixture. I took a seat in the outer Bar Room rather than the main restaurant. I liked the touch of the red-gold orchid on the table.
Sarina brought me the lunch menu  which includes a section of bar snacks, appetizers and main courses, served in both the restaurant and the Bar Room area.  As it was just over an hour and a half before my dance class I did not want to overeat and just  selected two of the appetizer dishes.
The first was a foie gras torchon served with brioche, wild strawberries and anise hyssop. Both the latter are very strong aromatic herbs that I thought might overpower the foie gras but not at all. I savored every lingering taste of the dish. Foie gras is definitely one of my weaknesses. I would choose it over cake and cookies anytime.
I also chose the Alaskan King salmon tartare, served with cucumber, black olive, Piquillo peppers served with crusty slices of baguette. Absolutely delicious with a pepers adding a slight kick to the dish.
While I waited for the food, I enjoyed slices of a deliciously crusty baguette, served with unsalted butter in a very attractive wooden bowl. The bread is made in house by pastry chef Jennifer Yee and was so good that I ate more than I meant  to.
At my request Sarina brought me the dinner menu. Executive Chef  Christopher Lee offers a Prix Fixe dinner menu as well as a la carte, and also offers a parallel tasting menu.  I learned that this means that two preparations of a similar food are served for each course. For example in the current menu  the first tasting course consists of scallops  presented in two different ways and the second course features tuna belly and veal belly. My mouth was watering just reading the menu but fortunately my first appetizer arrived just then.
The original Aureole was the first restaurant that Charlie Palmer opened in New York, twenty years ago. It is just ten weeks since the restaurant opened in this new location, and a Grand Opening is scheduled for next week.  Until then the restaurant  was offering a 15% discount on the meals.
I lingered over my food but eventually it was time to leave  for my class so reluctantly I handed back the menus and took my leave. Really one needs a year in New York not just seven days!  And an expense account!  and probably a trainer to make sure you exercise off all the calories you eat.