Review From The House
READ IT • SEE IT • TASTE IT • LIVE IT
Italy Travel Friends' reunion lunch on Vancouver Island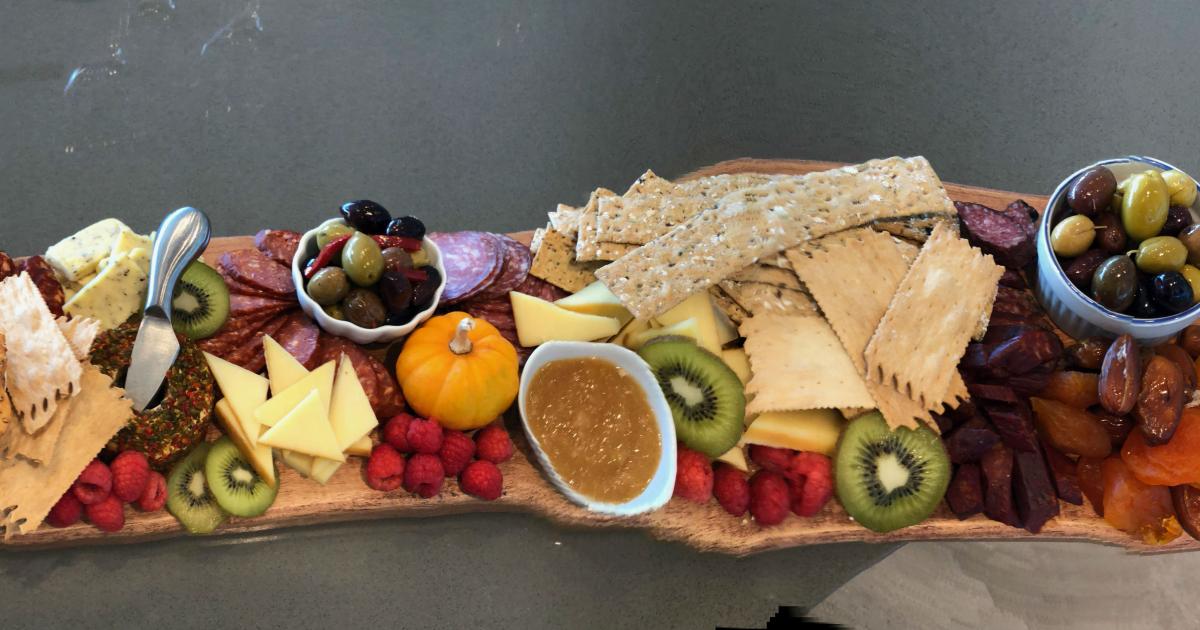 Italy Travel Friends' reunion lunch on Vancouver Island
Sunday, October 21st, 2018
I visited a friend on Vancouver Island who hosted a casual reunion lunch for a group of us, who had travelled in Italy together several years ago. The lunch was tapas-style and accompanied by  a selection of white and rosé wines.
Our menu started with a charcuterie plate of assorted salamis and cheeses, colourful raspberries and sliced kiwi, with olives and crackers. 
Next came bacon-wrapped scallop lollipops, with the bacon encasing plump juicy  scallops.  Fancy beet crisps with sweet pureed beet and cheese served on gourmet crackers were next. 
The fourth course was ripe avocado halves filled with a Caprese salad of bocconcini balls, cherry tomato and pesto .
A citrus-baked coho salmon fillet was served with local micro-greens, beets, fennel, walnut and grapefruit. The texture of the salmon was perfect, the consistency I strive for at home but don't always achieve. 
Dessert was a creamsickle cake looked exquisite but couldn't pass my low carb barrier! Although desserts generally are too sweet for my savoury tooth, others ate the cake with gusto.
The lunch was brought in and served by LiveWire Catering of Nanaimo, The presentation of each course was beautiful and the service efficient and friendly.
Our conversation  flowed as smoothly as the wine. Altogether a perfect way to spend a weekend afternoon.