Review From The House
READ IT • SEE IT • TASTE IT • LIVE IT
Entertaining keto-style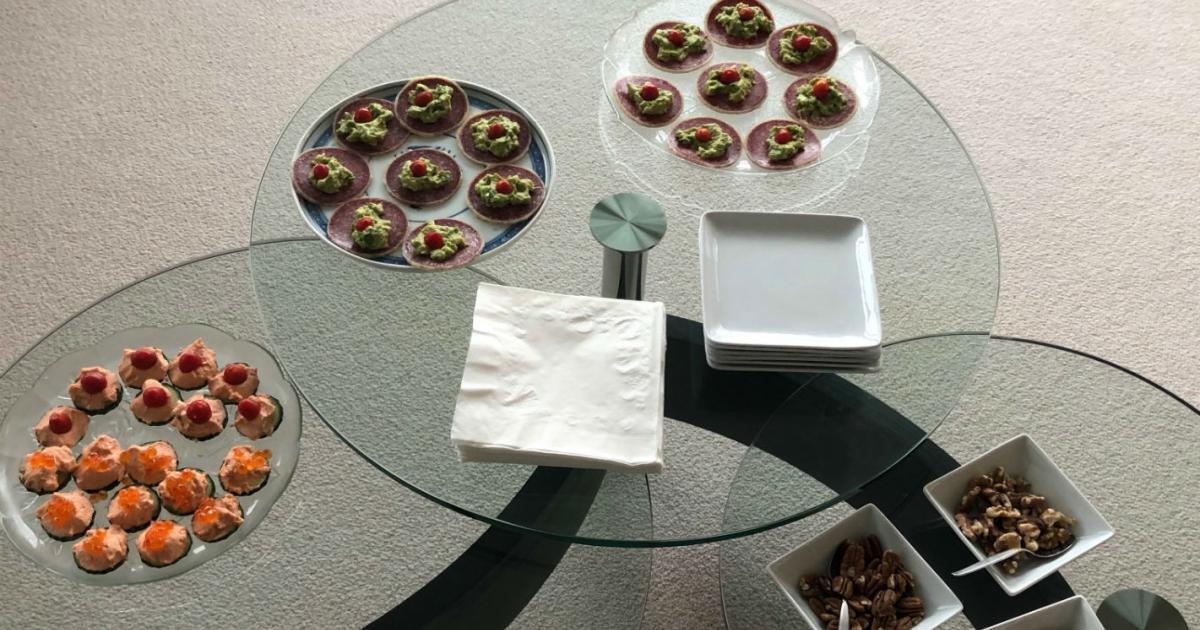 Entertaining keto-style
Sunday, March 24th, 2019
What do you do when you are committed to a ketogenic health and weight-loss program and you are entertaining friends for dinner? In my close circle of friends, everyone has a different take on food. Some have, to a greater or lesser extent, embraced the low carb or keto approach to nutrition. Others avoid fats and eggs believing that this will lower their cholesterol levels. There are no vegans in our group but some favour vegetarian meals. 
I wanted to plan a dinner comprised of only low carb and keto (ultra low carb) foods. This is how I eat, and I feel great and never feel hungry or deprived. Admittedly I'm no chef - just someone who enjoys food - and am not great at following recipes, nor precise in my presentation.  As I prepared everything fresh, some of my attempts worked out more successfully than others, although to my palate, long adjusted to savoury flavours not sweet, everything tasted pretty good.
I made two appetizers.  The first was a salmon mousse served on cucumber rounds  and topped with ikura (salmon eggs), or a half cherry tomato for those who don't like salmon roe. The second was fresh guacamole ( minus cilantro of course!) served on Parmesan salami rounds.
For the main courses, I baked salmon with a topping of mayonnaise, spring onions and red peppers, and a keto lasagna adapted from a recipe on the dietdoctor website. Contributions of asparagus in vinaigrette sauce, and a prawn and spinach salad, completed the main courses.
Dessert was a baked brie with toasted garlic keto-bread. and a fruit and cheese plate. Pinot gris was the wine of choice.
The place mats and napkins are made by Carol Nevin, a wonderful designer who makes the most striking designs. A gift from my sister-in-law from Cape Town. I learned to fold napkins growing up in a hotel, helping the waiters set up tables in our restaurant.