Review From The House
READ IT • SEE IT • TASTE IT • LIVE IT
Vacation Mexico: Supping Away. Blue Fish Cevicheria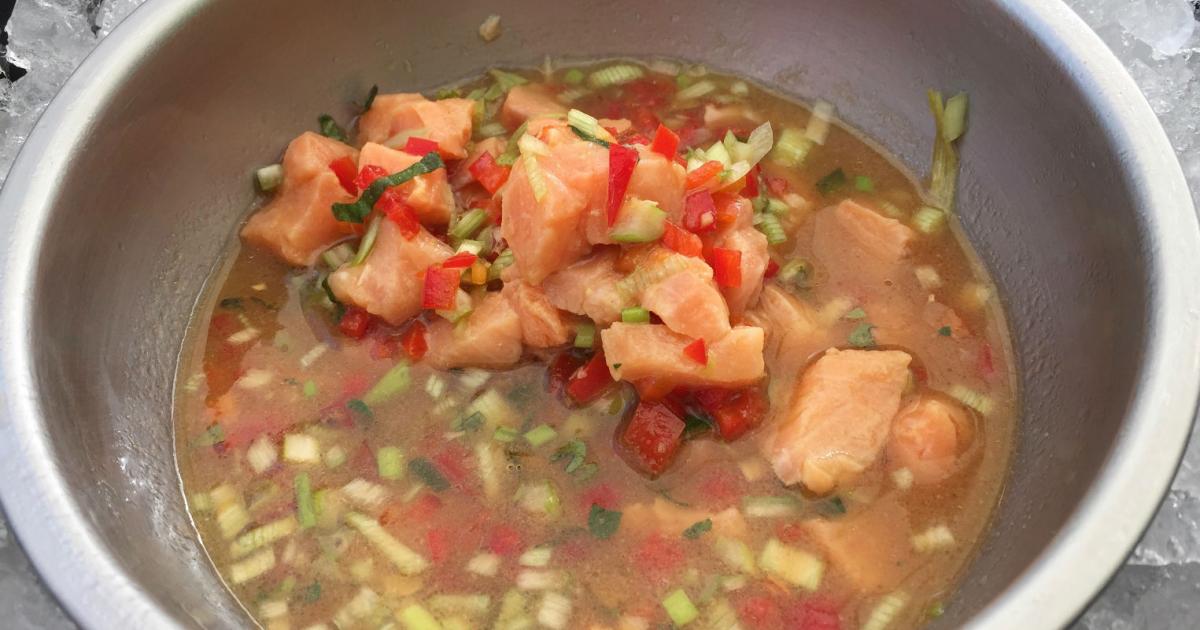 Vacation Mexico: Supping Away. Blue Fish Cevicheria
Wednesday, March 2nd, 2016
Sashimi, ceviche - I love eating raw fish - sashimi style or marinated as in ceviche.  One of my best memories from a visit to Lima, Peru was eating a very delicate ceviche at Rosa Nautica, a restaurant located way out on the water.
Remembering from our last visit to Grand Luxxe at Riviera Maya, that Blue Fish Cevicheria has a great selection of ceviches, we headed there on arrival for a light lunch/early supper.
Serving seafood and ceviche from 11 am to 7 pm, Blue Fish is located poolside at one of the Grand Luxxe pools near towers I and 2. My choice was the salmon Asiatico - cubes of fresh salmon marinated in soy sauce, lime, sesame seeds, ginger, lemongrass, peppermint, "serrano" chili peppers and spring onions.
The fish tacos were light and tasty and the quesidilla, always loved by kids,  was  EP's favorite meal.
The perfect meal after a day of travel.