Review From The House
READ IT • SEE IT • TASTE IT • LIVE IT
Supping Away: New York: Balkanika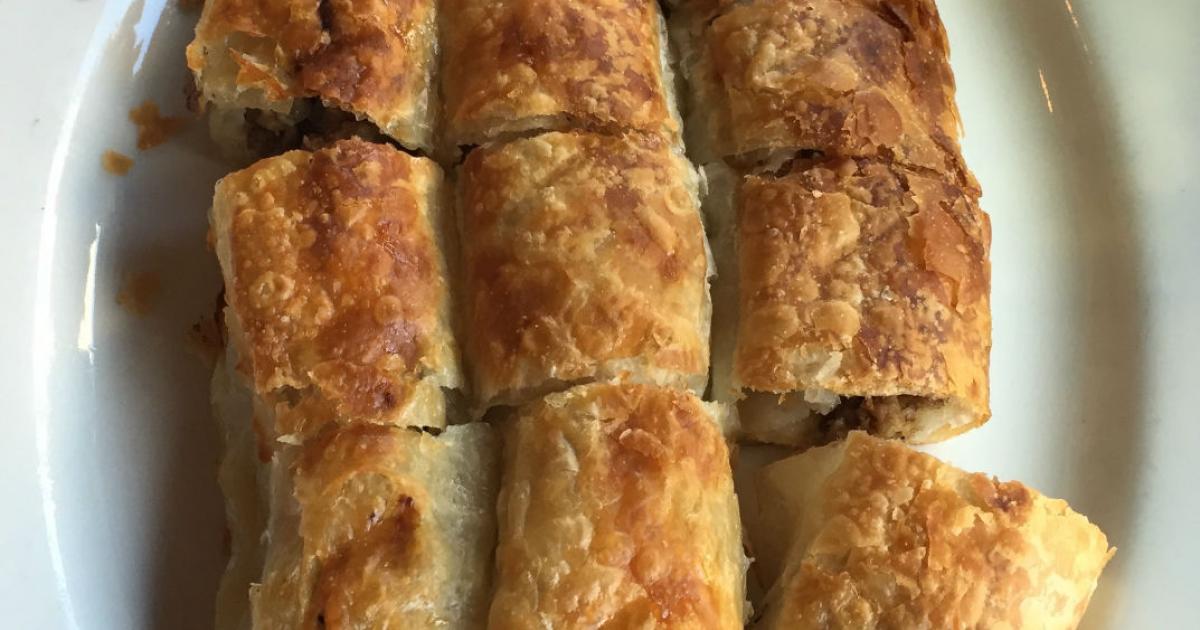 Supping Away: New York: Balkanika
Thursday, June 30th, 2016
Balkanika
691  9th Avenue, Manhattan, New York
Ph: (212) 974-0300
One objective of our New York Week with Kids was to introduce them as many different cuisines as possible. Balanika was our choice for Balkan/Mediterranean cuisine and it proved to be an excellent choice.
We started our dinner with  5 mezes or appetizers. My favorites were the taramosalata (fish roe, lemon and olive oil) and the babganush (roasted eggplant, tahini, garlic, and olive oil). 
We also tried the Ajvar (roasted red pepper, eggeplant and olive oil), the Hazelnut beet with greek yogurt, goat cheese and olive oil, and the hummus (chick pea, tahini, lemon, garlic, and olive oil). All very tasty and mopped up with warm pita bread.
Bureks: Burek as it is called in the Balkans (Serbia, Macedonia, Croatia etc) or Börek (Turkey) or Bourekas (Israel), is a delicious filled pastry made with phyllo dough and often sprinkled with sesame seeds. 
There is a great variety of fillings used. We chose a beef burek made with ground beef and onions, and a cheese burek with ricotta cheese. The two other options on the menu were spinach with feta cheese, and leek with potato.  
We also shared three entree dishes from the grill: lamb shish kebab, chicken wrapped in bacon and turkish koftes - ground meatball served with Greek salad.
The vegetable side dishes were served together on one plate. Brussels sprouts with bacon, steamed asparagus, and cauliflower.
All 5 of us enjoyed this dinner. We accompanied it with a bottle of Muscat Temjanika from Macedonia;  temjanika means incense - it is named after frankincense because of its intense aromas. I liked the wine though I thought it needed more acidity to baance the sweetness.
The service was excellent and overall we thought it a great choice for our Balkan/Mediterranean tasting.