Review From The House
READ IT • SEE IT • TASTE IT • LIVE IT
Madame Zingara's – dinner theatre with a difference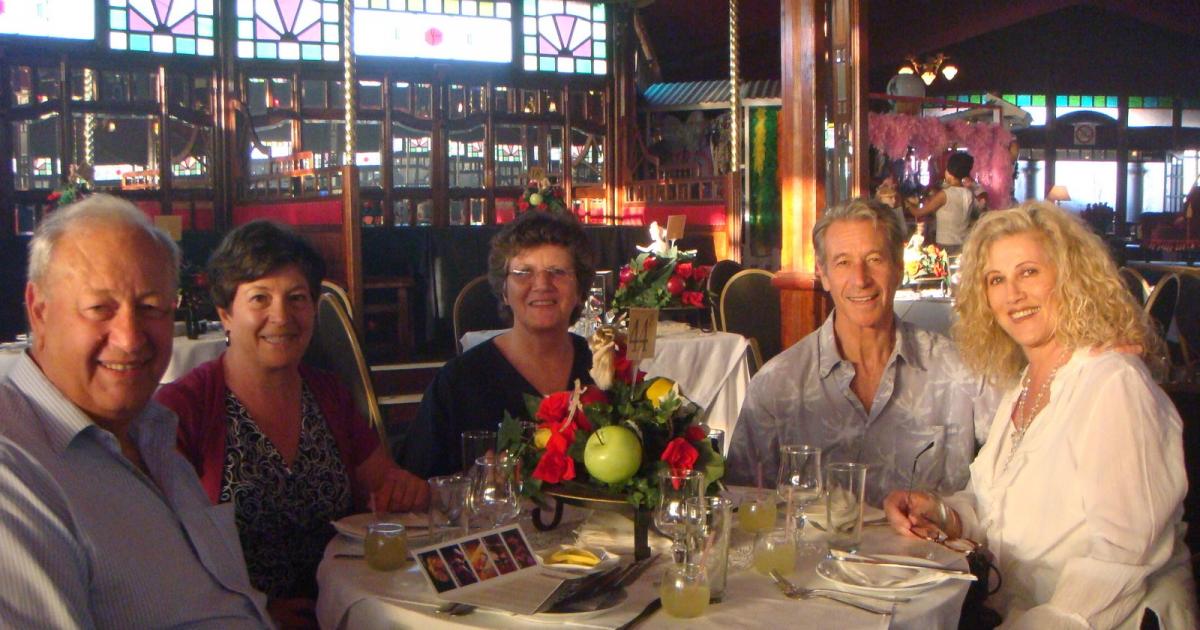 Madame Zingara's – dinner theatre with a difference
Wednesday, January 23rd, 2008
So apparently one of the things one MUST do as a tourist in Cape Town at the moment is go to Madame Zingara's. Newly relocated in a huge tent near the Canal Walk area, this is dinner and a circus-like entertainment. The original restaurant gained fame for its signature dish of Chocolate Chilli Steak. I must say I had my doubts- the combination of chocolate and steak is not something I would routinely fry up at home.
We had to be out there to be seated by 7:30 so we all packed into Brin's car and took off. The tent I learned seats 420 at capacity although there were about 350 there last night for the show. At each table was a centerpiece which can be seen min the picture. What you can't see clearly is the barbie-doll dressed in little else but
pasties on the chest, lolling among the apples!
Ok leaving the cheesy centerpiece aside, they had a DJ whose music was absolutely terrific.
Fresh from a 2 hour dance lesson I could hardly keep my feet still as the music ranged from a pounding rock beat to a cha-cha and then a romantic ballad style song.
The set menu started with a delicious vegetable cream soup that tasted like roasted red pepper or tomato, antipasto, pasta and then an entrée – one of the choices was the famous chocolate chilli (yes they spell it with 2 lls) steak – which actually was quite an interesting flavour, and then dessert- which I did not eat but seemed to be enjoyed by everyone.
The dinner show was quite good – a lot of aerial work, shapely girls hanging by ankles or wrists from bars and cages and stuff, an incredible pair of strong men with unbelievable muscle control and balance, and an Asian woman who folded her body into the most complex positions. I wondered for about a millisecond whether if I had stretched properly from infancy I could have been able to contort my spine into those shapes- and then I found myself wondering what the incidence of early osteoarthritis is in those performers. The Tons were three large women with voices that matched their girth but they and another featured singer had the place rocking. Good fun. Dance lesson at 9 tomorrow so need to get to bed sson.