Review From The House
READ IT • SEE IT • TASTE IT • LIVE IT
The Grand Mayan at the Mexican Riviera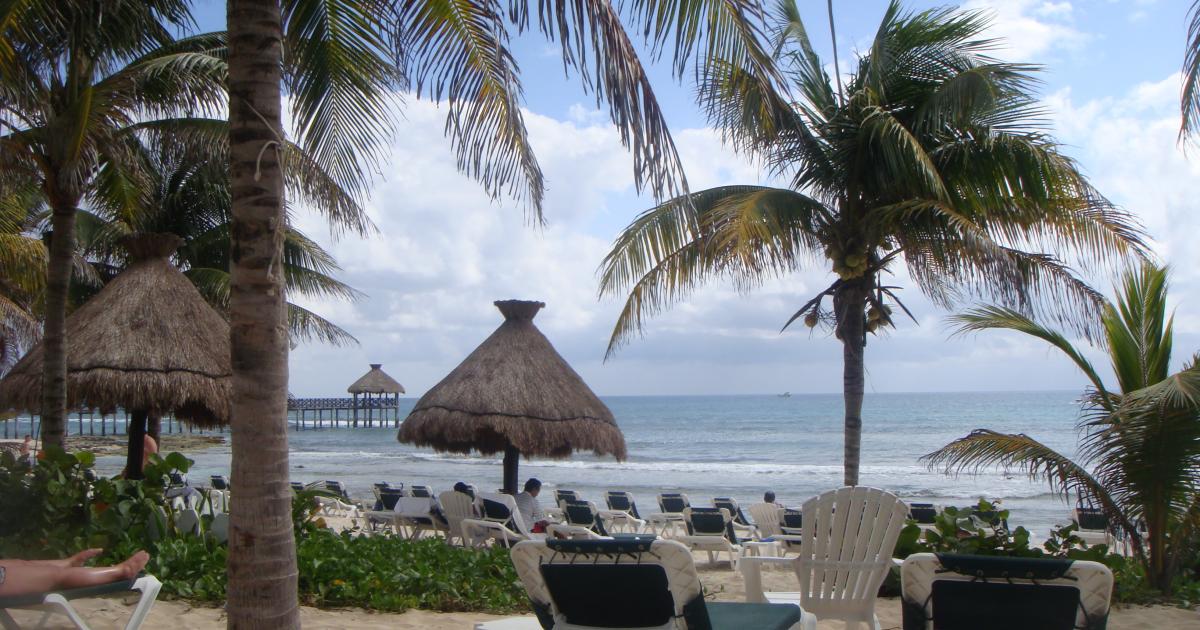 The Grand Mayan at the Mexican Riviera
Thursday, January 8th, 2009
The Mayan Palace and Grand Mayan  Resort is one of a sequence of hotels and resorts that line the Caribbean Sea along the eastern coastline of the Yucatan Peninsula. The resort is  south of Cancun  near Playa del Carmen. In the five years since I last stayed here the resort has changed a lot.  It is roughly divided into two areas, the Mayan Palace and Grand Mayan, with a new section of ultra luxury suites called the Luxe, to come next year. As well as the mega pool  I remember from my last visit they have added two really nice pool areas that are restricted to Grand Mayan members and guests.
As well the GM members have free use of the gym and spa facilities while others pay a token fee for access. The pools are quite beautifully laid out with the lush green of the tropical vegetation contrasting with the deep blue water. They have shallower sections with water jets – unfortunately no hot tubs.
At this resort they have a number of restaurants serving a range of foods from beach fare to fine dining. Two are the every day mixed menu type of facility. Balche is the beach café with the usual range of salads to hamburgers, and of course, the pool drinks. At night it becomes Frida's Grill serving Mexican cuisine. Havana Moon is another large restaurant located on the beach area. It has a dance floor. I saw a wedding party there, complete with bride in white dress. I am not sure that this would be my first choice for a wedding reception area!
Café del Lago as its name suggests is a restaurant bordering on the lagoon. It serves buffet style food. The breakfast buffet runs most of the morning and early afternoon.  Then they close till 6:30 when they reopen with themed buffets. Friday is the Seafood buffet, Saturday the Oriental buffet, Sunday is Mediterranean, Monday Italian, Tuesday Tacos, Wednesday Surf and Turf, and Thursday Mexican Fiesta. At least I think that is the schedule. Each has an accompanying show. I tend to avoid the buffets as I think the natural tendency is to eat more than one would at an a la carte restaurant.
There are two restaurants here that feature a more sophisticated quality of food. Tramonto bills itself as an Italian restaurant and American Steak House. Hmmm…  The menu features many of the traditional dishes you would expect in an Italian restaurant but often with a little twist – such as a touch of cilantro! The other one, so new that they are still training the staff, is called Gong- a taste of Asia. More later about that.
The gym and spa facilities are great. The gym is right near the beach and is reasonably well equipped with treadmills and bikes. There seems to be a continual line up for the elliptical trainers though. We will see how that works out tomorrow.