Review From The House
READ IT • SEE IT • TASTE IT • LIVE IT
Embarkation Day - the Ocean Princess in Papeete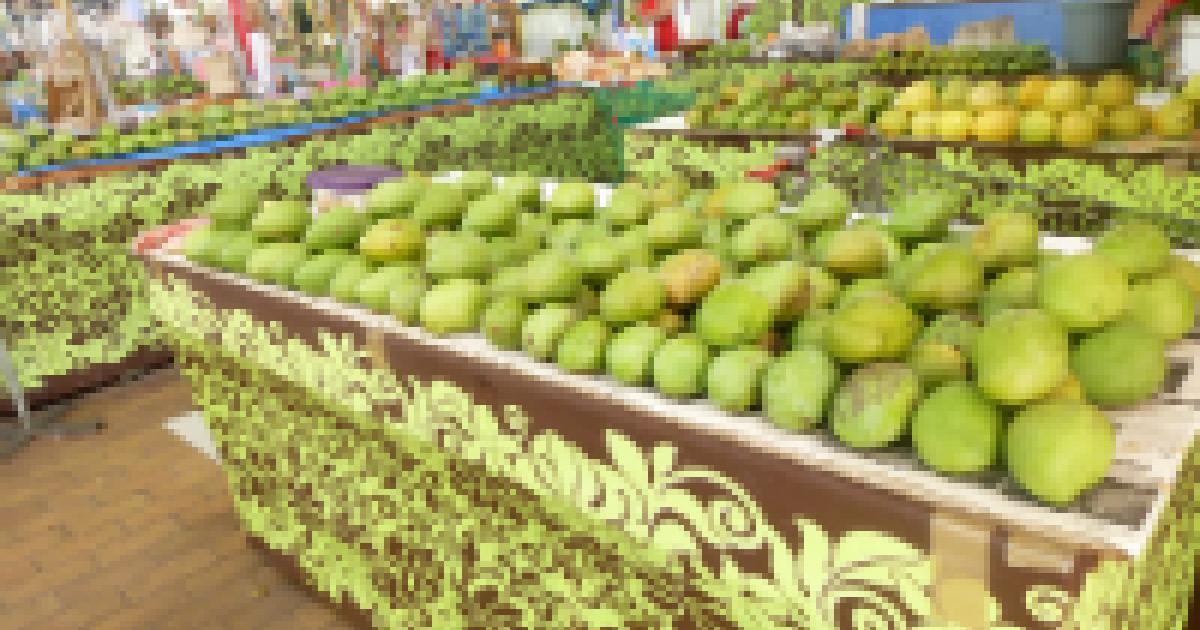 Embarkation Day - the Ocean Princess in Papeete
Monday, January 2nd, 2012
We had booked a transfer from The Intercontinental Resort to the cruise ship pier with the Princess Cruises representative at the hotel. There were advantages to doing this. Firstly, although the recommendation for normal check-in time is after 2 Pm for speedier processing, our transfer was scheduled for 11 am and we could check in as early as 11:30 am. That gave us lots of time to get settled and still have the afternoon to explore the market and pier-side area of Papeete.
It also meant that apart from having our suitcases ready for pick up by 9 am, we could forget about lugging bags and things in taxis.  Check-in was very quick.
We took advantage of being on board early to visit the Lotus Spa on the 10th floor next to the gym. We both booked massages. I booked one for the 31st, thinking that after four days of dancing my body would really need it. I also booked a pedicure thinking that I could get purple polish to match the dress I was going to wear on New Year's Eve.
We also popped into the Internet Café to find out about wireless packages.  I decided to take the best package which was 500 minutes for 175 dollars – plus a bonus 40 minutes for signing up on day 1. I usually end up using more than that for posting to the travelblogue, specially since satellite connections are relatively slow.
It was lunch time so we decided to start our culinary sea voyage by checking into the Club restaurant for a quick lunch.
I had the bay shrimp and avocado appetizer while Carol ordered the dry cured salami and roasted vegetable antipasto. We both liked the broiled salmon with lemon and dill sauce.
Having completed all the important tasks including lunch, we left our backpacks in the cabin and set out to meet Margaret and check out the Papeete municipal market.
I am not much of a shopper – in fact not the kind of tourist that market places want.  I am not into tchotchkes  (spelling? I am also obviously not into written Yiddish!) and I don't need mementos of my trips. That's what my travelblogues are for.   
It was scorching hot and I was feeling sweaty and insect bitten.  So after an hour I left the other two on their hunts for fabric and other travel necessities, and went back on board.
By the time I returned to the cabin the luggage had arrived in our cabin. Trying to avoid bashing the suitcases I somehow managed to slice my toe on the very sharp edge of the door. Blood gushed everywhere.  I grabbed a tissue and pressed on the cut to stop the bleeding. 
"Oh how ironic" I thought. I worked through 10 months of post-operative torture with my personal trainer, Cale and my rolfer, Steven and battled through intense Pilates sessions with Jennifer and Noam, so that I would be fully recovered from the spine surgery and strong enough that I could handle 6 hours of dancing on this cruise – and then I cut my toe on the first day.  I realized I had not packed my usual small first aid kit that has band-aids in it and the ship store was of course closed as we were in port.
When Carol arrived back on board I got a Band-Aid from her to protect the wound that had stopped bleeding. I was not going to let anything stop me from dancing.  
The Ocean Princess was only scheduled to sail at 4 am the next morning, and many of our party, including the hosts were only arriving on the 7 PM flight, so those of us early birds who spent a few days in French Polynesia before the cruise, met for dinner in the Club Restaurant.  Carrie, Peggy, Loren, Nancy and Mark joined Carol, Margaret and me for dinner.  
The menu as usual was filled with interesting dishes. I decided on the duck galantine with hazelnuts and dried apricot and aromatic mushroom sauce followed by broiled red snapper.
Although I carefully resisted the enticing bread basket - the breads on the Princess  cruises are so tempting - I could not resist a few tastes of the coffee crème brule with sugar cane crust, for dessert.
After dinner we went up to the dance venue, the Tahitian Lounge. The band playing was "Neil & the Ocean Princess Show Band."  Their music was great and we got some  dancing in with fellow guests Loren and Mark before the rest of our contingent arrived.
Many of the guests were people I had not previously met. Although we all had a varied geographic history, currently apart form Margaret and I everyone was living somewhere in the US. There were cabin mates Mimi and Nadia from California, Bev from Missouri, Casey from Washington State, Deb from Arizona, Sandy and Don from Texas. Mark is from Oklahoma, Nancy from Alaska, Carol from Pennsylvania, David from Georgia and Margaret and I from British Columbia. Loren in from Nevada and Peggy from Florida.
Wendy's team of teachers and hosts consisted of Robert from California, Craig from West Virginia, Honey from Georgia, Carrie from Ohio, and Dale from Ohio. Quite a geographical spread over all.
We enjoyed more dancing for a while but most people were tired after their long flights and we left the lounge around 11.
No-one was thinking of staying up for the sail-away which was scheduled for 4 am.  Despite the narrow bed – not like my lovely king-size one at home, I fell asleep quite quickly.