Review From The House
READ IT • SEE IT • TASTE IT • LIVE IT
A Crystal Cruise Experience: The Next Chapter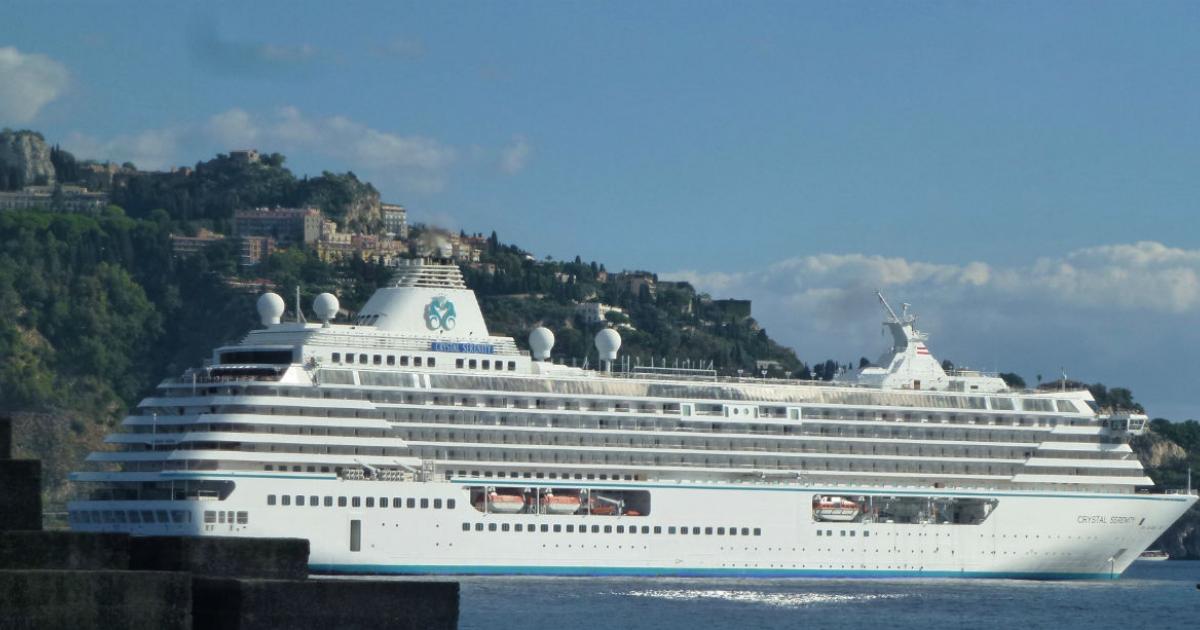 A Crystal Cruise Experience: The Next Chapter
Sunday, June 5th, 2016
When I took pictures of the Crystal Serenity, I was luxuriating in the pleasures of a ten night "Italian Dreams" cruise. After spending two glorious days in Venice, we embarked on the Serenity, calling at ports from Kotor in Montenegro to Taormina, Sorrento and others finally disembarking in Monte Carlo. The icing on the cake for me of this luxury cruise, was ballroom dancing every night in the spacious Palm Court or the Stardust Club. I loved that Crystal experience even more than I enjoyed an autumn cruise along the Eastern Seaboard from New York to Halifax on the Crystal Symphony.
Tantalizing communications from Crystal about their new Crystal Yacht and Crystal River Cruise programs had me scouring my calendar for unscheduled time that I could take off from my exciting new entrepreuneurial venture in health and anti-aging, to indulge in a river cruise. Because I choose my cruises for the dance floors and the dancing, though I have enjoyed 28 cruises over the past 7 years I have not done a river cruise (unless you could count my Amazon River Cruise in the jungle of Peru). Exotic, exciting but hardly luxury.
So the invitation to learn more about Crystal's new venture into River Cruising and Yachting captured my attention and I headed off eagerly to the Fairmont Waterfront where the briefing was being held. 
Dynamic CEO and President Edie Rodriguez is leading Crystal's  unprecedented expansion from a 26 year luxury cruise line with two ships, the Serenity and the Symphony to a new luxury air, water and earth travel experience encompassing Crystal Yacht Cruises™, Crystal River Cruises™,  Crystal AirCruises™, Crystal Luxury Air™ and Crystal Exclusive Class™ and  Residences. Though the Yacht experience with between 62 to 200 guests, and the River cruises, will be very different to cruising on the Serenity and Symphony, you can expect the same superb level of service and attention from great staff that you enjoy on the cruise ships. Crystal "hires for personality and trains for skills" - I found that comment unexpected and very interesting.
To find out what Crystal experiences are available now and coming in the next couple of years check out Crystal Cruises website. But beware if you have work to do. As I perused the various cruise options I found myself floating off into a dream world of meandering down Europe's grand  rivers and exploring exotic locations still to be crossed off my bucket list when I should have been writing.