Review From The House
READ IT • SEE IT • TASTE IT • LIVE IT
An "African" Experience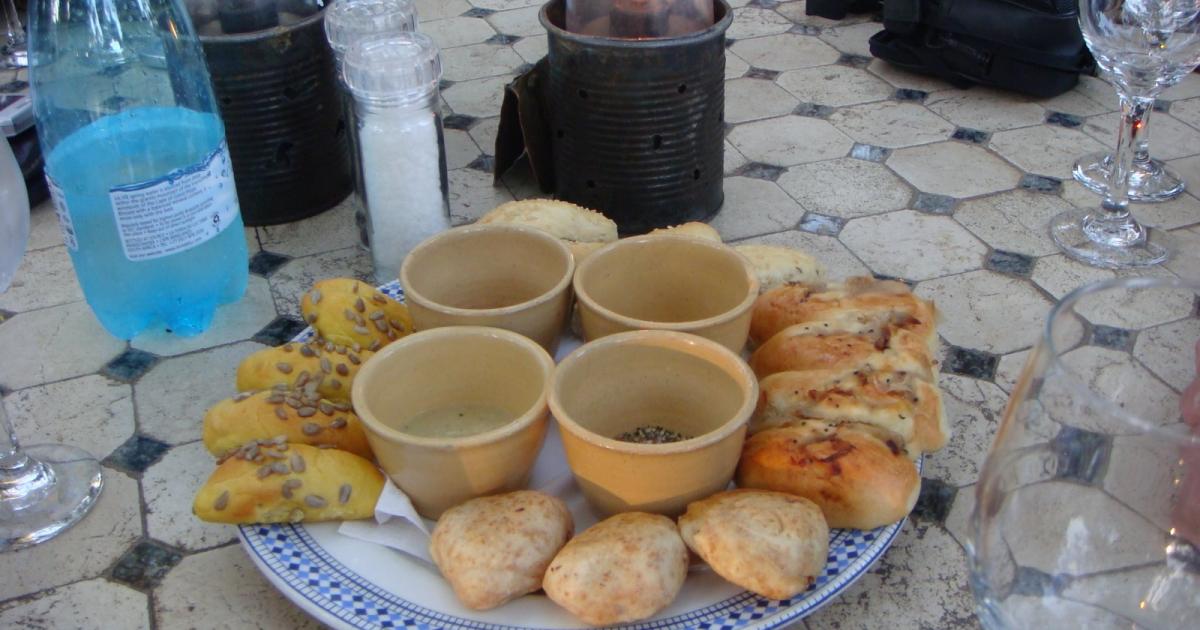 An "African" Experience
Saturday, January 26th, 2008
Maybe it was just the heat but I was not very impressed with any of the wines that I tasted today. I found the white wines, mainly sauvignon blanc and chenin blancs very thin for want of a better word and I am not much of a red wine drinker. So after the second tasting we decided to go back to Sea Point for a rest and shower before driving back to Stellenbosch to Moyo, the restaurant at Spiers.
Brin drove Sherida, Barry, Carole and me out and we met Nathan and Edina who came in their own car. We were seated round a large table outside the main tent in a tree sheltered courtyard, which we appreciated. A breeze kept us reasonably cool.
They have a very extensive buffet with stations identified as fish, salads, venison etc. The meats were very interesting. There were gemsbok steaks, ostrich brochettes, sausages made of game as well as beef, lamb chops, curries: it just went on and on. They served three kinds of bread rolls to start- an onion-coconut topping looked promising but the breads were dry and not very flavourful. The salads were plentiful as were the desserts. I avoided the sweet stuff and thank heavens there was a variety of fruit.
African singers and dancers provided entertainment. They have some one there who paints your face. The pained expression on my face in the picture is because it had just occurred to me that she just dips the brush in the paint and then touches your face with it. No cleaning in between victims. Not very hygienic!
An interesting evening. It was nice to have some time with Nathan and Edina, who is just about at term. Hopefully I will see the new baby before I leave.