Review From The House
READ IT • SEE IT • TASTE IT • LIVE IT
Aegean Cruise: Athens Day 2.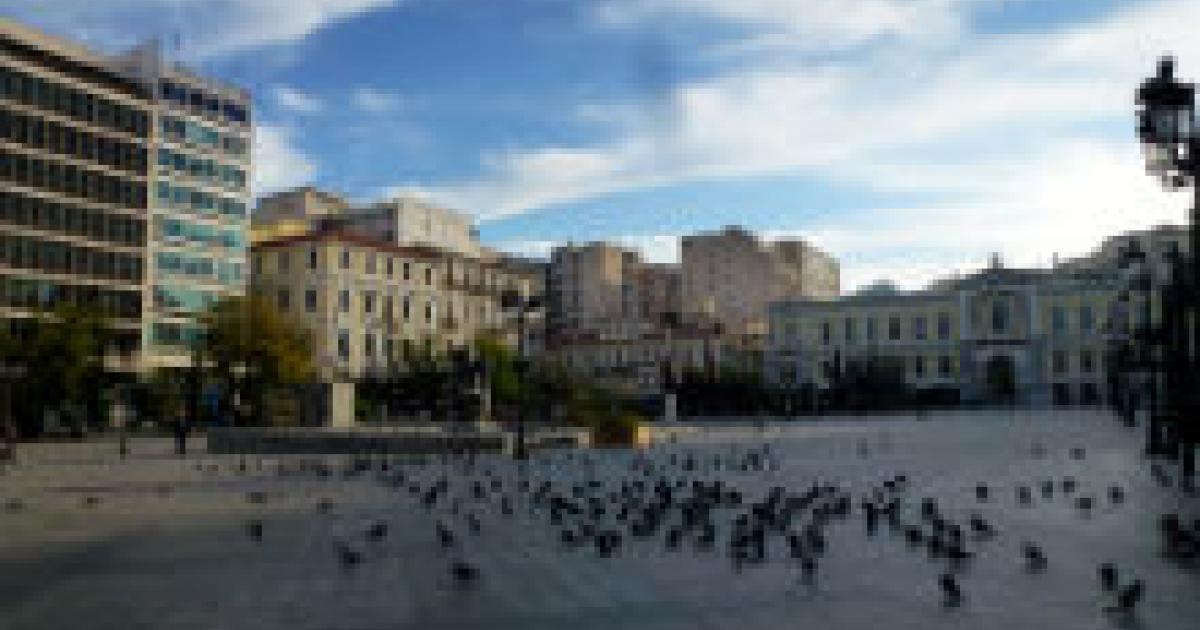 Aegean Cruise: Athens Day 2.
Wednesday, December 5th, 2012
On my second day in Athens I woke to another warm and sunny day. Highs were predicted to be around 24ºC. The first task on my mind was to find the local Post Office and buy stamps for the postcards that I planned to  mail to my grand-children. I gave them a map of the places that the cruise will take us to and hopefully getting the picture postcards will mean something to my grand-daughter, who has studied the continents and the various countries and their capitals.Today is the day of the big transit strike so I was curious to see what difference this made in the traffic through these narrow streets.
As I exited the hotel ready to walk in the direction of the square where the Post Office was located, the first thing i noticed was about thirty policemen on the opposite side of the road. They were just milling around and it did not look as if anything serious was happening but I wondered. 
I found the Post Office with no problem. When I entered, there were two counters open and one customer at one, two people at the other, a mini line-up. So logically I went to stand in line behind the counter with just the single customer. Suddenly there was a shout that sounded like "numeraki, numeraki", and everyone was staring at me. I realized I had committed the cardinal sin of not taking a number. I looked around- could not see any machine with numbers.
Then a lady beckoned to me  from the corner, and showed me this box tucked inconspicuously away. I retrieved a number, and by that time there were no other customers and the number I had just drawn was flashing! So I went back to where I was standing originally and bought my stamps. That's bureaucracy at work. No wonder the economy is in trouble.
Walking back through the square I dodged my favorite birds - NOT! I have a real hate for pigeons since the one pooped on me at  Oakridge shopping mall (Let them eat pigeon- unless I win the lottery) and since the pigeon pair nested on my patio, necessitating  a cleanup bill of several hundred dollars ( see A Scene from Jill CSI). I was horrified to see a whole swack of birds swoop down on an open sack of grain that a storekeeper had just placed outside his store.  Yuk!
On my way back to the hotel I walked through the central Athens Meat Market. Amazing, stall after stall of every kind of meat or poultry you can think of. Next door was the fish market. Equally huge. They should trap those darn pigeons and sell them in the market.
We had been warned that there was a complete transit strike scheduled for this day when we had booked out transfer to Piraeus.  Our taxi could not drive us but when we got back to the hotel the previous night, we learned that alternate arrangements had been made to transport a group of people from several hotels to the port.
So once I had wandered through the market area I made my way back to the hotel, to get my luggage and be downstairs for a bus at noon to drive us out to the port.
The police were still there in even larger numbers. Could not figure out why. Never did find out.