Review From The House
READ IT • SEE IT • TASTE IT • LIVE IT
Work in Progress: Via Beatrice – an operetta in development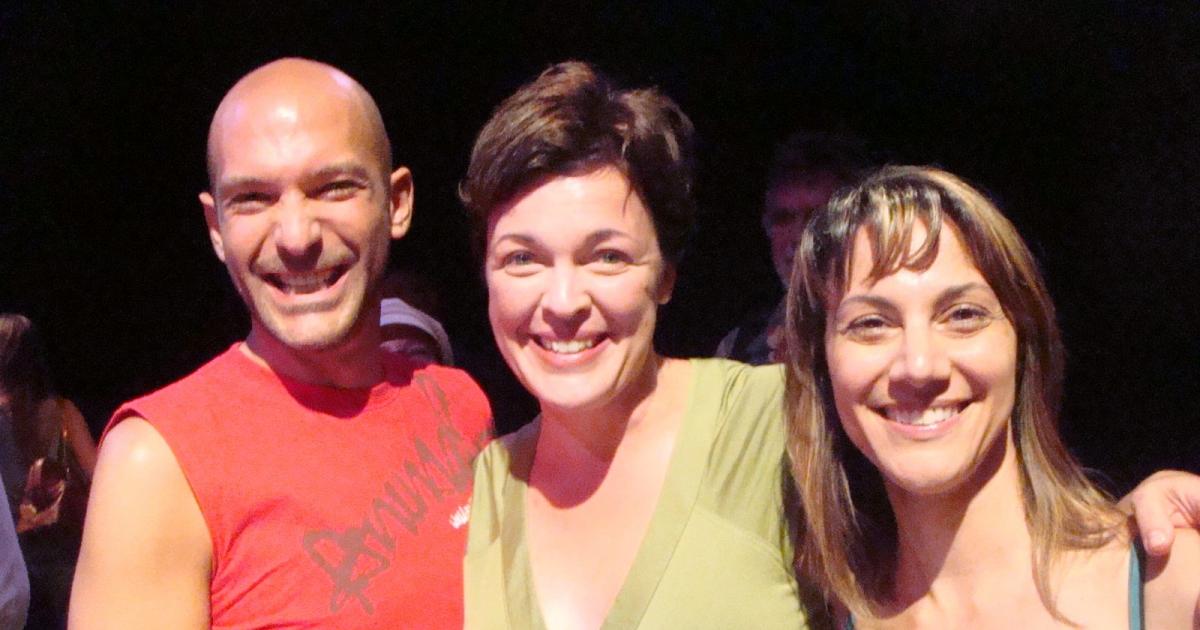 Work in Progress: Via Beatrice – an operetta in development
Monday, August 18th, 2008
It is always a privilege to get a peek into the creation of a new work, and then, hopefully, to see a full production of the finished version. That's why it is so interesting to see the staged readings of scripts that are work-shopped at Playwrights Theatre Centre, for example. It's sort of like being allowed to read an early draft of the newest novel by your favorite author, and get a glimpse into the way he/she thinks creatively.
Only better, because with a play, you can see the ideas brought to the work by multiple artists – the writer, the dramaturge, the director and sometimes composers or choreographers, as well as admire the way experienced actors can bring characters alive while still reading their lines.
This Saturday, Fugue Theatre held a staged reading of Via Beatrice, a new operetta being workshopped under the direction of Chris Gerrard-Pinker, at the Playwrights Theatre Centre. The story of Beatrice Cenci, who in sixteenth century Rome, was executed with her stepmother and brother for the murder of her abusive father, has inspired novels, plays and operas. But for this interpretation, Fugue artistic director, Laura Di Cicco, wanted a feminine perspective and actor/playwright, Jenn Griffin's script provides just that.
Griffin's script weaves the haunting (literally) story of Beatrice, into a contemporary setting, in the streets of Rome. Cellist Peggy Lee is composing the score and she, with Ron Samworth, played during the reading. Even in this embryonic stage of script and score, it was a pleasure to listen to the melodic voices of actors Di Cicco, Lucia Frangione and Marco Soriano playing multiple characters. And the rapid-fire Italian dialogue and mercurial attitude that Soriano delivers as a contemporary tour guide took me right back to my last visit to Italy – my favorite destination in Europe. It will be fascinating to see how this operetta develops over the next year. They certainly have an interesting story to work with.