Review From The House
READ IT • SEE IT • TASTE IT • LIVE IT
Vancouver Theatre: White Hot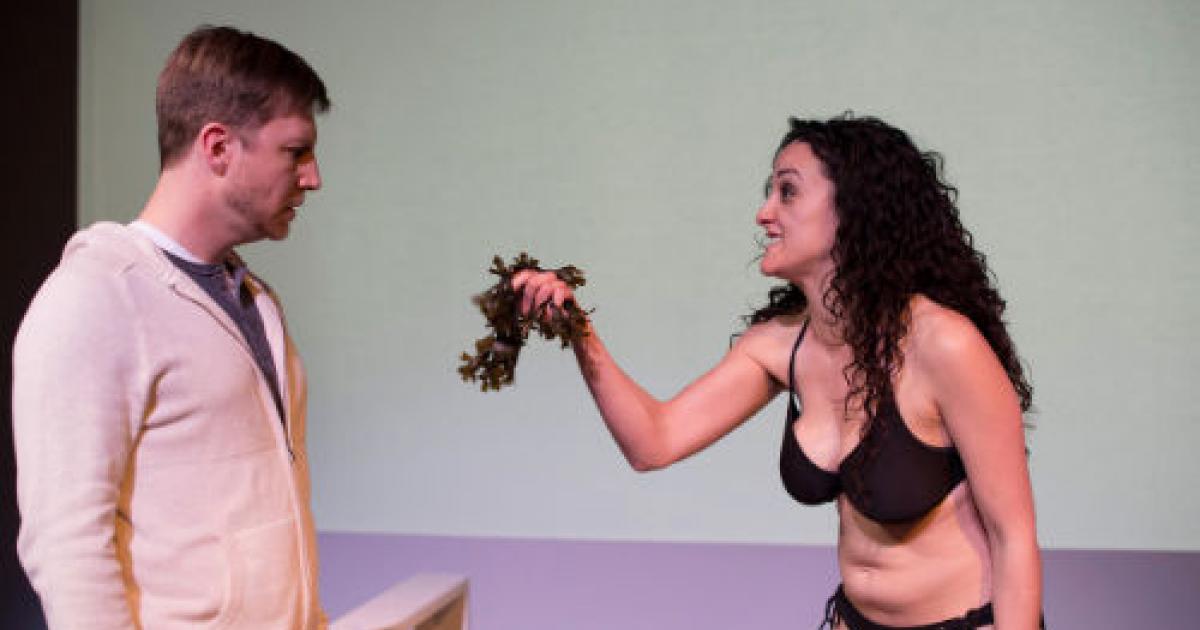 Vancouver Theatre: White Hot
Saturday, May 10th, 2014
White Hot
by Tommy Smith
directed by Ben Ratner
The Shop Theatre, 125 E. 2 nd St.
A White Hot Equity Co-Op production
May 8 -17, 2014
Vancouver, B.C. One of the things I love about my job as a theatre reviewer is the opportunity to see off-mainstream shows by small independent theatre companies. It is also often an opportunity to learn about small funky theatre spaces which these independent companies find to host their productions. And that's how on a rainy Vancouver night I found myself driving round the vicinity of Main and Québec Streets, trying to find a street parking space reasonably close to The Shop Theatre, which I discovered is in the old production space of the now sadly defunct Vancouver Playhouse Theatre Company.
I do not use the F-word, at least in my writing, so I will simply say instead that Tommy Smith's play is about some seriously M-essed up characters. Lil (Loretta Walsh) and Sis (Stefania Indelicato) are sisters, the yin and yang of a manic-depressive persona. Sis is a manically crazy nymphomaniac who kicks off the play with a superbly articulated, warp-speed monologue about her sex-driven, violent and empty life.  "I love when people lie to me. I love the moment when I figure it out. I'm like, there, I got white hot justice on my side."
Her sister Lil is an off-this-planet crazy depressive woman, who deals with life and marriage to her psychologically abusive husband Bri (Noel Johansen) by knitting bizarre rabbit-eared and cougar hats for her sister and husband and reliving awful moments from her childhood. Lil is pregnant - that's maybe why she is obsessing about numbered rabbits with litters of dead babies. Sis gives Lil the phone number of Grig [Charlie Carrick]  a mysterious Eastern European with whom Sis has had violent, masochistic sex- and the events that follow from that provide the little dramatic tension there is in the play. Walsh and Indelicato make good use of Smith's dialogue to create clearly defined characters, although we never learn what screwed these sisters up so badly. When it comes to Bri, other than that he is just nasty and erratically so, the written character is hard to figure out.
I thought this was a tight, well acted and well directed production that held my attention throughout.  The problem for me is I didn't care about the characters or what happened to them. The all-too predictable ending came as no shock, and really all I was left with was wondering what this play was about. I understand that some playwrights write for shock-value, to trigger their audience into re-examining attitudes and approaches to life. That's fine- but there really has to be a dramatic arc and people that the audience care about. Otherwise however brilliant the writing may be it becomes just a lot of trash talk. In fact the most emotional response I had to the characters in this play was "Dear Lord- DO NOT let these people procreate!"