Review From The House
READ IT • SEE IT • TASTE IT • LIVE IT
Vancouver Theatre: Watching Glory Die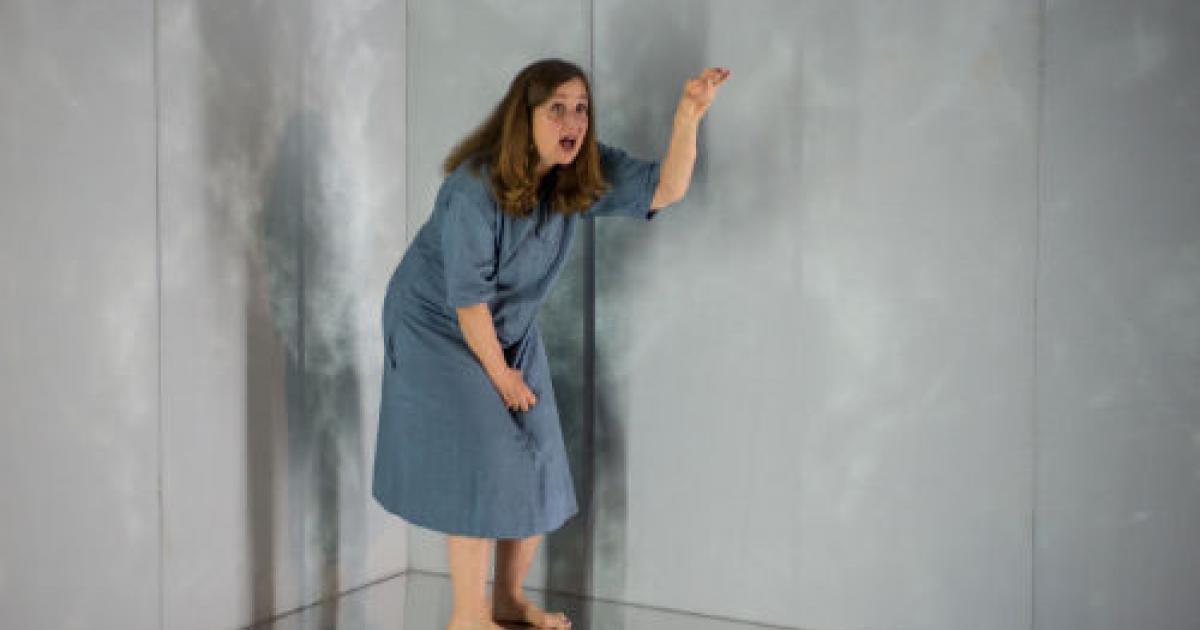 Vancouver Theatre: Watching Glory Die
Sunday, April 27th, 2014
Watching Glory Die
Written and performed by Judith Thompson
Directed by Ken Gass
Canadian Rep Theatre
Historic Theatre at The Cultch
 April 23 to May 3rd, 2014.
Vancouver, BC:  A fourteen year old girl sent to juvenile detention for throwing an apple at a postman was incarcerated for five years until she ultimately asphyxiated herself in her cell while being watched by on-duty correctional officers. The correctional officers were "following orders not to intervene until she stopped breathing."
 Four months ago, almost 7 years after the death of Ashley Smith, an inquest jury found that her death was a homicide - in other words that the actions of others contributed to her death. No criminal or civil liability was assessed through the inquest but recommendations were made to prevent such future tragedies. It is hard to believe that this tragic and horrific real-life story could happen in Canada, but it  did.
Playwright Judith Thompson chose to dramatize these events through the perspectives of three representative characters. Glory is the troubled 19 year old girl who has spent 5 years, much of it in "therapeutic  quiet" or isolation, in institutions of Corrections Canada. Rose is Glory's adoptive mother, who raised her from a 5 day old infant, and who was kept from contact with Glory when she needed her most desperately, by the corrections system. Gail represents the correctional officers or prison guards; a rough working-class woman, she is fearful of losing her job, follows orders not her conscience and is clearly not trained nor qualified to be responsible for the type of self-destructive  prisoner that Glory has become.  In this premiere production of Watching Glory Die, Thompson herself bravely returns to the stage after 35 years, to play all three roles.
In keeping with the sensory and social deprivation of Glory's imprisoned existence, there is no superfluity in Astrid Johnson's set or costumes, or Andre du Toit's lighting effects.  We see only an empty white-walled cell onto which is projected images such as a ghost picture of Glory and the awesome swampy water in which her "crocodile mother" lurks. Another very powerful image is the shattered shards of glass as Glory describes the effect of being tasered on her mind and body.  A chair represents Rose's home. Simple costume changes, barefoot to clogs to sandals, a jacket replacing a sweater, loose hair versus hair tied back, with Thompson's subtle changes of voice and body, allow for a clear understanding of which of the three characters she is at any time.
With such a powerful story to tell,  strong visual imagery and an evocative soundscape, I was surprised that I felt so little engagement with any of the three characters due to a lack of dramatic tension and buildup to Glory's tragic end. Thompson is an awesome playwright capable of crafting unforgettable characters, as for example in her play  Palace of the End. I thought the 2009 Vancouver production of Palace was "a stunning theatrical experience" about which I wrote that "the authentic voices of  these three characters ring out  in a compelling and utterly believable way". I did not get the same feeling about Glory, Rose and Gail. Perhaps Thompson's long familiarity with the words of her characters hindered her ability to endow each one with her uniquely complex set of contradictions  and emotions. In some ways despite the intensity of the subject the production felt "too easy". Although there was never a question of which role Thompson was playing, I never felt a visceral sense of the angst and anguish that was inherent in the dialogue of each of the characters.
As important as this new play is in the context of Canadian theatre and socio-political conversation, I look forward to it having as long a life as all of Thompson's plays do. It is fascinating to watch a playwright bring her own words to life, and despite my minor reservations, Thompson should be applauded for her brave return to the stage.
The premier run of this play continues in the Historic Theatre at The Cultch, Vancouver until May 3 rd. For tickets call  604 - 251-1363 or book online.