Review From The House
READ IT • SEE IT • TASTE IT • LIVE IT
Vancouver Theatre: Snapshots: A Musical Scrapbook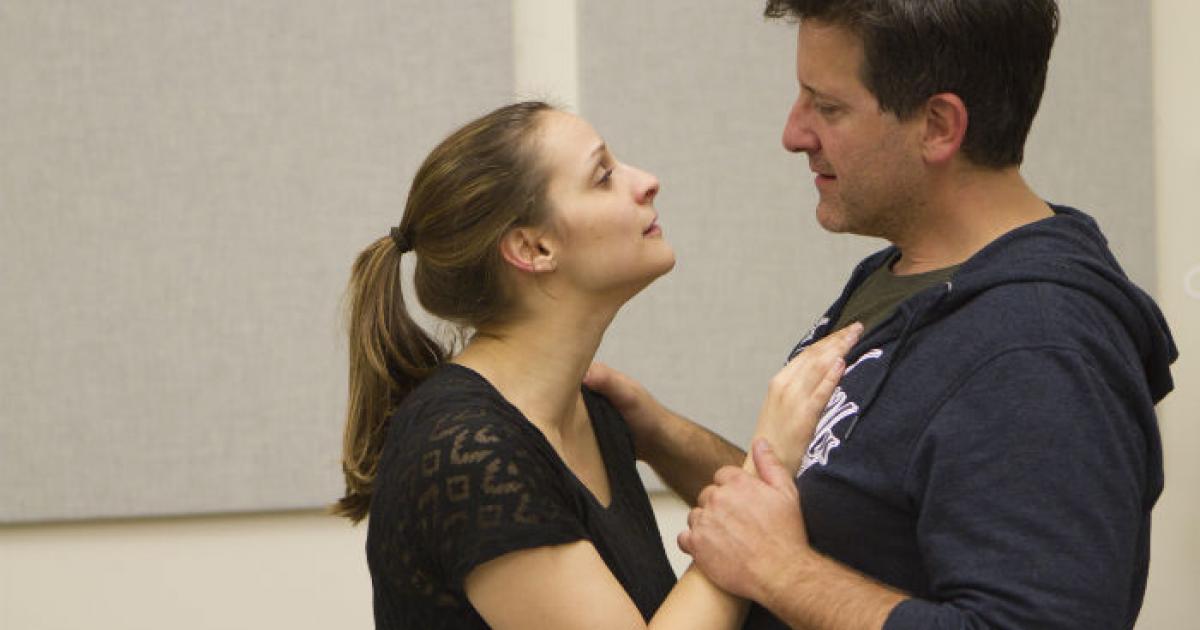 Vancouver Theatre: Snapshots: A Musical Scrapbook
Wednesday, November 5th, 2014
Snapshots: A Musical Scrapbook
Music and Lyrics by Stephen Schwartz
Additional music and lyrics by David Crane, Seth Friedman, Marta Kauffman, Alan Menken and Charles Strouse.
Book by David Stern, Conceived by Michael Scheman and David Stern
Directed by Chris McGregor
Musical Direction by Wendy Bross Stuart
Choreography by Dawn Ewen
A Snapshots Collective Production
Studio 1398, Festival House, Granville Island
Oct 29 to November 8, 2104
Vancouver, BC: What a delightful treat this was on a chilly Halloween night in Vancouver. "Snapshots: A Musical Scrapbook" weaves songs from American composer and lyricist Stephen Schwartz and others into a love story chronicling the lives of Dan and Sue through old pictures found in their attic. 
Schwartz is the composer/lyricist of Pippin, the 2013 Tony award winning musical still running on Broadway, Godspell and Wicked, among many other musicals. The producers have brought together a stellar ensemble, whose voices complemented each other beautifully, as they blended and separated in changing combinations.
The storyline of Snapshots begins as Sue (Annabel Kershaw) is preparing to leave her husband Dan (Stephen Aberle) after many years of marriage. Dan finds her in their attic where she has stashed her suitcase. As they look at old photographs we are taken back in time to when Danny (Daniel Johnston) and Susie (Anna Kuman) first met as teenagers, and  we follow the on-off story of their relationship as the adult Daniel (Warren Kimmel) and Susan (Jocelyn Gauthier) fall in love and marry
For this production the set (Jessica Oostergo) was configured in a  way I have not seen used before in the black box Studio 1398. Seating on three sides  surrounded  a large  platform with a centre cutout for the band of Wendy Bross Stuart (keyboard), Mark Richardson (Guitar) and Monica Sumulong (Bass). Chris McGregor's direction and Dawn Ewen's choreography made great use of the narrow paths left on all sides between the seating and the platform. I confess that I got a little nervous as performers moved rapidly in the restricted corridor space. I loved the "wall beds" ! My only kibbitz is the use of the couch that faced away from the stage and towards the technical booth so the actors were not visible from where I sat. Christina Sinosich's costume design was delightful. The audience showed their particuar appreciation of the "plaid shirt" scene.
My theatre companion and I really loved the show and left feeling that we had been wonderfully entertained. Sadly this show has a very short run as it is deserving of being seen by  many. There are only 5 more performances: at 8 PM tonight, Thurday, Friday and Saturday with a 2 PM Saturday matinee.
Buy tickets online  or for cash at the door. This array of talent should not be missed.