Review From The House
READ IT • SEE IT • TASTE IT • LIVE IT
Vancouver Theatre: Saint Joan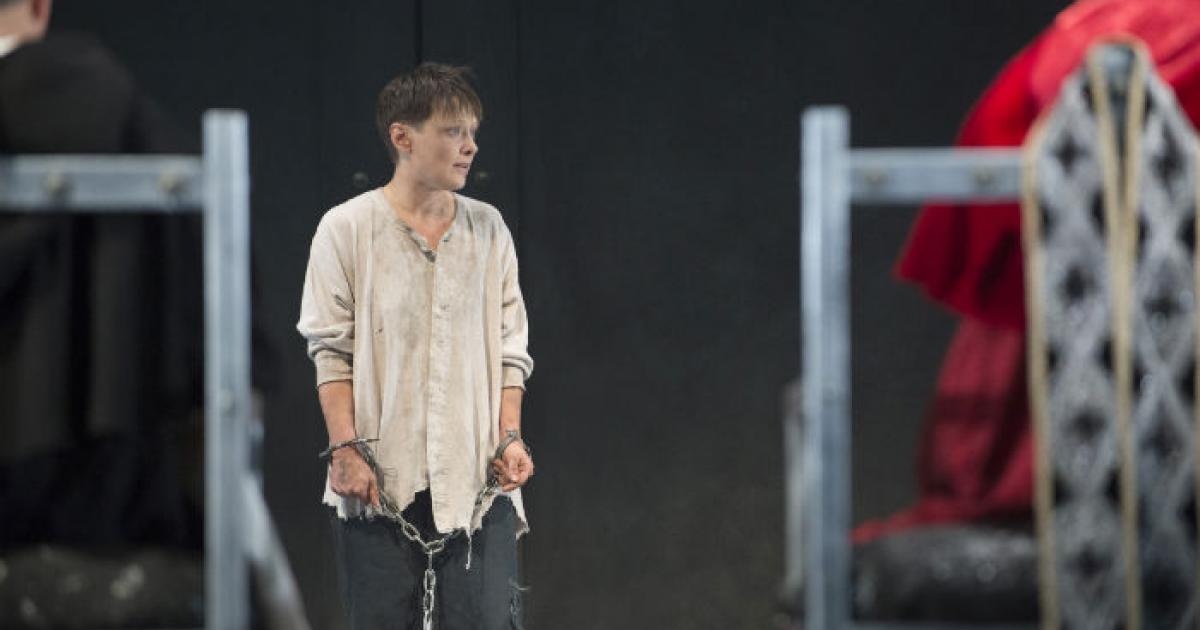 Vancouver Theatre: Saint Joan
Monday, November 3rd, 2014
Saint Joan
by George Bernard Shaw
Directed by Kim Collier
Stanley Industrial Alliance Stage
Arts Club Theatre Company
Oct 23 to Nov 23, 2014
Vancouver, BC: Wow! This is among the most outstanding productions I have seen in Vancouver. Direction, performance, technical design and implementation  - flawless. Don't think I moved a muscle throughout the play, except to give Meg Roe a standing ovation, something I don't take at all lightly.
The improbable yet true story of the French peasant girl who, during the Hundred Years' War of the 14/15th century led an army to lift the siege of Orleans, and who ultimately crowned Charles Vll at Reims, is familiar to most of us. Joan of Arc, known also as The Maid of Orleans, claimed that the Archangel Michael, and Saints Catherine and Margaret spoke directly to her, telling her to dress as a male soldier and lead an army to drive the English from France.
Today she would be put on anti-psychotic medication but amazingly at the time her revelations were acted on and the banner she wielded inspired the soldiers to many victories. Ultimately captured by the English, she was tried for heresy, and for the "crime" of cross-dressing, and burned at the stake. Two decades after her death she was declared innocent of the charges, and almost 500 hundred years later was canonized as Saint Joan of Arc. Shaw's play begins at the start of her warrior journey and ends with her death.
 The entire cast was excellent but the show belongs to Meg Roe, who is the consummate Joan. Slight of build, with a boyish haircut Roe is utterly believable as the farm girl with a single-minded mission. As the ineffectual, faint-hearted Dauphin, Haig Sutherland is wonderfully effete while Dean Paul Gibson milks every ounce of venality from the role of the politically-driven Duke of Warwick. As the sanctimonious Bishop Cauchon (Scott Bellis) and The Inquisitor (Tom McBeath), both actors subtle conveyed the hypocrisy underlying their declarations of caring about Joan's soul.
The sound design by Alessandro Juliani was haunting and the chanting of the singers (Shannon Chan-Kent and Christine Quintana) in the small balconies high above each side of the stage added to the memorable experience. Pam Johnson's set, Christine Reimer's costumes and lighting by John Webber, of which you can just get a hint from the photograph, were stunning. The versatile set with a rotating platform and an insert that rose to become a table, was striking in the simplicity of the lines and the images of the cross. 
Saint Joan runs till the 23rd November. It really is a production you do not want to miss.
Tickets are available through the Box Office at (604) 687-1644 or online