Review From The House
READ IT • SEE IT • TASTE IT • LIVE IT
Vancouver Theatre: Marjorie Prime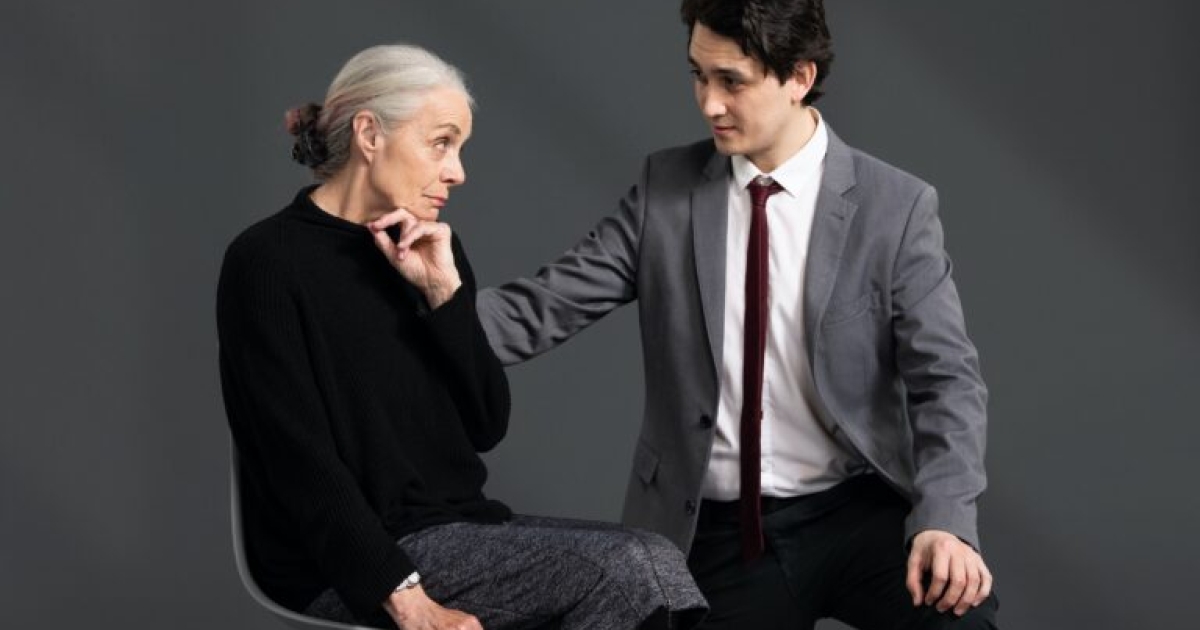 Vancouver Theatre: Marjorie Prime
Sunday, June 19th, 2022
Marjorie Prime 
By Jordan Harrison 
Directed by Shelby Bushell 
An Ensemble Theatre Company Production 
Waterfront Theatre, Granville Island 
June 15 to July 2, 2022 
Vancouver, BC. Wow. I thought I was coming to view a sci-fi play about an elderly widow interacting with an avatar of her deceased husband but what I experienced was a multi-layered exploration of myriad nuances of  human- relationships. Husband and wife, mother and daughter, lives lived together yet through the filters of time and constructed memories  remembered more as parallel than intertwined. 
Playwright, Jordan Harrison, sets the play in the not-too-distant future when robots and artificial intelligence are accepted in daily life. Computer generated Artificial Intelligence (AI) Devices, called Primes, are constructed from the memories and facts about an individual fed to the computer, and supplied by a company, Senior Serenity, to support those with failing memories.   
Marjorie (Gai Brown), a frail, yet still intermittently feisty, 85 year old woman with marked cognitive decline, has chosen her Prime to manifest as a 30 year old version of her late husband, Walter (Carlen Escarraga).  Marjorie's daughter, Tess (Bronwen Smith), who has a troubled relationship with her mother, resents the Prime, while her more empathetic husband, Jon (Tariq Leslie) adds to Walter's memories from his carefully kept notebook. But how accurate are the facts that go to build the digital Walter? Only as valid as the memories of the person inputting the data. 
 Marjorie drifts mentally in and out, one minute a bewildered old woman, one minute showing flashes of sensuality  and flirtatiousness, and Gai Brown captures those moments perfectly.  As the Walter Prime, Escarraga's still, expressionless face effectively evokes a computer avatar, contrasting to the human expression of emotions displayed by Jon and Tess. 
Marjorie Prime was nominated for a Pulitzer Prize for Drama and I see why. I found it a thought provoking play about aging, dementia and elder-care, topics becoming increasingly important as our global population ages. I suspect that many of us have a friend or family member that is battling dementia. Are AI devices likely to play a role of support and comfort in the future? 
See Marjorie Prime – and let me know what you think? 
Buy  Your Tickets HERE 
June 15 to July 2, 2022 (Performances in repertory)
Monday to Friday performances at 7:30pm
Sunday matinee performances at 2pm
Sunday Brunch Readings: 12pm at The Granville Island Picnic Pavillion  June 26 (Pass Over)