Review From The House
READ IT • SEE IT • TASTE IT • LIVE IT
Vancouver Theatre: Les Misérables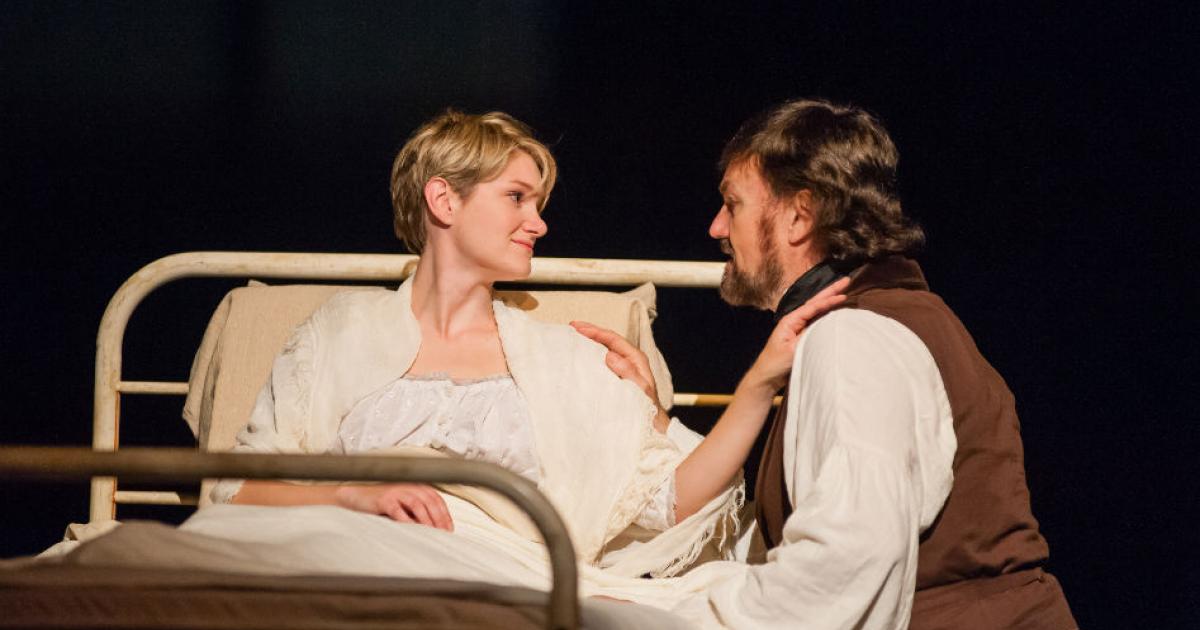 Vancouver Theatre: Les Misérables
Tuesday, July 28th, 2015
Les Misérables by Alain Boublil and Claude-Michel Schönberg based on the novel by Victor Hugo
Music by Claude-Michel Schönberg   Lyrics by Herbert Kretzmer Additional Material by James Fenton
Directed by Bill Millerd
Musical Direction and re-orchestration by Bruce Kellett
Choreography by Valerie Easton
Stanley Industrial Alliance Stage
Arts Club Theatre Company
July 2 to Aug 16, 2015
Vancouver, BC: This is the second time I have sat in the darkened Stanley Theatre caught up in the heart-wrenching stories of Les Miserables, and wishing I had used a tear-proof mascara. I loved the Arts Club 2009 production (ReviewFromTheHouse: Les Miserables).
I have seen the musical 5 times since the first touring company came through Vancouver in the late eighties, and also seen both the 1998 and 2012 film versions. 
So I was expecting to be able to sit back and watch the show from a detached and objective perspective. But alas from the first notes of Fantine's  "I Dreamed a Dream" heartbreakingly sung by Rebecca Talbot all objectivity was lost and I was caught up in her tragic tale as if I was seeing and hearing it for the first time.
And darned if I wasn't still angry at the uncompromising self-righteous Javier (Warren Kimmel) who in his futile chase after the convict Jean Valjean (Kieran Martin Murphy) never was able to grasp the difference between law and justice; and frustrated at the equal futile willlingness of young men to die on the barricades for a hopeless cause.
This is one among the best musical productions that the Arts Club has mounted and is a must-see for anyone who loves theatre. Admittedly Bill Millerd has wonderful material to work with. Almost every song is memorable and though the setting is early 19th century France, the stories of grinding poverty, bullying and oppression, and  student rebellion are part of contemporary society.
But he has assembled a universally strong cast with great voices and the talent to do justice to Boublil, Schonberg and Kretzmer's book and music. Lipman and Murphy are both reprising roles from the 2009 production. Talbot played Eponine in the previous production, a role taken over in this production by Jennie Neumann, whose poignant rendition of "On my Own" got my tears flowing again.
I laughed at the wickedly devilish innkeepers, Thenadier (Andrew Wheeler) and Madame Thenadier (Nicola Lipman). Jaime Olivia Maclean was charming as young Cosette and sang beautifully.
I know I am a romantic softy at heart but "Empty Chairs at Empty Tables" sung by Marius (Sayer Roberts) is another song that hits home hard for me and that was the final straw that did the mascara in.  What more can I say?
Les Misérables is a heartbreakingly powerful musical and one would have to have a heart of stone not to be competely engrossed in the fate of the various characters. Probably the biggest conflict  for me was all the marvellous music mixing in my head as I walked off. I didn't know whether to be marching to Do you Hear The People Sing, waltzing to Drink With Me or wandering avariciously through the crowd like a  "Mistress" of the House.
So my summary: I loved it.  Go see it, don't wear eye makeup and take tissues.