Review From The House
READ IT • SEE IT • TASTE IT • LIVE IT
Vancouver Theatre: The Hunger Room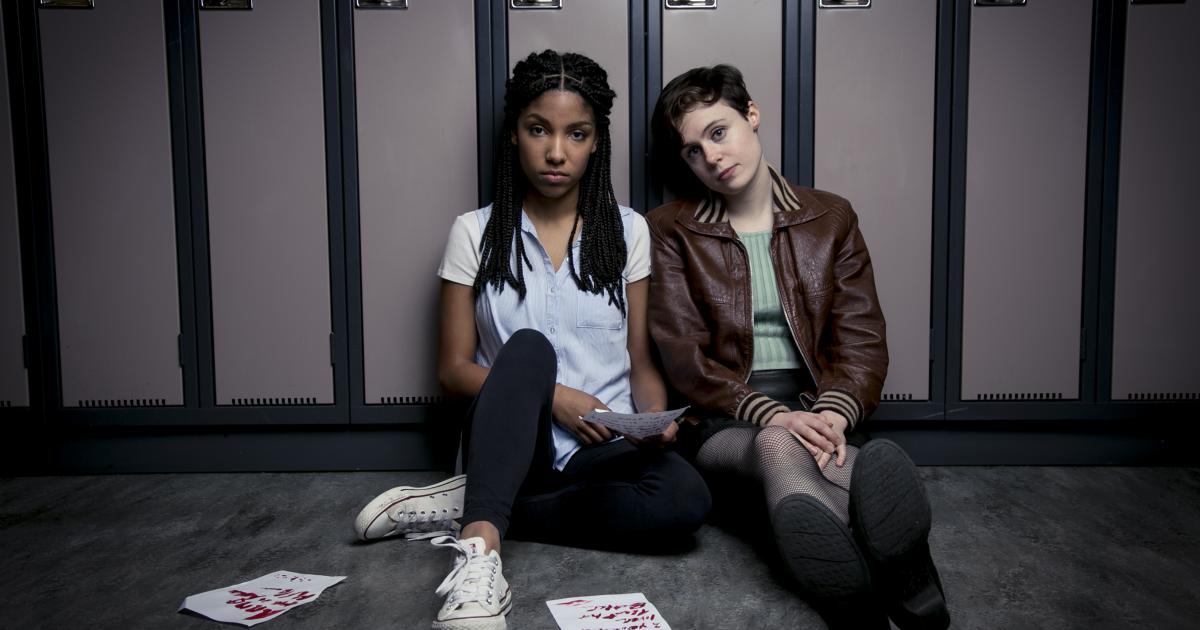 Vancouver Theatre: The Hunger Room
Friday, May 26th, 2017
The Hunger Room
by Scott Button
Directed by Stephen Heatley
A Staircase Theatre Production
PAL Studio Theatre
May 25 to June 10
Vancouver, BC: I read a lot and my literary addiction is to thrillers so I anticipated with spine-tingling enthusiasm, the staging of The Hunger Room, a new play by local playwright and actor, Scott Button. This turned out to be an excellent event to end my 6 month hiatus from theatre reviewing and recharge my enthusiasm for seeing works by the many small independent theatre companies that have sprung up in the Vancouver scene. 
The opening night performance exceeded my anticipation, with a clever, well written script, fine acting from all in the cast, and a perfect directorial pace. I was completely engaged by the twists and turns and the insightful characterisation especially of the three students.
Set in a suburban high school, fear arises when some female students receive notes which appear to be written in blood and which refer to a mysterious "hunger room," somewhere in the school. As an investigation is launched and teachers are drawn in, it becomes apparent that students and teachers alike have unsuspected dark secrets, and relationships are not what they superficially appear to be.
Evan Frayne plays Mr. Richards, an outwardly dapper and debonair teacher, who, unlike the eccentric Art and Photography teacher, Mr. Milette (Joey Lespérance),  is very popular with the students.  The friendship triangle between their students Caitlin (Camille Legg), Anna (Raylene Harewood) and Tyler (Matt Reznek) becomes increasingly strained by suspicion.
My only caveat is to do with the experiment with the asymmetrical alley staging.  The design incorporated a playing space at each end of the alley and the change of scene from one side to the other worked really well.  However I found that the sightline to my left was obstructed when the actors were seated or standing towards the back.
I am happy to recommend that you don't miss this show. It has a short run from May 25 to June 10 at 8 PM with 2 PM matinees on Sat, June 3 and June 10.  The PAL Studio Theatre on the 8th floor of 581 Cardero Street in Coal Harbour is one of the small theatre spaces in Vancouver, that many Vancouverites may not be familiar with and there are often good productions there that are worth seeing. So get on the mailing list.