Review From The House
READ IT • SEE IT • TASTE IT • LIVE IT
Vancouver Theatre: Apres Moi and The List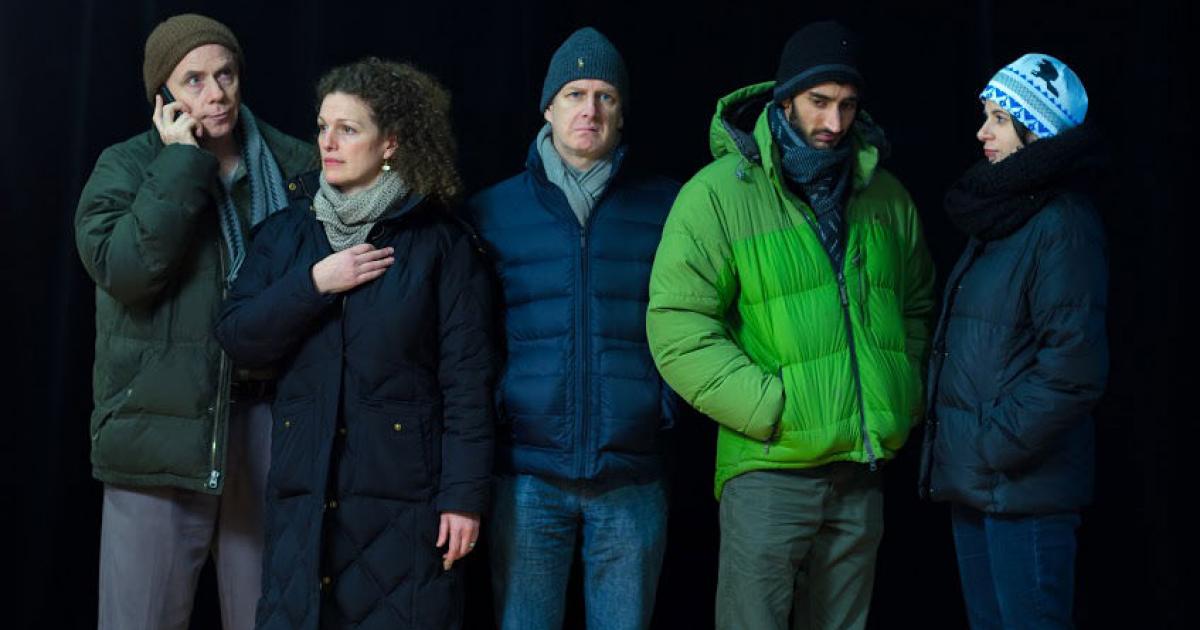 Vancouver Theatre: Apres Moi and The List
Wednesday, February 4th, 2015
Ruby Slippers Theatre Company presents two plays by contemporary Quebec writers
Studio 16, West 7th, Vancouver.
Jan 28 to Feb 1, 2015
Apres Moi by Christian Begin, translated by Leanna Brodie
Directed by Diane Brown.
On an cold snowy night five people check in to a small town motel, just off a provincial highway. Stephen (David Bloom) and Simone (Jennifer Lines) are a married couple, with memories of a previous stay  at this motel years before. Matthew (Scott Bellis) is a tormented man, estranged from his wife and son,  who just wants to end it all.  Stephanie (Dawn Petten) has come to party with  Simon (Chirag Naik), who she picked up after attending the lecture he was giving about his message-in-a-bottle project.  She has only one thing in mind - adultery - but he can't stop talking about his work.
Their stories unfold through 6 iterations, each adding a fresh layer to the portraits of these 5 people, and adding depth and complexity to their tales. Brown had a strong ensemble cast to work with and it was absorbing to observe how each of the actors gradually fleshed out their characters until the stories came together at the end.
I found the underlying conceit of Begin's play fascinating and  enjoyed the overall performance a lot.
The List by Jennifer Tremblay, translated by Shelley Tepperman
Directed by Jack Paterson
The second play in this double bill was a one-woman show, that won the 2008 Governor-General Drama Literary Award for the best French play for  Quebec playwright Jennifer Tremblay, 
France Perras plays The Woman, who invites us into her kitchen and into her anguished recriminations that she may have inadvertently caused the death of her neighbour.  A compulsive list- keeper, she omitted to follow up on a promise on her list, and her neighbour died after a botched surgery and poor follow up.
Coming after the high intensity and ups and downs of the previous play, I found this storyline too one-dimensional. Although Perras had a quiet dignity that made the inner pain of her character easier to watch I did not get caught up in the drama of her orgy of self-blame.
Overall, it was an interesting juxtaposition of two plays about community and connection, and reaching out to others. I think though that the double bill might have been better served had the order of the plays been reversed.