Review From The House
READ IT • SEE IT • TASTE IT • LIVE IT
Vancouver Theatre: Annie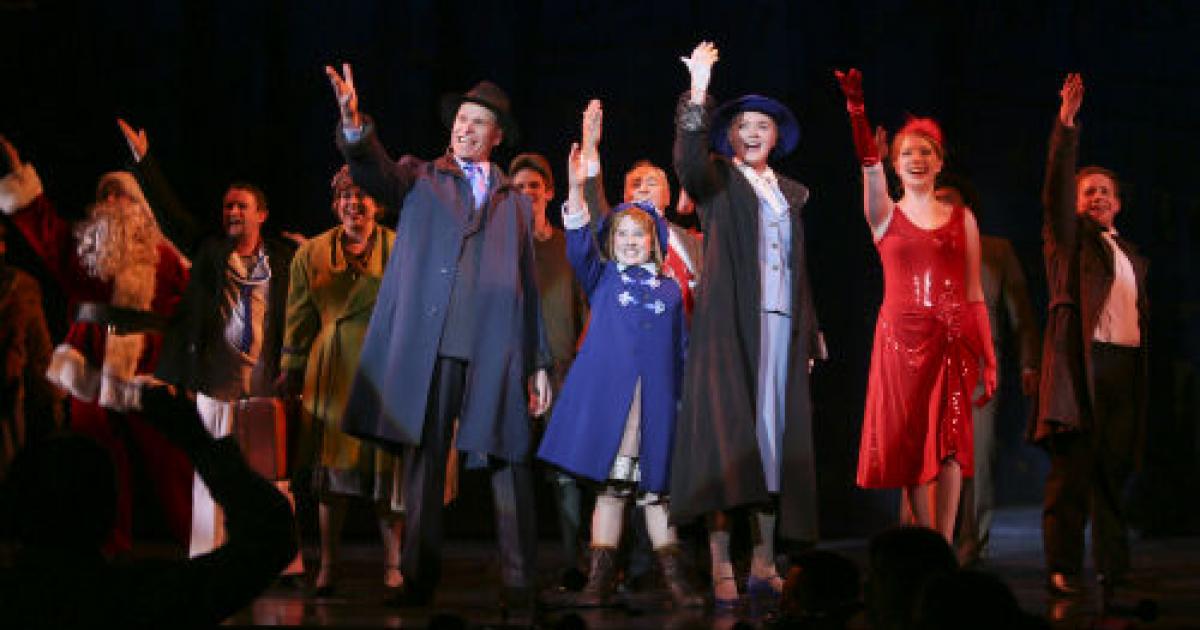 Vancouver Theatre: Annie
Sunday, April 20th, 2014
Annie
Book by Thomas Meehan, Music by Charles Strouse, Lyrics by Martin Charnin
Directed and Choreographed by Valerie Easton
Musical Direction by James Bryson
Royal City Musical Theatre
Massey Theatre
April 10 to 26, 2014
Vancouver, BC: I am an unabashed fan of Annie, the spunky, independent little optimist, and ANNIE has one of my favorite feel-good musical songs, Tomorrow. Valerie Easton and her large cast and crew have put on a polished and entertaining production and I enjoyed every minute of it.  This is the 25th Anniversary of the Royal City Musical Theatre, and this production is a worthy representative of the work.
Twelve-year old Julia MacLean played Annie with poise and confidence, belting out her numbers with the clarity of a seasoned performer. The entire orphan ensemble were impressive and well rehearsed. Their dancing was precise and their diction great, so you could clearly hear the words of their songs. Little Jaime MacLean who played Molly is an 8 year old with an amazing stage presence. Tiny as she is I found my eyes drawn to her among the group of orphans.
Among the adult cast, Caitlin Clugston was a standout as the perpetually hung-over, conniving Miss Hannigan, Matron of the Orphanage. As her con-man brother, Rooster and his moll, Lily St. Regis, Mike Kovac and Laura McKnight were hilarious. Steve Madduck was a commanding Daddy Warbucks, and R.G. Miller was excellent as Healy and the President, Franklin Roosevelt.
The adult ensemble played multiple roles with verve.  The set design (Omanie Elias) was versatile, with large set pieces moved smoothly and efficiently on and off stage by the cast, to seamlessly change scenes from the orphanage and seedy streets, to the luxury of Warbuck's mansion. However I wonder whether something went wrong at the beginning with the opening projections as the screen was so dark that one could barely see the projected newspaper clippings.
Overall this was an excellent production and an entertaining evening was had by all.