Review From The House
READ IT • SEE IT • TASTE IT • LIVE IT
Vancouver Fringe Festival 2014: Two Comedies: Mini-reviews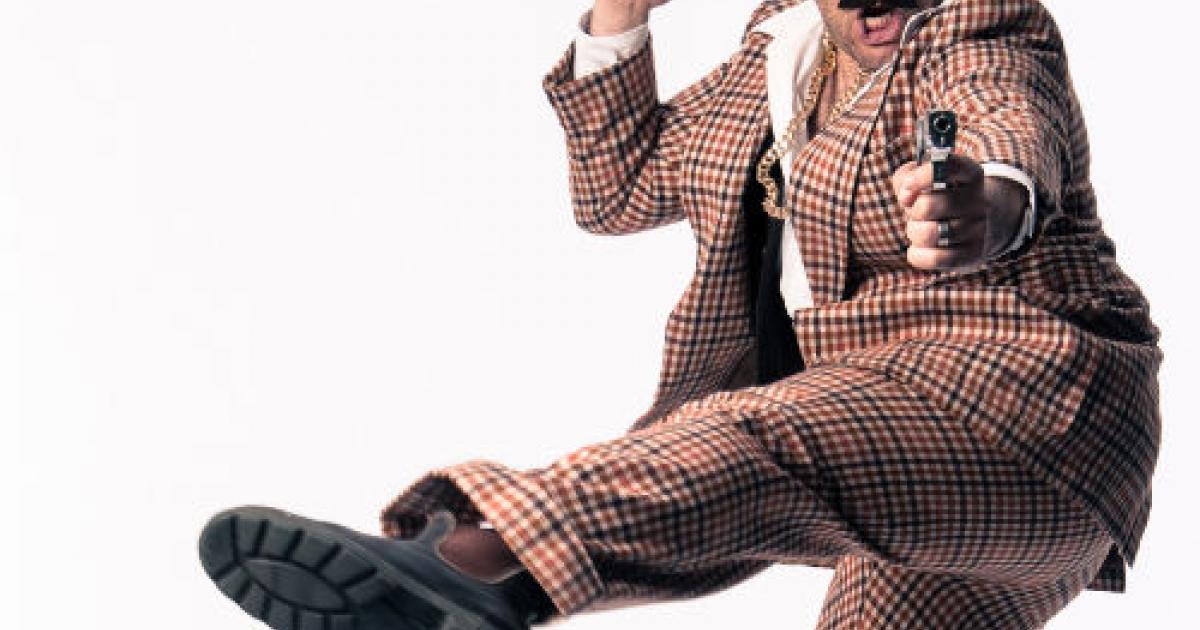 Vancouver Fringe Festival 2014: Two Comedies: Mini-reviews
Monday, September 8th, 2014
I should preface these two reviews by saying I am more into drama and big themes than comedy, and shows that have other people rolling in the aisles don't usually make me chuckle. However, I liked both these crazy comedic shows shows although I enjoyed one much more than the other.
No Tweed Too Tight: Another Grant Canyon Mystery
written and performed by Ryan Gladstone
Monster Theatre
Waterfront Theatre, Granville Island
Remaining shows:
Mon Sep 8. 6:45 PM
Thu Sep 11 8:40 PM
Sat Sep 13 7:50 PM
I have not previously seen Grant Canyon, high profile but perpetually inebriated insurance investigator - alias Ryan Gladstone - but I had heard good things about his previous misadventures so I toddled over to the Waterfront Theatre to  see what the fuss was all about. Well although this has to be the silliest, most crazy storyline, with the most unprepossessing protagonist hero ever - think drunk, sexist, drunk, amnesiac, drunk, demented - Grant Canyon hooked me with the first blow to his face from the interrogating FBI agent, and reeled me in to stay with him through the rest of his crazy ride.  I thought the sound design of the show was brilliant and his script was both clever and funny. How many similes are there really for the sound of a head exploding?
With the aid of a chair and a multipurpose box, that doubled as  - well a box- and a bar,  a bed and on and on... Gladstone took me with him to Columbia - looking for Brazil of course, to a submarine, seedy night clubs and bars and to the far reaches of outer space. En route he left a trail of dead bodies, many with the aforementioned exploded heads, more empty booze bottles than the dumpster diver I saw later that day could possibly carry, and of course beautiful ladies, alive and dead.
By sheer raw talent, Gladstone conjured up a universe of mobsters and molls, cartel members, government agents and his insurance agency boss, and made me believe that they lived. Loved the show. Can't wait for Canyon's next adventure.
Peter n' Chris and the Kinda OK Corral.
written and performed by Peter Carlone and Chris Wilson
Performance Works, Granville Island
Remaining Shows:
Wed Sep 10 5:15 PM
Thu Sep 11  6:40 PM
Fri Sep 12 8:45 PM
Peter and Chris are award winning sketch comedy artists and I picked their show on recommendations from folks who had seen their work before. Playing several characters including Winifred (a cow beloved of ranch hand Erp), Peter and Chris tote their guns around the wild west, destroying oranges and bonding round campfires. Around me there were plenty of laughs so they have not lost their comedic touch and clearly others really enjoyed them but they lost me after the first half hour.