Review From The House
READ IT • SEE IT • TASTE IT • LIVE IT
Supping Away: New York. Marseille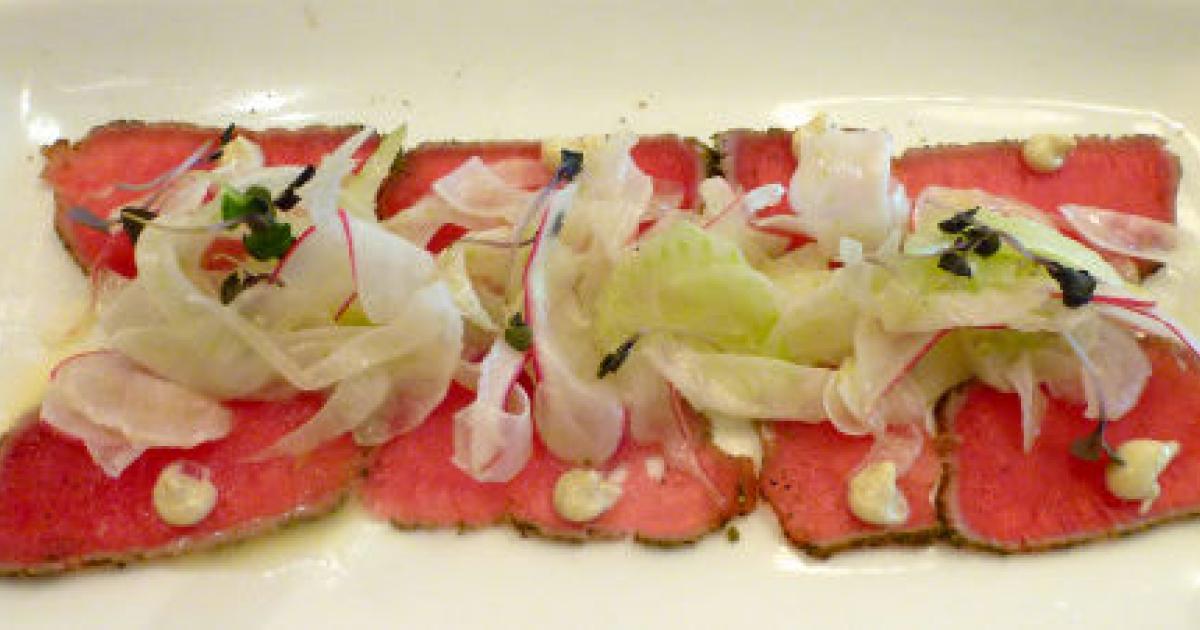 Supping Away: New York. Marseille
Friday, June 6th, 2014
Marseille
630  Ninth Avenue (cross street 45th)
New York, NY 10036
Ph: (212) 333-2323 or Reserve online
On my way back to the hotel after picking up theatre tickets at the box office, I passed a plethora of eating establishments from pizzerias to fine dining. The menu outside Marseille caught my eye and I decided to drop in for a light lunch.
I had the option of eating at one of the outside tables but instead chose to eat in the restaurant. I liked the ambience and the decor.  It has a very open light feel. The service was good - efficient pleasant and unobstrusive. I decided on two appetizers.
First I ordered the duck liver mousse.  When the plate was put down in front of me for a moment I thought it was the wrong dish. It had the sweet scent and look of a dessert yet there were crostini on the plate.  Then I realized the mousse was covered with a concord grape gelée. Spread on the the crostini, the sweetness of the grape gelée complemented the richness of the liver.  Yum!
The  tuna carpaccio was served with fennel aioli and a provencal herb salad with thinly sliced fennel and radish. Again I found that the freshness and slight acidity of the salad was a delicious foil to the subtle flavour of the tuna.
Overall a pleasant start to this brief culinary and theatre visit to the Big Apple.