Review From The House
READ IT • SEE IT • TASTE IT • LIVE IT
Sõ Percussion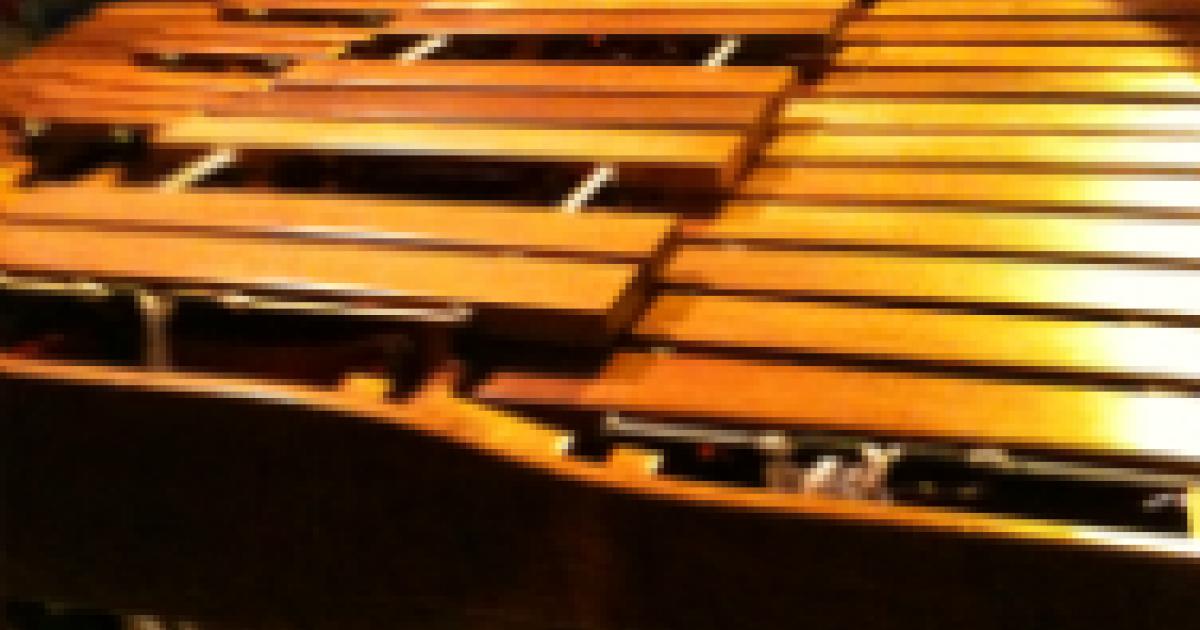 Sõ Percussion
Tuesday, January 26th, 2010
Sõ  Percussion plays Steve Reich and David Lang
Push Festival and Music on Main
Heritage Hall
Jan 24 and 25, 2010
Vancouver BC: My insanely busy life living and writing on theatre, food, travel, and of course dance - the doing of it , not the writing about it, leaves me little time to go to music events but when I read about Sõ Percussion in the PuSh brochure, I could not resist going to this performance.  Rhythm is what my life's about at the moment - I feel the beat - all the time. Maybe a different kind of beat. I'm talking samba, chachacha, waltz, tango but rhythm trumps melody when dance and dance music plays all the time when I am at thome.  Since I had no idea what the range of percussion music would encompass, this would be an opportunity for me to learn something new. So, for any of you who, like me, know painfully little about this subject, I did some pre-event research and spent some fascinating time reading and listening at the websites of So Percussion , Steve Reich and David Lang.
Sõ  Percussion described as an "experimental powerhouse", is a quartet from Brooklyn, New York; .Josh Quillen, Adam Sliwinski, Jason Treuting and Eric Beach.  The group got together as students at the Yale School of Music.  As I read later in the program  " their music runs the gamut from percussion classics (Steve Reich's Drumming) through new commissions  (David Lang's the so-called laws of nature) to original music (group member Jason Treuting's Amid the Noise).
So marginally better educated but still not really sure what to expect,  off I went to hear Sõ Percussion at Heritage Hall. The centre section of the hall was taken up with four large groupings of instruments with rows of seats along each side of the hall. 
I had anticipated instruments like the drums or the marimba but the vases and assorted objects on the table right in front of me were somewhat unexpected. 
After a brief introduction by Music on Main Artistic Director, David Pay, Quillen introduced the group members, who were joined by Verne Griffiths, Principal Percussionist of our Vancouver Symphony Orchestra.
The first four pieces were by Reich, three composed in the 1970s and one, Nagoya Marimbas, composed in 1994. They began with Clapping Music. For about the first few seconds it seemed deceptively simple but as the intricate rhythms changed  I marvelled at the synchronicity and wondered how their hands could stand it. And at the end of the show when they engaged the audience in a seemingly very simple  clapping excercise, I discovered just how deceptive appearances could be. I mean there I sat, Miss Rhythm herself (or so I had deluded myself), and simply clapping a a 3,2,1,2 pattern in time with everyone else had me feeling like I do in sing-alongs - nononononono - can't do it!  The other Reich pieces Four Organs and Music for Pieces of Wood were also amazing and  Nagoya Marimbas was especially pleasing to me. It made me think of rivers and waterfalls and similar peaceful thoughts.
The second half  comprised Lang's The So-Called laws of Nature , part 2 and part 3 which I believe were commissioned by Sõ Percussion. That was where the assortment of vases and everyday objects came in. I asked Quillen afterwards how they chose what to use and he said they had to search to find objects which would have the correct sound for the piece. Sometimes after a while, I learned, the object might sound off -key and adding water  as they did in one of the vases, would bring it back to the required sound.
All in all it was a fascinating and educational experience for me.