Review From The House
READ IT • SEE IT • TASTE IT • LIVE IT
Scorched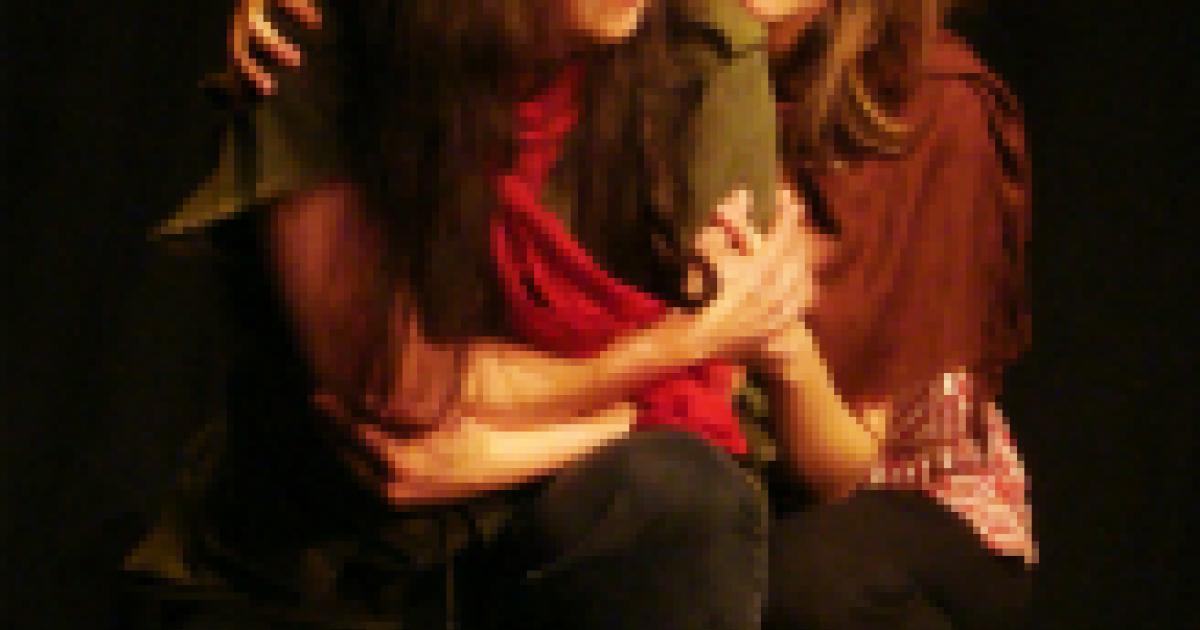 Scorched
Friday, January 22nd, 2010
Scorched by Wajdi Mouawad
Translated by Linda Gaboriau
Directed by Clayton Jevne and Graham McDonald
Theatre Inconnu and IITSAZOO Productions
Waterfront Theatre, Granville Island
Jan 13 to 31 st, 2010
Vancouver, BC: Acclaimed Canadian playwright, Wajdi Mouawad was born in Lebanon and moved first to France and then to Montreal, arriving in Canada  at the age of fifteen.  From 1975 to 1990 Lebanon was ripped apart by a devastating civil war in which hundreds of thousands of Lebanese died, and massive atrocities were committed by the Syrian-backed PLO Muslim militias and Lebanese Christian militias alike.  Beirut, a once beautiful city known as the Paris of the East, was in ruins. For a brief time in his childhood, Mouawad lived in a country at war, and both of his plays that I have seen, Scorched and Tideline, reflect his overwhelming concern with the lives of those who lived through the events of that time.
Scorched tells the story of fraternal twins Janine (Cara Yeates) and Simon (Michael Shewchuk) who are reluctantly launched on a journey to discover their origins by a request in the will of their newly deceased mother, Nawal (Casey Austin). Nawal who has not spoken for years, has entrusted her will to her friend, the somewhat odd notary Alphonse Lebel (Paddy Crawford). Simon and Janine learn that they have an older brother,  that their father is apparently still alive, and that they need to journey back to their mother's home country to find them. Lebel gives each of them an envelope to be handed to their father and their brother once they find them.
In a parallel narrative, Mouawad relates the story of Nawal and her friend Sawda (Naomi Simpson) wandering through the war-torn land, experiencing the devastation of a country at war, where neighbour kills neighbour, and brother kills brother. They encounter bands of militia including the crazed and indiscriminately-killing sniper, Nihad (Jason Stevens). Nawal is  imprisoned and raped. 
Mouawad plays with time and space as the narratives are interwoven, moving back and forth in Nawal's lifetime between 2002 when she is 65 years and 1978 when she is caught up in the horrors of war. This is one time when I wished I was familiar with the script.  In this production all except Austin play several roles and with the movement back and forth in time i had to concentrate to follow  sudden shifts.
From a design aspect this was a minimalist production,  largely played out  on an empty stage. Directors Jevne and McDonald made clever use of props that doubled as desk and  suitcases.  The lighting was simple but effective with some striking tableaux when for example, Nawal was testifying, or huddled with her friend.
That being said, my response to this play was similar to that for Tideline.  Nawal's tale and that of Simon and Janine is horrific and the implications of the Oedipal context are awful to contemplate yet the impact of the horror was lost on me.  At over three hours running time I found it more meandering than poietic, and lacking in dramatic tension.  The second act began with some promise but the strange humour and odd characterization of Nihad just didn't work well with the general tenor of the play.  I kept finding myself thinking  "this would be a good place to end it"  but no, another scene would follow.
This play has been produced elsewhere to rave reviews. It did not strike a chord in me but i would appreciate feedback from others who have seen it here in Vancouver, whether they agree or disagree.
If you have not seen it, tickets are available on-line through www.theatreinconnu.com or at the Waterfront Theatre box office an hour before showtime.