Review From The House
READ IT • SEE IT • TASTE IT • LIVE IT
[Re]View from the House: The World Goes 'Round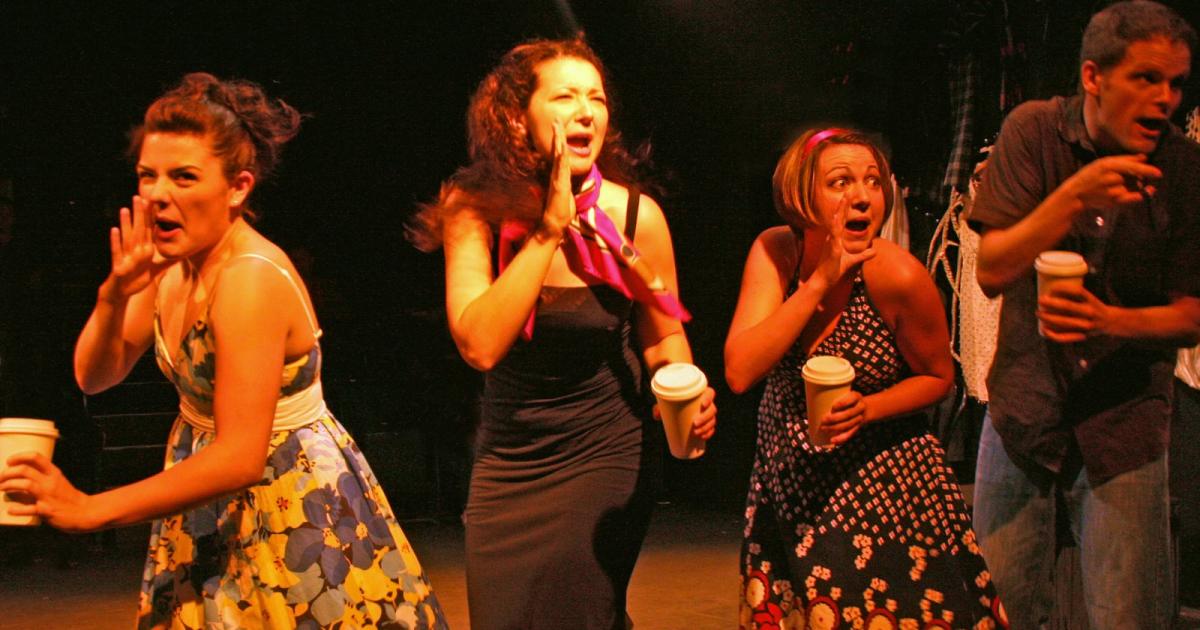 [Re]View from the House: The World Goes 'Round
Thursday, August 28th, 2008
Music: John Kander Lyrics Fred Ebb
Directed by Shane Snow
Choreography by Shane Snow & Melissa Young
Musical Direction Gordon Roberts
Another Musical Co-op
Pacific Theatre
till August 30th, 2008
Vancouver BC: Ahead of the last long weekend of summer, the fall theatre season is kicking into gear: opening night invitations in the inbox, program announcements and subscription tickets in the mailbox. But though you may be thinking ahead to September, do not miss a theatrical treat that is playing for only a few more performances including a matinee on Saturday. The talented actors, musicans and technical team of Another Musical Co-op provide a beautifully paced, high energy production that kept me entranced through both acts.
First performed in 1991 in New York, this piece is a musical revue made up of songs from the repertoire of Kander and Ebb so there is a mix of familiar tunes from well known works such as Cabaret and Chicago, as well as songs that are less well known or were completely new to me at any rate.
The intimate black box performance space of Pacific Theatre served this show well. Director / choreographer/ lighting designer and clarinet player, Snow, (talk about triple threat- this guy is a quadruple threat) made optimum use of the stage so that the audience on neither side missed anything. And these performers can project every kind of emotion whether harmonizing or singing solo, all the while moving energetically around. At times I was almost breathless watching them.
One of my favorite ensemble pieces came early on in the show. As mother of a Manhattanite who lived for several years above a Starbucks and thought Java was a primary food group, I just loved Coffee in a Cardboard Cup. The picture shows members of the ensemble in this number.
There was not a weak number from the nesemble in the whole show so I hesitate to single one song out, but when musical director and percussionist Gordon Roberts stepped out to sing Mr. Cellophane from the musical Chicago, the audience went wild.
I hope you get a chance to see this show. it really was an unexpected end-of-summer treat.