Review From The House
READ IT • SEE IT • TASTE IT • LIVE IT
[Re]View From The House: The Producers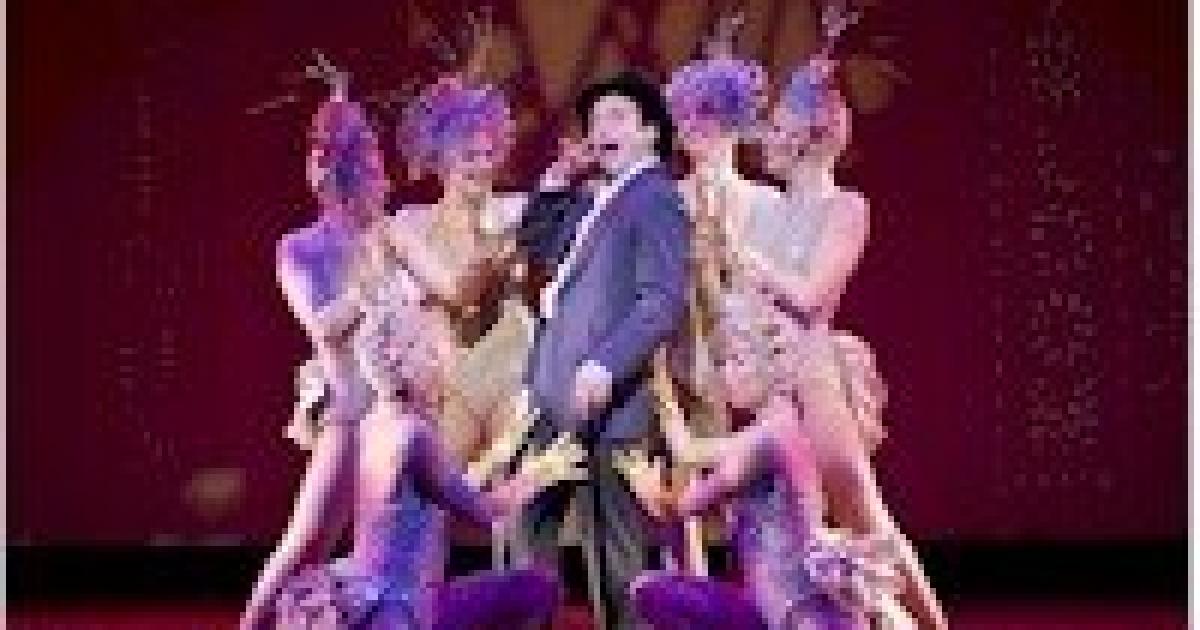 [Re]View From The House: The Producers
Saturday, May 24th, 2008
Directed by Bill Millerd
Book: by Mel Brooks and Thomas Meehan
Music and Lyrics by Mel Brooks
Stanley Industrial Alliance Stage
Arts Club Theatre Company
May 15 - July 13th, 2008
Photo by David Cooper. Josh Epstein and the cast of the Arts Club Theatre Company's production of The Producers.
Vancouver, BC: The Arts Club continues its run of crowd pleasing musicals with The Producers. The version of this musical now playing has had an interesting and unusual evolutionary history. The screenplay for the initial 1968 film The Producers, written and directed by Mel Brooks, garnered Brooks an Academy award for screenplay. It starred Zero Mostel as Max Bialystok and Gene Wilder as Leo Bloom. In a reversal of what usually happens, the film was developed into a Broadway musical, which opened in 2001 with Nathan Lane as Bialystok and Matthew Broderick as Bloom. Lane and Broderick recently reprised their stage roles in the 2005 film version of The Producers. This seems to be a new trend with Hairspray following suit.
As a great Producer fan, the misadventures of Bialystok and Bloom, as they search for the worst possible script, a hopeless director and performers who can't act, sing or dance worth a dime, all the while defrauding little old ladies and lusting after their new Swedish secretary, Ulla, are familiar grounds to me. And my mental images of Bialystok and Bloom morph back and forth between Mostel/Lane and Wilder/Broderick. But Jay Brazeau (Max Bialystok) and especially Josh Epstein (Leopold Bloom) have imprinted their own version of these roles over my hybrid characters with their enthusiastic performances.
Terra C. Macleod (Ulla) "flaunted it" beautifully while Ron Pederson (Carmen Ghia) and Mark Burgess (Roger Debris) were hilariousssssssssly campy. Jackson Davies attacked the part of Franz, the Nazi playwright/would-be-Hitler, with gusto. Heil him!
The standout in this production for me was the tap dancing ensemble in the play within the play and where else would you ever see a group of little-old-ladies dancing in unison with their walkers?
This is a fun show with catchy songs. If like me you get tunes and lyrics stuck in your head, be careful. It can get a little embarrassing being overheard singing "Springtime for Hitler and Germany" as you walk through the streets of Yaletown.
Unlike Bialystok and Bloom, Millerd achieved exactly the result he wanted in that the appreciative opening night Vancouver audience gave the show a standing ovation. And The Producers runs at the Stanley until June 13th., so if you like a little crass with your comedy - this is the show for you.