Review From The House
READ IT • SEE IT • TASTE IT • LIVE IT
[Re]View From The House: Doubt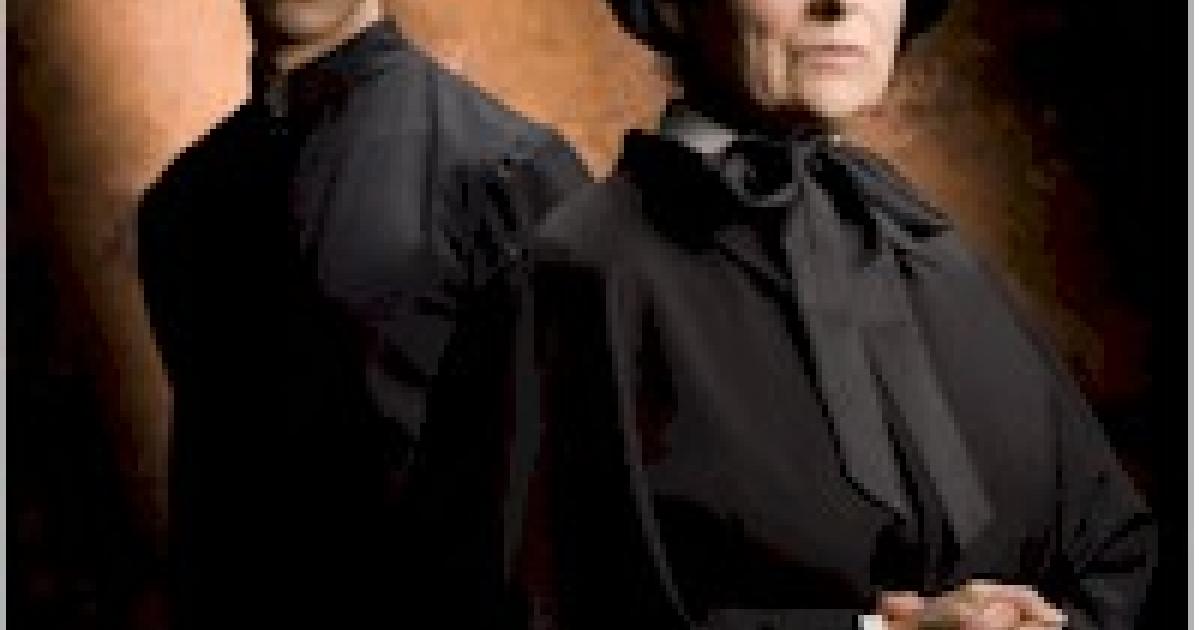 [Re]View From The House: Doubt
Thursday, September 18th, 2008
Doubt by John Patrick Shanley
Directed by Rachel Ditor
Stanley Industrial Alliance Stage
Arts Club Theatre Company
September 11 to October 12, 2008 
Vancouver, BC: I first saw Doubt in New York in July 2005, the year this play won John Patrick Shanley the Pulitzer Prize for Drama. Superbly performed, the production was riveting -the tension in the audience was tangible - absolute silence, audible gasps, a few "no nos". I loved the show and rushed off the very next day to the Drama Book Shop to pick up a copy of the published script. As I eagerly anticipated the Arts Club production I wondered whether the play would have the same impact on a second viewing. But even knowing the story line, last night I found the play almost as powerful as before.
Set in The Bronx, 1964, Doubt sets up a fight for power and control between St. Nicholas parish priest, Father Flynn, (Jonathon Young) and Sister Aloysius (Gabrielle Rose), the rigid, implacable principal of the parish school. Father Flynn wants to drag the parish "out of the Dark Ages". Sister Aloysius demands constant educational, spiritual and human vigilance- against any warmth or humanity, it seems. The young, idealistic Sister James (Sasa Brown) is drawn into the battle when, with no evidence but her own feelings, Sister Aloysius accuses Father Flynn of an "improper relationship" with a new boy at the school. Despite the pleas of the boy's mother (Michele Lonsdale Smith) Sister Aloysius holds steadfastly to her determination to rid the school of Father Flynn, regardless of the consequences.
Seeing this play through the "retrospectoscope" of knowledge about the abuses that were inflicted on childen obviously colours one's thinking. Flynn's parable about the feathers of a pillow conflicts with "no smoke without fire" ... and you wonder. I found Young quite charming and believeable as Flynn, whose worst faults seemed at first to be long nails and writing with a ball point pen, while Rose tapped right into my incomprehension of those who will not let evidence stand in the way of belief. Hmmm...  But then...
This is the kind of theatre I love. When the questions raised on stage get the audience arguing even before they have exited the house, and the buzz continues outside among the people around me heading out for coffee or to their cars - my definition of a succesful work.  My theatre buddy and I left with very different ideas of where the truth really lay and debated throughout the drive home.  I bet you will too.