Review From The House
READ IT • SEE IT • TASTE IT • LIVE IT
Rants, Raves and Reviews: Tideline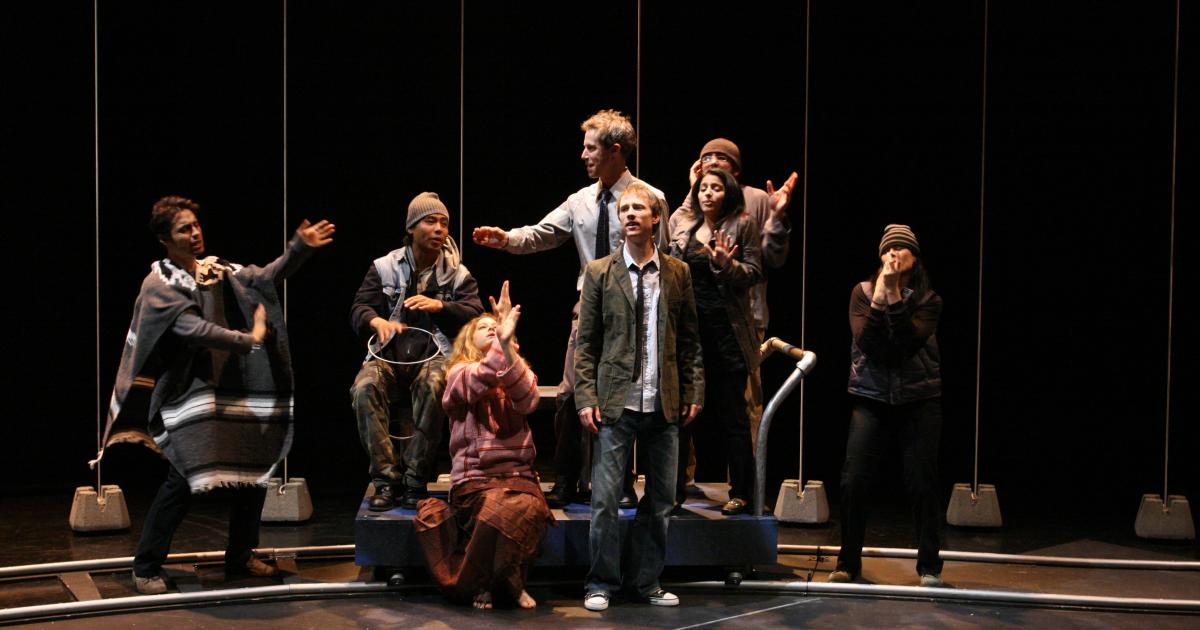 Rants, Raves and Reviews: Tideline
Sunday, November 11th, 2007
Tideline by Wajdi Mouawad
Translated by Shelley Tepperman
Directed: Katrina Dunn, Camyar Chai
Roundhouse Community Centre
Neworldtheatre and Touchstone Theatre
November 8-24, 2007
Vancouver, BC: In 1997 I spent a week in war-torn Beirut. It was a mere 7 years after the official end of the civil war between Christians and Muslims that ravaged the city.  Syria was effectively in control of Lebanon and in the south, fighting between Hezbollah and Israeli forces was ongoing.  I was invited to Beirut to lecture and give workshops at a medical conference. When an ex-student of mine, suggested I combine the trip to Lebanon with a visit to Egypt to meet her family, against the advice of family and colleagues I decided to go. I saw the news of Princess Diana's death in a Cairo travel Agency as I was booking a tour to Luxor and the Valley of the Kings.  Less than 10 weeks after I had wandered enthralled among the temple ruins, news headlines told of tourists gunned down on that very site. A random conjunction of time, place and terror - and 62 lives lost.
Beirut - for me the name evokes memories of driving past bombed buildings where people once lived and worked. Pipes and cables dangling from shattered bare concrete walls open to the elements, as we pass by on our way to dinner at an opulent mountainside apartment overlooking the shattered city. Images flicker through my mind like frames of a film.
Which brings me to Tideline, a play about - the mind of a man in a film or a film in the mind of a man - or is it about dreaming of death or the death of dreams, about murdering a father or killing a mother, or perhaps about burying the past or returning to it - see a problem?                                 
Having heard much about Lebanese- French-Quebecois playwright and director, Wajdi Mouawad, I was eagerly anticipating this play, and indeed the production did not disappoint from a performance or staging perspective. But I badly wanted to apply a pruning shear to the three hour script to free the scattered little buds of powerfully emotive scenes and let them grow to fruition.   
        
Billed as a play about war, exile and the search for home, the story concerns a self-absorbed young man, Wilfrid, superbly played by Daniel Arnold, who is called to identify the corpse of his newly dead father. He decides to take his father's body back to the village of his birth for burial. During the course of getting to identify the corpse, leaving on his travels and then dragging the animated corpse (Zinaid Mimisevic) around the countryside, Wilfrid encounters a various characters played by Donald Adams, Medina Hahn, Almeera Jiwa, Una Mimisevic, Parnelli Parnes and Jonathon Young, all taking multiple roles. Michael Scholar plays the Knight and the Director of the film.
I suppose that this post - modern expressionistic meta-theatrical work is very clever but it does not work for me. In his exploration of war, violence, death, guilt, fears, loss, memory and dreams, Mouawad throws in everything but the kitchen sink. We have the son who inadvertently murders his father at a crossroad because he did not recognize him, an obvious allusion even to those who maybe slept through the section on Greek plays; likewise blind wise man, a King Arthur type Knight and Simone, a sort of positive Pied-Piper figure who gathers up the children orphaned by the war.
Those fragile buds, the truly powerful stories of war and death told by Ame, Massi and Sabbe, were lost in the morass of metaphor and mythology. In the end, despite my appreciation of the best efforts of co-directors Katrina Dunn and Camyar Chai, I felt my sense of engagement  with Wilfrid's quest and the fate of the lost children of war sink into the water to be lost forever together with the names of the dead in the telephone books.