Review From The House
READ IT • SEE IT • TASTE IT • LIVE IT
Rants, Raves and Reviews: A Moon for the Misbegotten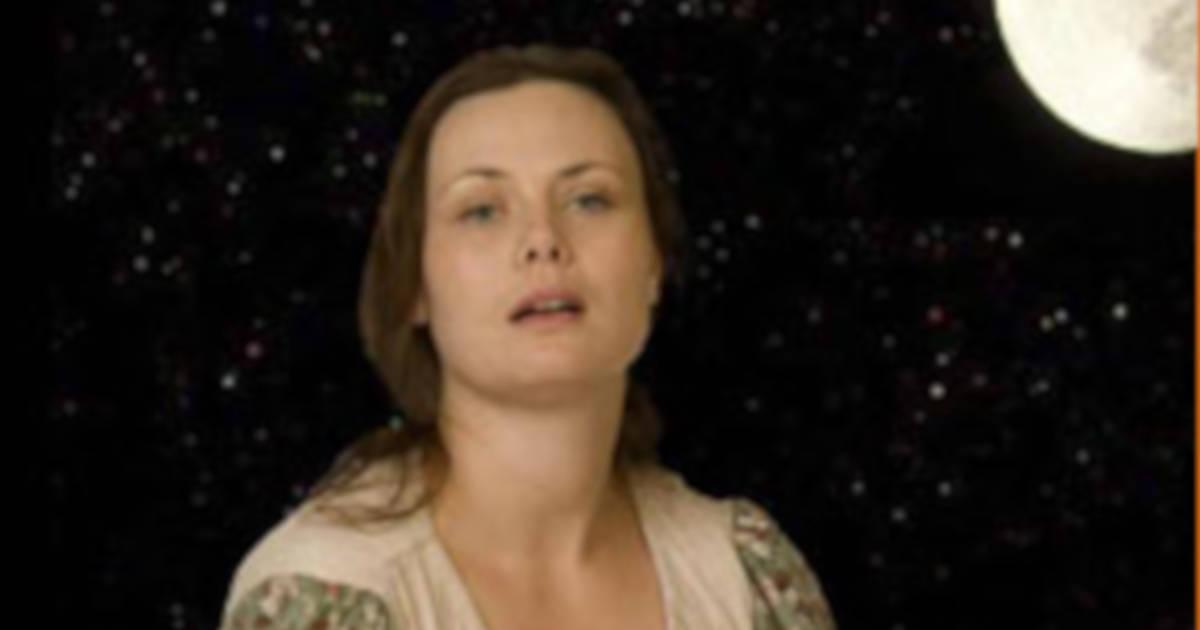 Rants, Raves and Reviews: A Moon for the Misbegotten
Sunday, December 30th, 2007
A Moon for the Misbegotten by Eugene O'Neill
Directed by Jack Paterson
Jericho Arts Centre
November 16 - December 9, 2007
 
Vancouver, BC: It is a week since I saw this play and I have had great difficulty in coalescing my reactions into a coherent form.  So armed with the very real excuses of a schedule crowded with deadlines and electronic crises such as crashed computers, I did what I do best - procrastinate.  Ironically, what jolted me into sitting down at my newly repaired computer to finish these thoughts was my going last night to the opening of Seussical: The Musical. Of the Seuss titles, the one I love the best is Oh, the Thinks You Can Think.� Because after all the capacity to think is what distinguishes humans from other species. So here are my "thinks" on Eugene O'Neill's  "A Moon for the Misbegotten," at the JAC. 
Let me say up front that I thought this was an interesting production with strong performances by Michael Kopsa as the rascally Phil Hogan and Corina Akeson as Josie, his daughter. Michael Wasko plays James Tyrone, an educated, alcoholic wastrel with whom Josie is in love.
O'Neill sets this play in 1923 rural Connecticut. Phil Hogan is a conniving, amoral tenant farmer, whose sons have escaped to the city, leaving the farm to be managed by Phil and Josie. The youngest son Mike (Adam Bergquist), is about to make his own escape. James Tyrone is the farm owner and their landlord.  He is about to receive an inheritance from his dead mother. T. Stedman Harder (Troy Anthony Young) is a wealthy neighbor who has no experience or techniques to deal with the crude, conniving Phil Hogan.
I guess that director Jack Paterson and his leads had to make some difficult choices. Kopsa is an attractive man quite unlike the coarse- looking Phil Hogan that O'Neill describes in such detail in his script.  And fittingly Kopsa's Hogan comes across more as a likeable scoundrel than a cheating manipulative mean son-of-a-gun. Akeson succeeds in conveying Josie's inner strength and intellect, even though she is hardly the massive woman that O'Neill calls for in the script. But what struck me most in retrospect was the way Josie's physical appearance affected her belief in her self. Because she was not "small and dainty and pretty" she felt unworthy of being loved. Does size matter any less in the year 2007?  In reality, our society is even more obsessed with appearance. How many Josie's do we create with our obsession with thinness?
There are good reasons to see this play. O'Neill was a seminal figure in the development of modern American Theatre. A four time winner of the Pulitzer Prize for Drama, the only American playwright to win the Nobel Prize for Literature, his three autobiographical works written in his latter years provide great insight into the forces that shaped his life and his work.
On the other hand, I find this play, like "A Long Day's Journey into Night" and "The Iceman Cometh," not easy to appreciate. Structurally it is long, with a slow moving second act and an emphasis of character over narrative. All three autobiographical plays reveal a sense of pessimism – the world as a malignant universe, with optimism and hope for the future as mere pipe dreams. Not a surprising perspective from a man whose father and brother were alcoholics, whose mother became addicted to morphine, and who himself had an unstable life - but not exactly inspirational to watch.
In A Moon for this Misbegotten O'Neill pays homage to his beloved older brother, Jamie, an alcoholic who died in a sanatorium. Josie's last words to James Tyrone read like a benediction from O'Neill to his brother - "May you rest forever in forgiveness and peace." I wonder whether they helped O'Neill escape his own demons.*