Review From The House
READ IT • SEE IT • TASTE IT • LIVE IT
Rants, Raves and Occasional Reviews: Why Chicago now dominates American theatre: continued.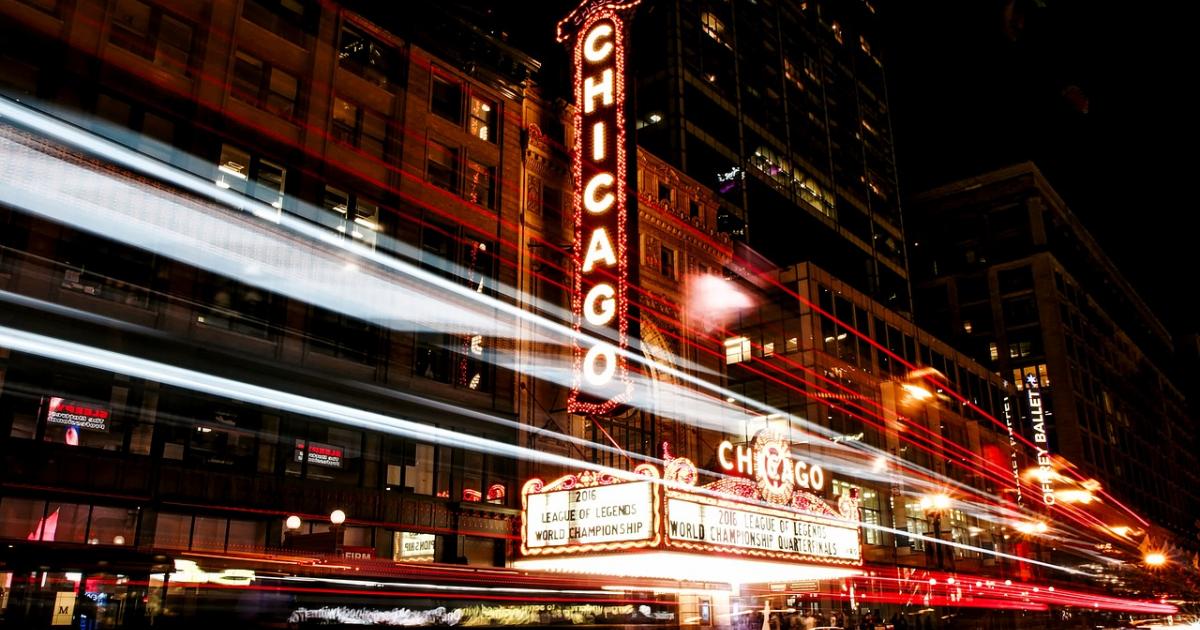 Rants, Raves and Occasional Reviews: Why Chicago now dominates American theatre: continued.
Wednesday, August 16th, 2006
With the conference, my reason for visiting Chicago, successfully concluded, I have the weekend to explore the city and get a further taste of the variety of theatre experiences Chicago has to offer. After reading the Billington article, my curiosity is at an all time high. Is the Chicago theatre scene really that great? His piece was written two years ago -- have things changed since then?
As I savour my coffee before setting out to explore I reread the piece from The Guardian. My eye is caught by Billington's description of his "six-day, eight play trip" to Chicago. Hmmm. Sounds somewhat like my visits to New York. Although he describes the NY theatre scene as "suffocatingly commercial", I guess when I visit New York I tend to avoid the large spectacle shows and seek out a variety of plays including the off-off Broadway whenever possible. What I specially love about my New York theatre trips is the sense of history I feel as I sit in the older theatres. I can almost feel the air vibrating with the words and emotions of the hundreds of plays that have been staged there.
Downtown Chicago has a very different feel to Manhattan although both cities have the vibrancy that comes from a population large enough to support a wide range of cultural activities and organizations. I realize Chicago is not squeezed onto an island but still, there is a sense of spaciousness with greenery and flowers everywhere that one does not get in New York. I watch boats moving slowly along the Chicago River as it winds through the downtown core to Lake Michigan while skyscrapers stretch skyward on either side.
I wander with my friend through Millennium Park, pausing to admire The Beam, a finely polished solid steel structure designed to reflect people and buildings, a picture that changes as we draw nearer to the structure. An orchestra is rehearsing for one of the giant outdoor concerts to be held that evening in the futuristic looking amphitheatre. The acoustic panels and girders resemble the exoskeleton of some giant spidery organism. The crystal clear sound radiates through the air that is shimmering with heat and loaded with water. It is hot and humid, too hot to stay in the sun for very long, yet dozens of people crowd the lawns, the fountains and the walkways. I'm a technology nut and love science fiction. This place looks as if it could be from a hundred years in the future. rI eally like this city.
But I digress from the issue at hand re theatre in Chicago. Back to some of the theories cited by Billington as reasons for Chicago's vibrant theatre scene:
Location - "midway between Broadway and Hollywood,[Chicago] is free from the insane commercial pressures of both"
Tax incentives - "Mayor Richard Daley's enlightened policy of offering tax incentives to downtown theatres"
Great critic - "The role of Chicago Tribune's recently retired drama critic in offering discriminating support to new companies"
But as he also points out, the pioneering spirit of the city is exemplified by tiny theatre companies that grew from small entities, from groups of friends and beginning theatre professionals, to become iconic names such as Steppenwolf and Second City. Billington singles out three major Chicago icons and categorizes them respectively as an actors' theatre (Steppenwolf), a writers' theatre (Victory Gardens) and a directors' theatre (the Goodman Theatre). Amazingly for such a short visit, and with little knowledge of the Chicago theatre scene, I managed to visit the Victory Gardens (for "Spinning into Butter") and Steppenwolf (for "The Unmentionables"). I guess I just have to come back to see something at The Goodman next time.
I think of several new small theatre companies in Vancouver, formed by small groups of friends, mature and beginning theatre professionals. Words spring to my mind In free association; survival - growth - prosperity. I silently wish them luck. Perhaps in a couple of decades from now, their names too will be iconic.