Review From The House
READ IT • SEE IT • TASTE IT • LIVE IT
Rants, Raves and Occasional Reviews: Good Body, Bad Corporations?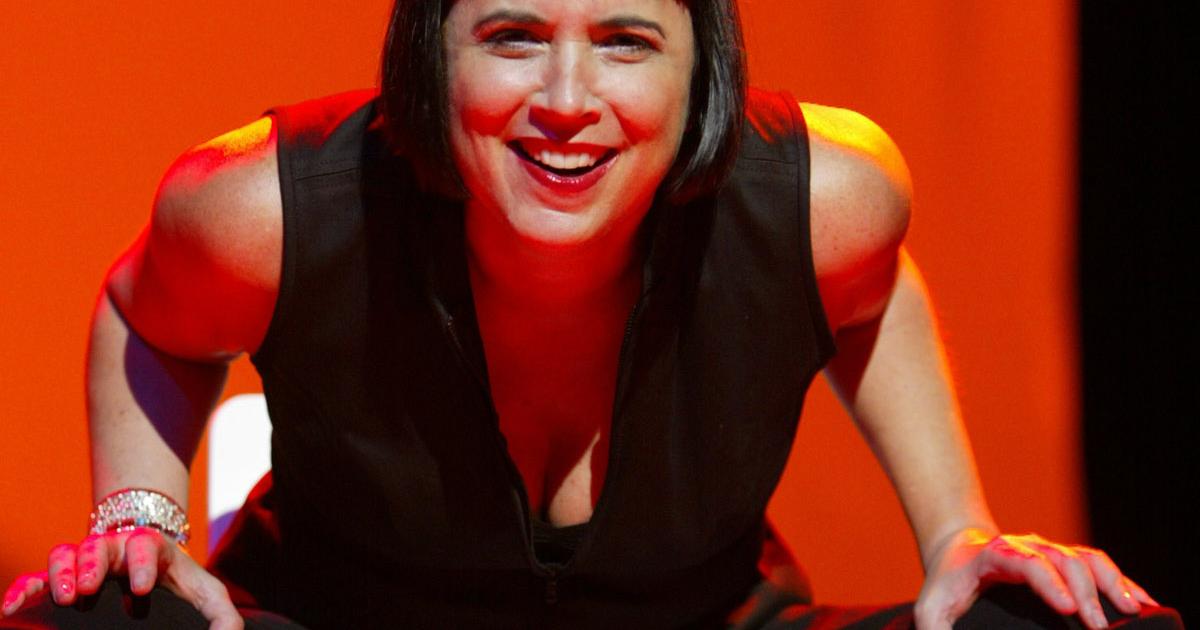 Rants, Raves and Occasional Reviews: Good Body, Bad Corporations?
Monday, May 1st, 2006
Sweet vanilla ice cream does not do it for me but instead I am guiltlessly and ironically savouring a man–sized handful of almonds, cashews, pecans and walnuts, as I write. Thank you, Eve Ensler, for this sliver of liberation from the tyranny of the scale and the mirror. I'll know your message has really hit home if I don't get up at 5:30 am tomorrow for my 40 minutes on the elliptical trainer. On the other hand, I may just get up anyway for the post-exercise high, and I really want to know what happens between 10 and 11 am on the morning of the California presidential primary. Oops…caught out. I confess I have been watching 24 on my DVD player as I work out, and I am hooked on year one: only about 5 years behind the rest of the television watching world.
But to The Good Body. Although this was very different work from The Vagina Monologues, Ensler is definitely a large P political playwright. She styles herself as a radical feminist and her message in The Good Body comes through loud and clear: Women have a distorted view of their bodies because they aren't shaped like the androgynous anorexics featured on billboards and magazine covers in North America and Europe. Only in places like starving Africa or fecund India, is curvy and voluptuous valued over skinny.
Delivered with energy and élan, so many of these scenes hit home hard. I bet something in this monodrama resonated with every one of the women in the audience and > 99% of the audience were women. Truthfully, who among us women is not perpetually on a diet?
But more than just hammering home the political message, Ensler is funny and entertaining. Six months of touring the play to different cities have honed her acting skills. With a fling of a scarf or a sari, or the bounce of a ball, she seamlessly transforms from stomach-hating Eve to African-American teen fat-camper, to Puerto-Rican fellow weight-Watcher, to Leah from Masai Africa , to Priyah from India and to an aged but feisty Helen Gurley Brown. So from a dramatic perspective The Good Body was excellent entertainment.
Now for a Rant… albeit a small one. I found the talk back afterwards somewhat irritating. Despite the presence of the always charming and intelligent Gloria Macarenco as moderator, Ensler talked more than sheanswered questions.. I truly admire Ensler's work in fighting violence against women. In 1998, she and a like-minded group of women co-opted Valentine's Day as V-day, performing The Vagina Monologues at a fund raising gala, to establish this as a day to highlight the fight to stop violence against women around the world. By February 2005 there were more than 2500 V-Day productions of "The Vagina Monologues" in 1116 colleges and communities around the world. That's an amazing achievement.
But what irritated me during the talk back was her diatribe attributing our ideas of "the bad body" to "corporations". Sure the clothing magazines and fashion houses that promote tall and skinny as the idealized modern form of perfection that most of us can never attain, play a role in our drive to remodel ourselves, so to speak. But I am much less angered and offended by the publishers of Cosmopolitan or Vogue than by fundamental religious zealots who decree that women must be covered from head to toe in a burka. After all you can just not buy the magazines or look at the model on the billboard. But violating fundamentalist dress codes can get you flogged! Talk about making you self-conscious and hating of your body.
I guess it's the increasing use of the words "corporate" and "corporation" as swear words in our society that really raises my ire. After all it's corporations that have built our modern societies, that have given us the leisure time to indulge in art and sport, and that support many of our cultural activities. So Eve Ensler, let your work speak for itself. It does a fine job all on its own.