Review From The House
READ IT • SEE IT • TASTE IT • LIVE IT
New York Theatre: Satchmo at The Waldorf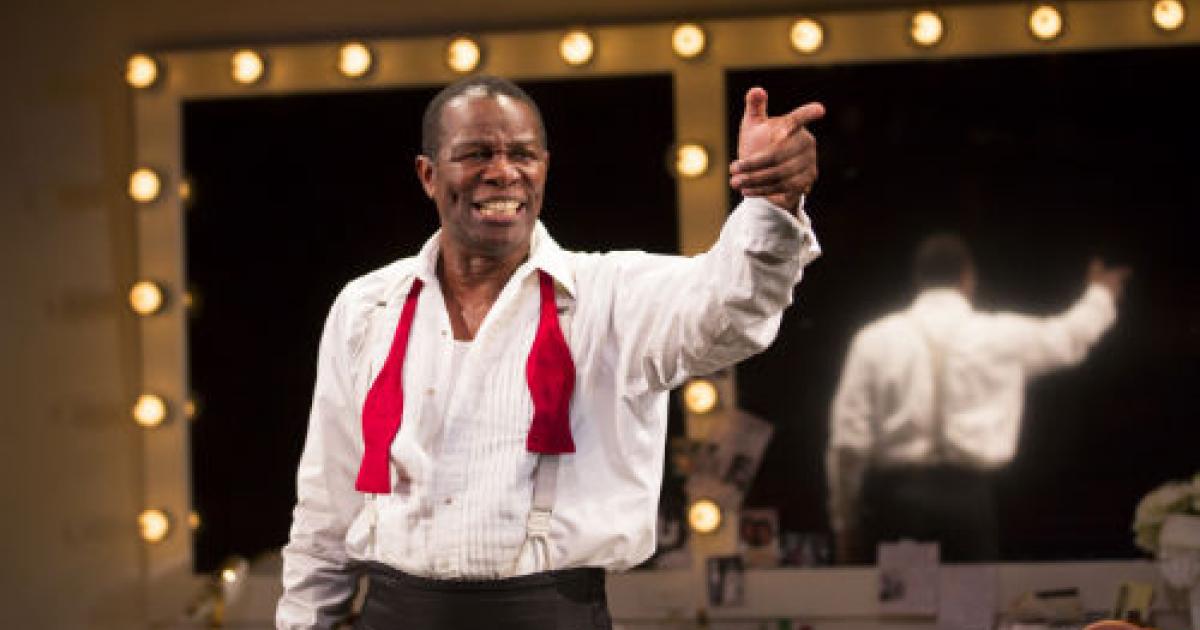 New York Theatre: Satchmo at The Waldorf
Sunday, June 15th, 2014
Satchmo at The Waldorf
starring John Douglas Thompson
by Terry Teachout
directed by Gordon Edelstein
at the Westside Theatre (407 West 43rd)
New York, NY.   In general I avoid reading reviews of plays or musicals that I am about to see so as not to bias my enjoyment and opinion on the show. In the case of Satchmo at the Waldorf, I wish I had broken my rule as the play turned out to be very different to what I had been expecting.
In a powerful performance John Douglas Thompson plays the seventy-year old Louis Armstrong  in his dressing room at the  Waldorf Astoria as he unwinds after after one of his last performances. Deeply affected by the death of his long time manager, Joe Glaser, Louis reminisces about his life. He talks about his introduction to the cornet  as a 12 year old in the Colored Waif's Home for Boys, and about his devastation at vicious comments about his entertainment style from influential jazz trumpeter, Miles Davis, who accused Armstrong of being an "Uncle Tom".  Thompson seamlessly switches between the personas of the white, tough talking Glaser and the black, educated urbane Davis.
While I thought Thompson was awesome, the play as a whole left me disappointed. I love the sounds of Louis Armstrong, and I was anticipating that his story would unfold around the music he made famous, along the lines of musicals like Jersey Boys or The Buddy Holly Story. Not so. I kept waiting for the music but other than for the occasional song in John Gromada's sound design, Satchmo at the Waldorf was all monologue. Hence my comment about not reading the reviews. with a little pre-reading I would probably also have realized that Thompson is a classical actor not a singer.
The other aspect of the script that bothered me was the constant profanity. I know that swear words seem to be a conversational prerequisite in much of contemporary colloqial speech but after the initial shock-value it becomes merely tedious. Did Armstrong really talk like that? Cant imagine that as a radio talk show host he could have got away with it.
So overall I left a little disappointed, unlike the majority of the audience who gave Thompson a standing ovation.