Review From The House
READ IT • SEE IT • TASTE IT • LIVE IT
Moonlight and Magnolias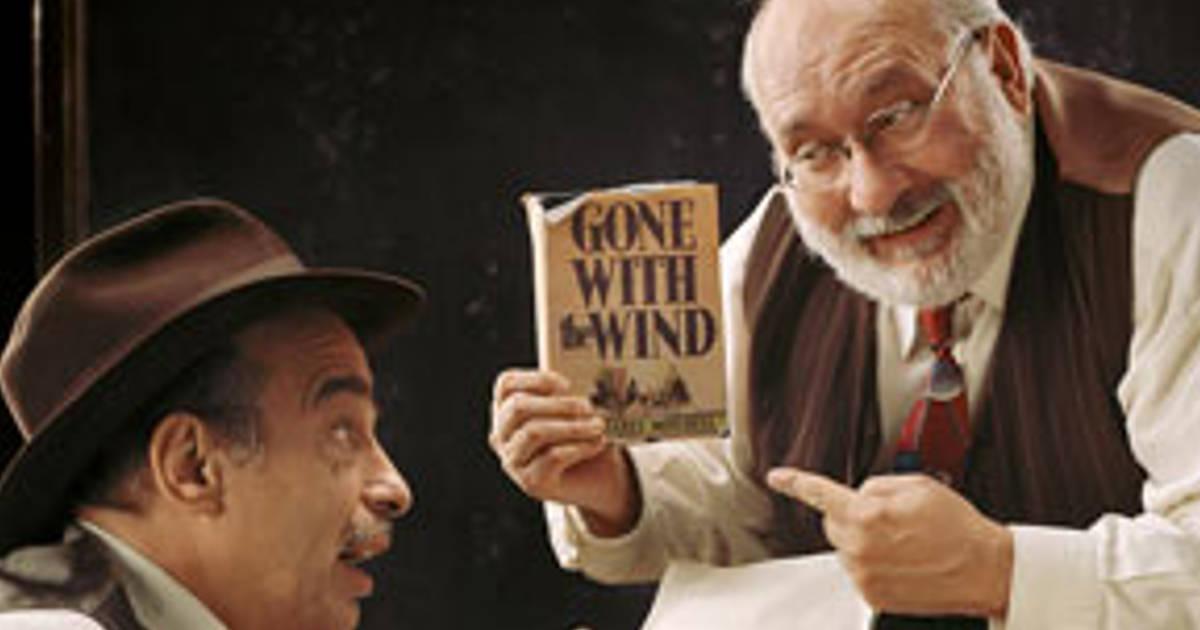 Moonlight and Magnolias
Thursday, March 8th, 2007
Moonlight and Magnolias
by Ron Hutchinson
Directed by John Cooper
Vancouver Playhouse
Playhouse Theatre Company
Vancouver,BC: The first thing I loved about the Playhouse production of "Moonlight and Magnolias" was Pam Johnson's set illuminated by Gerald King's lighting. The play takes place in the office of David O. Selznick, executive producer of "Gone with the Wind." This film, released in 1939 while Europe was at war, won 8 Academy awards and was one of the most commercially successful films ever made. It was based on Margaret Mitchell's book, panned by literary critics but loved by readers. Johnson' set re-imagines Selznick's office even to the colourful storyboards, and the Writers' building seen through the window blinds.
Based on an apparently true event in the three year course of the making of the film, the play deals with 5 days during which Selznick (Jay Brazeau), screenwriter Ben Hecht (Richard Newman) and Director, Victor Fleming (Stephen Miller) are locked in Selznick's office, trying to come up with a new version of the screenplay, and subsisting on bananas and peanuts, brought in by Selznick's secretary, Miss Poppenghul (Dawn Petten).
For all my griping about the present surfeit of comedy, how could one not enjoy the comedic performance of such a great cast? Brazeau's prancing Scarlett and Miller's switching between the "pushing" Melanie and the young slave, were very funny. The script however seemed a little off-kilter. Hecht's constant harping on anti-semitism wore thin after a while, although in the context of the millions who would die in Europe the next few years, raising Selznick's sensitivity to the issue would not have been such a bad idea. But in light of the humour of the increasingly disheveled state of the men and the office, the slapstick face-slapping and the tossing around of peanuts and crumpled papers, consideration of serious issues like racism and portrayal of the "old" Southern ways as romantic, seemed out of place.
Overall I thought it was a good production, funny, and worth seeing. It's on until March 17