Review From The House
READ IT • SEE IT • TASTE IT • LIVE IT
The List: and a Director's Journey: A chat with Jack Paterson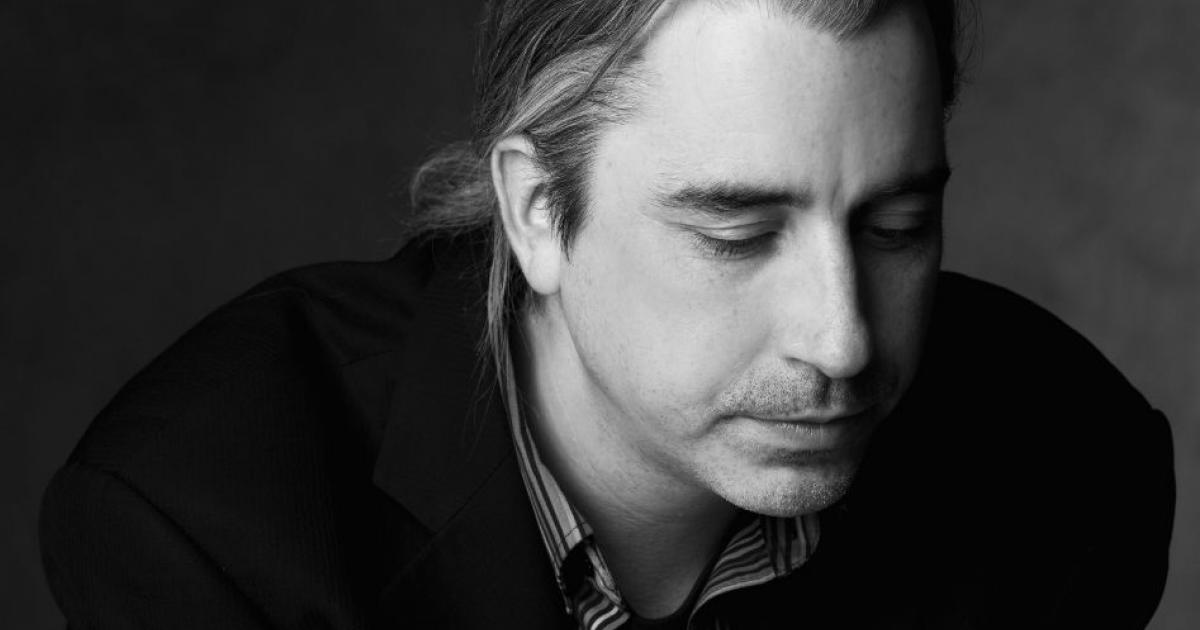 The List: and a Director's Journey: A chat with Jack Paterson
Saturday, January 24th, 2015
Ruby Slippers Theatre production of two plays by contemporary Francophone Quebec playwrights, Jennifer Tremblay and Christian Begin, opens January 28th at Studio 16. (Preview January 27).
The English translation by Leanna Brodie, of Begin's Après Moi, was commissioned by Ruby Slippers so this is the premiere production of the English language work. Directed by Diane Brown, with Scott Bellis, David Bloom, Jennifer Lines, Chirag Naik and Dawn Petten in the cast, Après Moi looks at a story of relationships in six different ways.
Tremblay's The List, (English translation by Shelley Tepperman) was produced by Nightwood Theatre in Toronto in 2010 and as an installation piece in the 2012 rEvolver Festival but this upcoming production is the Professional English Language Premiere on the West Coast. While Après Moi has an ensemble cast, The  List tell's one woman's story. Jack Paterson directs France Perras as the woman.
My chat with Jack Paterson began as a discussion of the work he and France Perras had done on their earlier production of The List.
Done as a site-specific installation piece to be viewed each performance by a small group of people, the script produced for the Nightwood Theatre was dramaturged in conjunction with both Tremblay and Tepperman.  For this current production there is the opportunity for Paterson and Perras to dig deeper into the familiar text and draw out different nuances. 
Asked what he hoped people would take from this play, Jack replied that he had two wishes. He hoped that they would feel driven to pick up the phone and call their moms because this play is partly about the joys and the struggles of motherhood. It is also about love and friendship and community, and his second hope is that it would impel people to reach out to friends from whom they may have drifted apart and rekindle friendships.
 I first met Jack over a decade ago when he was performing in a production of Pinter's The Dumb Waiter directed by my daughter Amanda Lockitch. As a supportive mother I attended not just one, but most of the performances. As a consequence I got to know the play VERY well and was fascinated by the subtle ways in which the energies and interaction of the actors changed with each show and  a different audience in the  house. Since then I have enjoyed seeing Jack's work as an actor and director, in productions like the version of Titus Andronicus that he directed at Jericho Arts Centre.
So having talked about the upcoming show, our conversation turned to discussion of his personal journey over the past few years to explore theatre and the art of directing, across Canada and internationally. 
This directing Odyssey began in 2009 when Jack took up one of the two Intern Director positions at Canada's Shaw Festival in Niagara-on-the-Lake. This program provides " the space, time and resources for emerging directors to delve into their craft, discover the type of artist they wish to become and how they see themselves shaping the Canadian theatre industry." 
After completing the season at Shaw, Jack embarked on an exploration of theatrical and directing practices across Canada, working with mentors in Ottawa, Montreal  and Calgary, at Centaur Theatre, Magnetic North Festival and a two month stint at the Canadian Opera Company.  He was particularly intrigued by differences in approach of  writing and performance among Canadian Francophone and Anglophone theatre playwrights and practitioners; concepts explored further as he worked on this production of The List..
This sparked a desire to investigate and learn about differences in international theatre practice. To this end Jack took off for London, England to do an MFA in Directing at E15 Acting School in London. Founded by Margaret Bury, based on Joan Littlewood's Theatre Workshops, the School merged with the University of Essex, and offers both undergraduate and postgraduate degrees in different aspects of theatre. For his MFA Thesis Jack conceived and directed a 45 minute work telling the entire story of The Odyssey ( Homer's Odyssey not Jack's directing odyssey) incorporating a range of elements  from things he had studied in the UK, Russia and Bali including shadow puppetry and traditional Balinese dance.
 While at E15, Jack was able to participate in two Directing Exchanges, one in Bali and the other in Moscow. In Moscow he studied at the University of Performing Arts. The contrast between the more formal Russian system and the more spontaneous in-the-moment-based Balinese form of theatre creation was fascinating. In Bali where he learned about Taksu, the art of creation incorporated song, dance and shadow puppetry seamlessly into performance.
I could talk for hours more with Jack about his directing Odyssey; his passion for making great theatre experiences for all comes through with every word he speaks.  In the mean time, I am looking forward to seeing this upcoming Ruby Slipper's production of Après Moi and The List. More to come after I have seen the plays.
Some links of Interest.