Review From The House
READ IT • SEE IT • TASTE IT • LIVE IT
Great Mischief!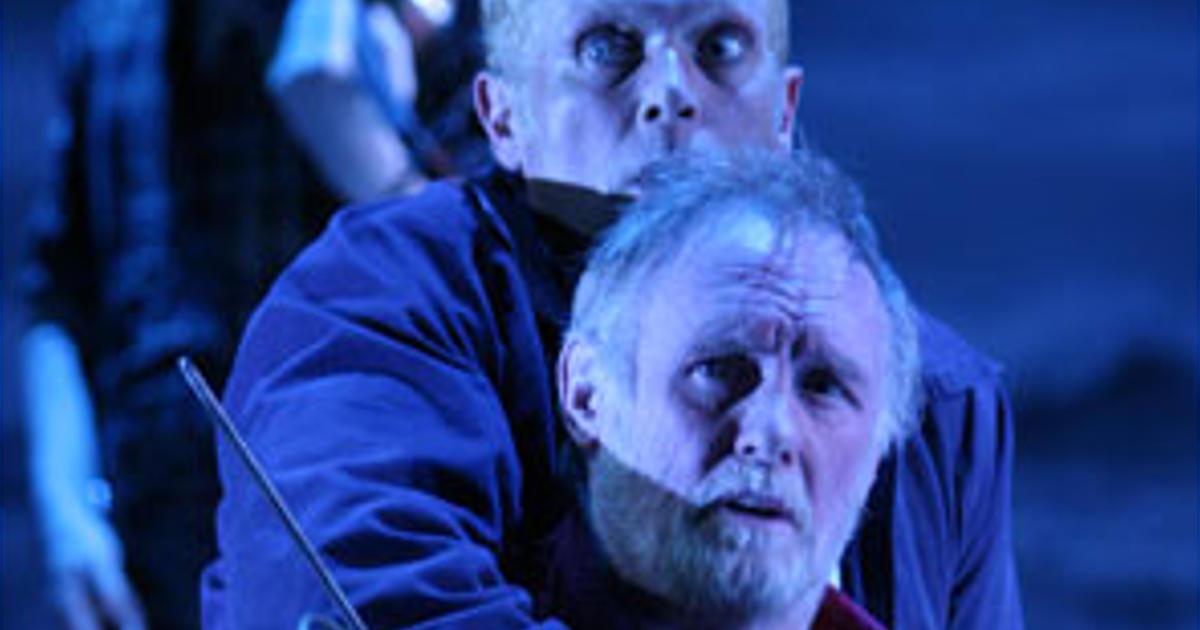 Great Mischief!
Thursday, April 20th, 2006
No Great Mischief
by David S. Young from a novel by Alistair MacLeod
directed by Dean Paul Gibson
at the Vancouver Playhouse until May 6, 2006
VANCOUVER, B.C. - Kudos to Glynis Leyshon and the Vancouver Playhouse team for bringing us some of the most outstanding performances of the 2005/06 Vancouver theatre season. I will never forget the incredible virtuosity of Pamela Gien and Caroline Cave effortlessly changing between the 23 different characters of the Syringa Tree. And though I did not care much for the play, Tom Rooney was amazing as Charlotte in I am my Own Wife. But the standout performance of the season for me is Duncan Fraser as Calum in No Great Mischief, which opened last night.
Fraser captured every nuance of this character from the rebellious 16 year old boy who suddenly finds himself father to his younger siblings, to the tortured, guilt ridden old man who wants nothing to eat that does not come out of a bottle. Allan Morgan plays Alexander, the only MacDonald of the Clann Chalum Ruadh to make it out of Cape Breton to university. Morgan has the harder task of playing Alexander from his three year old self to a successful 55 year old Ontario orthodontist. His sensitive low key performance as the younger brother, powerless to save Calum from his self destruction, provided a perfect counterpoint to Fraser's portrayal of physical strength beaten down by psychological frailty.
I also enjoyed the interplay between Fraser Mackenzie's lonely intellectual Serious Grandfather and Jonathan Teague's bemused but more down to earth Grandpa.
Pam Johnson's set and Gerald King's lighting contrasted the wide open blueness of the seascape with the claustrophobic blackness of the underground where Calum and his crew laboured in the uranium mine. This highlighted the confinement of the flop house room where Calum lived out the last days of his life and the final relief of his liberation back on the shores of Cape Breton.
When I saw that No Great Mischief was slated for the Playhouse season, I read Alistair MacLeod's novel, from which David S. Young crafted this sensitive adaptation. Although I loved the lyricism of the writing, the vivid imagery of the land, sea and underground worlds of the MacDonald clan and the inner tensions of a family struggling to deal with so much tragedy, I found it hard to imagine how this could be effectively structured for the stage. But with a script that holds faithful to the voice of Macleod's text, and direction by Dean Paul Gibson that captures the musicality and the rhythms of the Highlands, Young succeeds in painting a broad Canadian landscape against which the destinies of the transplanted MacDonald clan play out.