Review From The House
READ IT • SEE IT • TASTE IT • LIVE IT
Gillian's Kitchen: Pret-a- PourTea for CBCF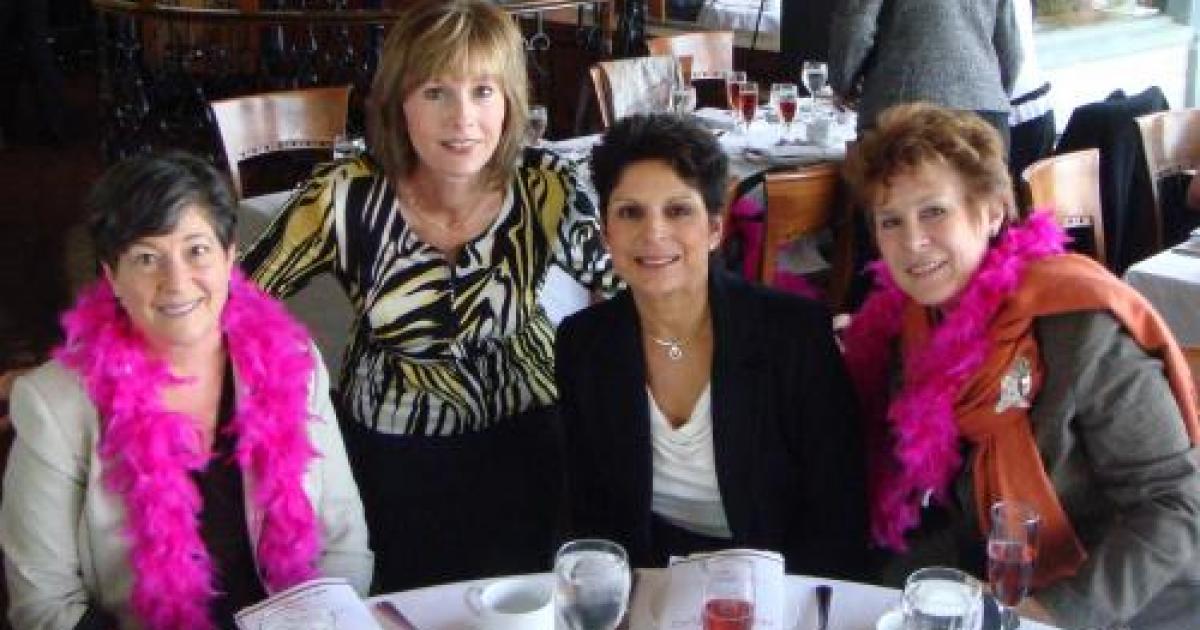 Gillian's Kitchen: Pret-a- PourTea for CBCF
Friday, October 24th, 2008
The third annual Prêt-a-Pour Tea in support of the Canadian Breast Cancer Foundation was held at Seasons in the Park on Tuesday. I had not heard about the previous two events but when a friend told me about this one I just had to go. It was not just that it was in support of  an important cause. How could a word game fanatic not support an event with such a great title?
Billed as a "High Tea, High Fashion fundraising event" it attracted a sell-out crowd that filled both upper sections of the restaurant. We arrived right on time at 11:30 but the bar area was already packed with women, sipping sparkling rosé and checking out  the silent auction tables. We bought our shocking- pink boas from the women circulating to sell tickets for a grand-prize draw of a trip to Montreal, and then gradually made our way to our table.
After we were welcomed, we listened to a story about the impact that her childhood loss of a grandmother to breast cancer had on the speaker. As everyone in our small group had lost someone to cancer - husbands, mother, best friend - we all had tears in our eyes. It took a book of baby pictures of recently born grandchildren to change our tears into smiles.
Tea was poured,  sandwhiches and scones brought to the table and then the fashion show began. We were treated to an exciting range of clothing from the collections of Jacqueline Conoir and Chloë Angus and  the Wear Else Fall/Winter 2008 Collection.  The designs looked stunning on the models, who as someone commented were "real women"  (as opposed to the six foot tall 100 lb super model type, I suppose). But the absolute hit item at our table was the series of button wraps from Chloë Angus that could be worn in a variety of different ways, from beach wrap to jacket. And in bright gorgeous colours too. For sure I am going to  check those out for my next trip to the sun.
We didn't win the trip to Montreal  or any of the other prizes, but we bought a couple of things through the silent auction. We made our way back to the car, full of tea sandwiches, scones, shortbread and other tasty delights, pleased to have had fun while we contributed our little bit to a good cause.