Review From The House
READ IT • SEE IT • TASTE IT • LIVE IT
Evil Dead: Guest Review by Sean Allan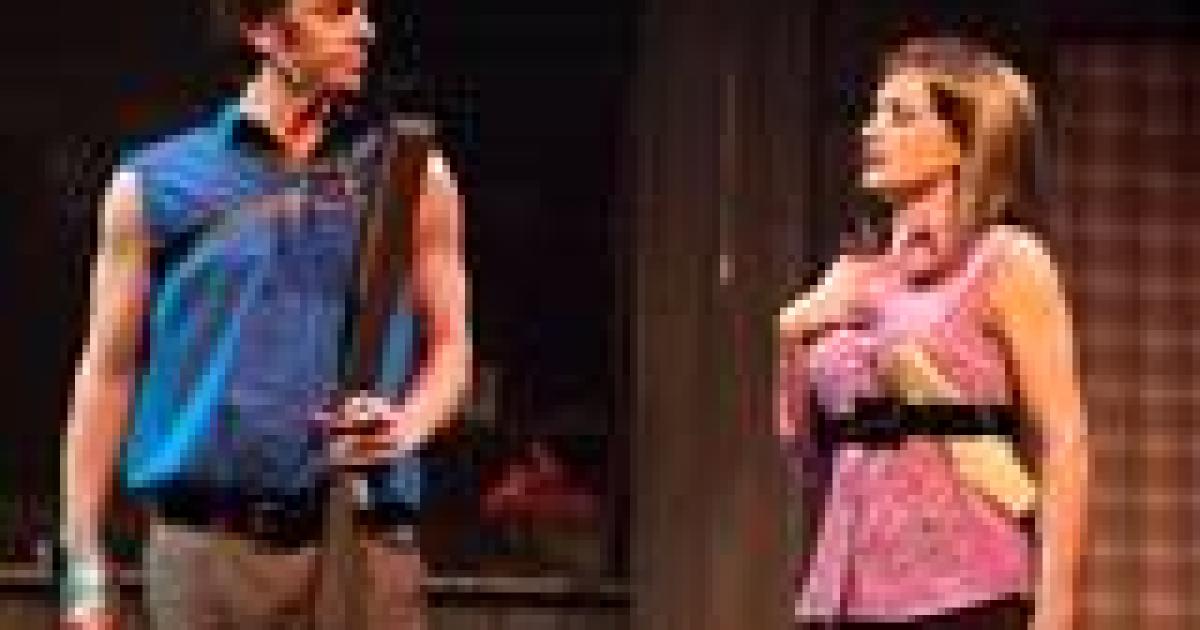 Evil Dead: Guest Review by Sean Allan
Saturday, October 31st, 2009
EVIL DEAD - THE MUSICAL (The Vancouver Production)
Book & Lyrics by George Reinblatt
Music by Frank Cipolla, Christopher Bond, Melissa Morris, George Reinblatt
Music Supervision by Frank Cipolla
Additional Lyrics by Christopher Bond
Additional Music by Rob Daleman
Director: Mark Carter
Choreographer:  Ken Overbey
Musical Director: Sylvia Zaradic
Norman Rothstein Theatre
A Down Stage Right (DSR) Production    
October 29th to November 7th
Vancouver, BC:  THIS CHEESE IS FUN!
The set is crappy (and very cleverly designed), the costumes are deliberately tacky, there have not been worse wigs since Dynel was invented, the props fall apart, the acting is over the top, and my cheeks ached from grinning through the whole show.  This is cheesy as an art form.  The evening is a riot of bad puns, brilliantly bad acting, great singing and fun choreography. 
Director Mark Carter keeps this paper-thin musical airborne for the by keeping his attractive cast racing at breakneck speed so you are hardly aware of the dead spots in the script. 
Based on the cult classic Sam Rami movie, which is a send up of horror films, the musical is a spoof of a spoof...tricky territory for a director with less skill than Carter.  But he pulls it off with the help of a smart set designer, John Bessette and the wacky choreography of Ken Overbey ... and that cast. 
Scott Walters plays the manic Ash with bulging biceps, bulging veins and bulging eyeballs.  He has the nice guy, potential psycho thing nailed.  He is ably abetted by Meghan Gardiner as both dumb blonde Annie and not so bright Shelly, who is so good in both parts that she should be given away as Christmas presents. 
All the rest of the hard working, talented cast work wonders with the material particularly Ian Rozylo as a stud muffin wannabe, Mat Baker who aces a song about being a 'bit part demon' and Meghan Anderssen as the perfect ditzy ingénue. 
The whole evening is a triumph of bad taste and a hell of a lot of fun.
 Purchase tickets at the Norman Rothstein Boxoffice at 41st and Oak or online at www.stubmatic.com/DSRP