Review From The House
READ IT • SEE IT • TASTE IT • LIVE IT
Element New York Times Square West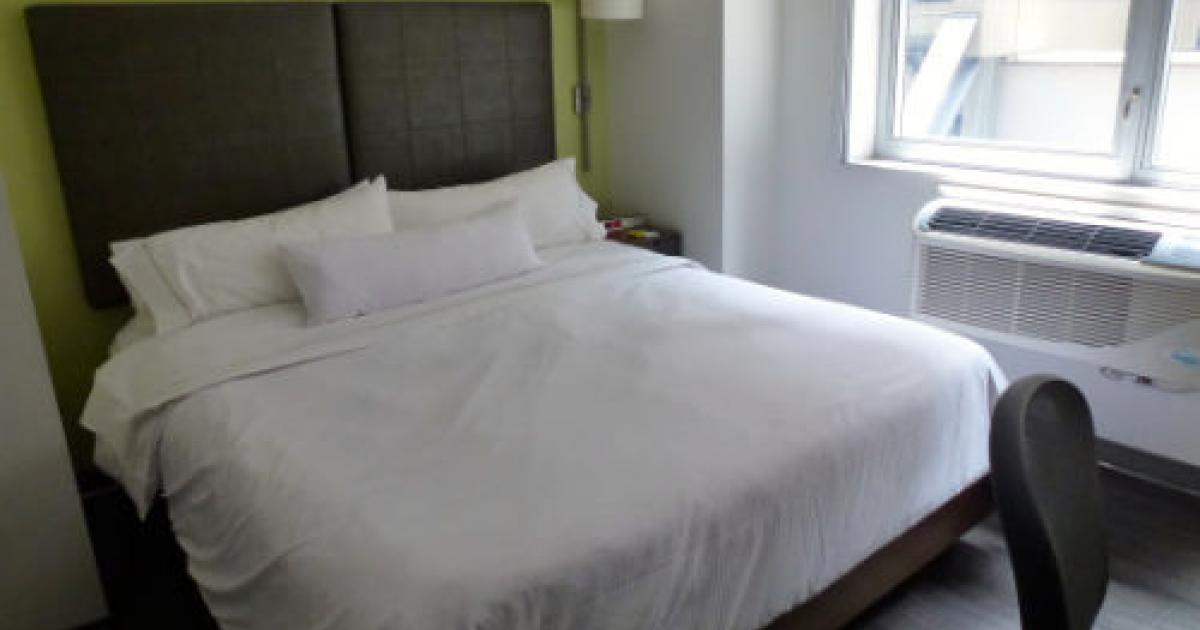 Element New York Times Square West
Thursday, June 5th, 2014
Element New York Times Square West
311 W 39th Street, New York, 10018
Ph: (212) 643-0770
On visits to New York over the past few years I have been fortunate to have family living in Manhattan so its been a while since I tried out any mid-town hotels.  This time I decided to check out one of the Starwood Hotel Group's boutique hotels, prior to embarking on a cruise out of New York. For my 3 nights (actually more like 2.5 nights as I caught a red-eye into Newark) I chose the Element New York Times Square West. Interestingly, this was first suggested to me 2 years ago by one of my readers, in a comment on my New York in Winter 2012 story.
Conveniently located for walking to the shows and restaurants I had selected, the Element proved to be a good choice. It's relatively new, with a clean modern look to the rooms,  and I was very happy with my stay there.
My check-in around 1:45 am was  efficient and painless. I had heard about issues with long waits for the elevators and had requested a lower floor room. I was given a room on the second floor which was great as I could simply walk down a flight of steps to the lobby. With the late night check-in there was no wait for the elevator  to get up to my room with my luggage.The one drawback was that the room I was assigned was directly opposite the elevators - a bit noisy- but with efficient ear plugs, I managed to sleep well each night. A fellow guest was given a room on the 17th floor and found the wait for the elevator very long.
My room was great. My priorities are a great bed, a spacious shower with hot water and good water pressure, convenient room to place toiletries and make-up in the bathroom and FREE, fast internet access in my room. I had all of these plus a kitchenette with a spacious fridge.
The desk work surface was spacious. I would have appreciated electrical plug fittings on the desk and one near the bed.  But that was the only complaint about the room - well except for the "water efficient" toilet. I dislike those dual flushing toilets as they seem to require flushing twice anyway.
I liked the design of the sink in the bathroom and I loved the rain shower head. The hot water came on swiftly and the detachable shower head was easy to use.
The hotel provides a free breakfast which is held in the dining area off the lobby. One can also sit out on the patio.
The breakfast itself did not appeal to me. Very carb heavy. I would have liked to see some yogurt and more fresh fruit. Maybe there was some yogurt but the place was very crowded and difficult to get to anything.  I did like the large communal table in the centre of the dining area.
Although the small lobby was buzzing with activity my checkout around noon was quick and efficient. A helpful lady (bell hop or concierge?) was great at getting me a taxi and helping to put my luggage in the trunk.
Overall, for a hotel in New York, right near Times Square it's a great choice. One point to note - if you book through a third party as opposed to the Starwood reservations, you do not get points for your stay.