Review From The House
READ IT • SEE IT • TASTE IT • LIVE IT
The Edward Curtis Project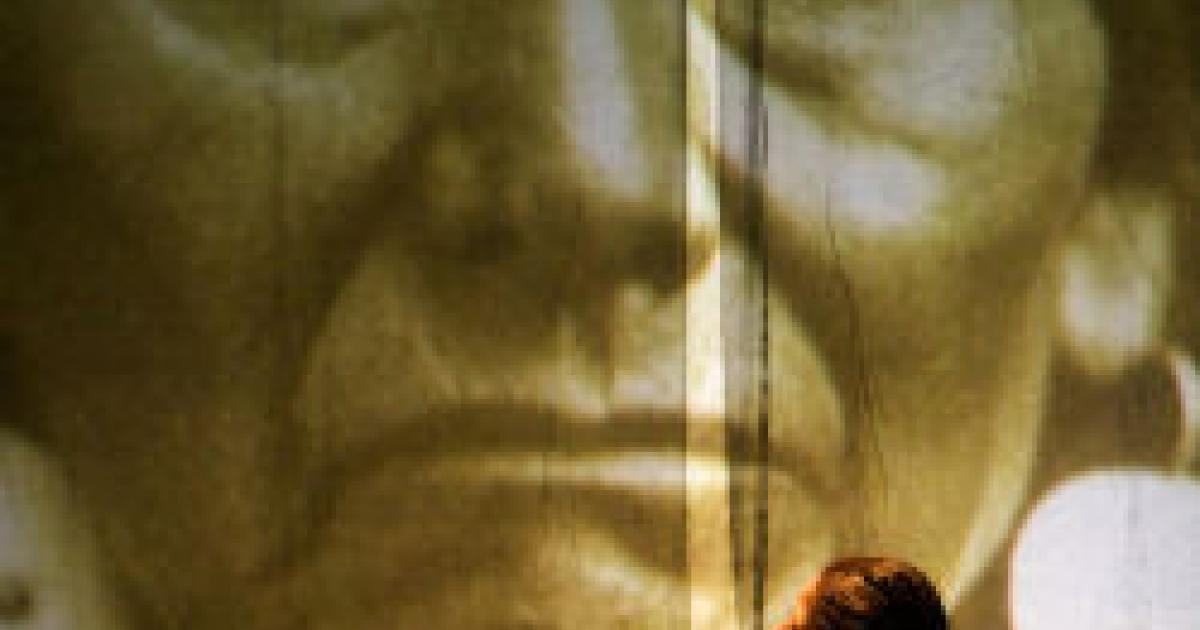 The Edward Curtis Project
Sunday, January 24th, 2010
The Edward Curtis Project by Marie Clements
Directed by Marie Clements and Brenda Leadlay
Presentation House Theatre
Jan 21 to 31, 2010
Vancouver, BC:  "Obsession and appropriation." 
In a unique and rare conjunction, within a four day period, I saw two newly created theatrical works, dealing with similar themes but approached very differently - Beyond Eden and The Edward Curtis Project. After seeing The Edward Curtis Project, I stayed to hear the talk back session in which members of the cast succinctly summed up the common themes of these plays as "obsession and  appropriation".
Both plays are loosely based on real events surrounding two men, each driven by an obsession. Beyond Eden's Lewis Wilson is an anthropologist/ archeologist bound on preserving cultural history of the Haida by  retrieving and restoring decaying totem poles form a deserted Haida village.  Edward Curtis is a photographer who devotes his life to "documenting" what he calls "The Vanishing Indian." In both cases an argument can be made that as  "the other", i.e. non-Aboriginal, they are engaging in cultural appropriation by "stealing"  Aboriginal  art or icons. And in the case of Curtis, possibly even portraying a self-manufactured cultural image as the real thing.
Clements seamlessly blends two narratives moving back and forth in place and time. The first, set during the early 1900's, centers around Curtis (Stephen E. Miller) as the dedicated photographer of North American Indian life, who sacrifices his marriage and family while he creates his 20 volume photographic project.  Kathleen Duborg plays Clara, his wife and mother of his four children.  The second is a contemporary story of two sisters, born of a inter-racial marriage. The light-skinned Dr. Clara, also played by Duborg, has become a psychiatrist. Clara's sister Angeline (Tamara Podemski) is a journalist but her obsession that her dark skin marks her in some way as less worthy, prevents her from seeing how beautiful she really is.  Having just seen three young children frozen to death, Angeline's depression has become unbearable  and even the love of her boyfriend Yiska (Kevin Loring) cannot bring her out of it. Clement links these two stories through a book of Curtis's photographs which Dr. Clara gives to her sister in the hope that this will help her.
This piece has a small but stellar cast, three of the four playing more than one role.  Podemski  also plays Princess Angeline, daughter of Indian Chief Sealth of Seattle, subject of Curtis's first Native Indian portrait. She is a beautiful, confident and strong minded woman, the antithesis of the anguished contemporary Angeline portrayed with an exquisitely sensitive performance  by Podemski. As Dr. Clara, Duborg draws a realistic picture of the deep frustration felt by those who try desperately to help those who just won't be helped. Loring plays Alexander Upshaw, a Crow interpreter who worked with Curtis, and Hunger Chief, who objects to Curtis trespassing on his land and in his life but he shines as the man whose love is the only thing that can bring Angeline back from the edge.
The photographs, visual effects, and projection design by Tim Matheson are impressive and effectively convey what Curtis was trying to achieve. During the research and development of this play Clement and photographer Rita Leistner made extensive field trips  around North America amassing photographs and documentation. The Museum adjacent to the theatre is exhibiting some of this work. Barbara Clayden's  costumes enhanced the divide between the two sets of female characters; the conservatively dressed two Claras contrasting with the freer attire of the Evanglines and the more flamboyant outfit of Curtis.
Although not taking a quarter of a century like Beyond Eden, this work was several years in development, work-shopped by Clement and Leadlay with dramaturgical input from Paula Danckert.  In yet another link between the plays,  Bruce Ruddell, served as composer, arranger and sound designer for  Clement's play. The concurrent World Premiéres of these two original Canadian works provides the thoughtful Vancouver theatre devotee  with a unique opportunity to view two artistic perspectives on the debate about preservation versus appropriation of art and culture.