Review From The House
READ IT • SEE IT • TASTE IT • LIVE IT
Book Review: American Dance: The Complete Illustrated History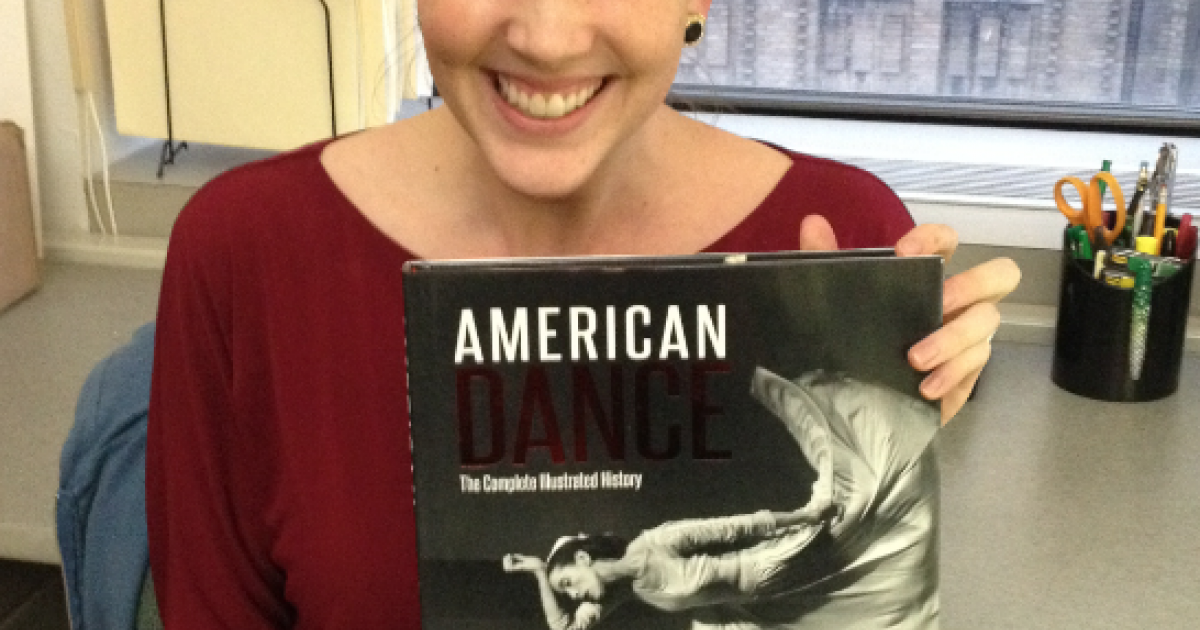 Book Review: American Dance: The Complete Illustrated History
Wednesday, February 4th, 2015
American Dance: The Complete Illustrated History
By Margaret Fuhrer
Format: Hard Cover
288 pages  with 118 color & 128 B/W photos
Published by Voyageur Press
ISBN: 9780760345993
American Dance: The Complete Illustrated History is a visually seductive, engagingly written, encyclopedic review of dance in America. From the ritual tribal dances of 16th century Native Americans to the present day boom in popularity of dance fueled by shows like So You Think You Can Dance and Dancing with the Stars, Fuhrer traces the growth and development of Tap, Ballet, Modern and Post- Modern dance highlighting the ideas and achievements of iconic performers and choreographers.
I love this book - it's like a treasure trove that you can either dip into and savour in small bites or curl up under a blanket and make your way through an enthralling  chapter of history. Coincidentally my copy arrived just as Les Ballets Trockadero de Monte Carlo came into town for a one night performance here in Vancouver. Despite the name they are a New York based dance company and out of curiosity, one of the first things I did was check the comprehensive index to see if they were mentioned. And there they were- a full page on The Trocks complete with photo. Incidentally I loved their show. ( Les Ballets Trockadero de Monte Carlo).
As an avid social dancer I was fascinated by the chapter on Social Dancing in America and the evolution of ballroom dancing into an elite sport. I also love watching Musical Theatre and being more familiar with musicals from Show Boat (1927) on than the minstrel and vaudeville predecessors of the modern musical, I found that chapter most informative. The book is beautifully illustrated with 246 photographs in 288 pages.
Margaret Fuhrer, editor in chief of Dance Spirit Magazine, herself a dancer and choreographer as well as an arts writer and editor, has a Bachelors degree in History and a Masters in Journalism. Who better to craft this sweeping history of American Dance? This book is the perfect gift for anyone who is passionate about dance in any or all of its myriad forms.