Review From The House
READ IT • SEE IT • TASTE IT • LIVE IT
Blood Brothers - a Heartbreaker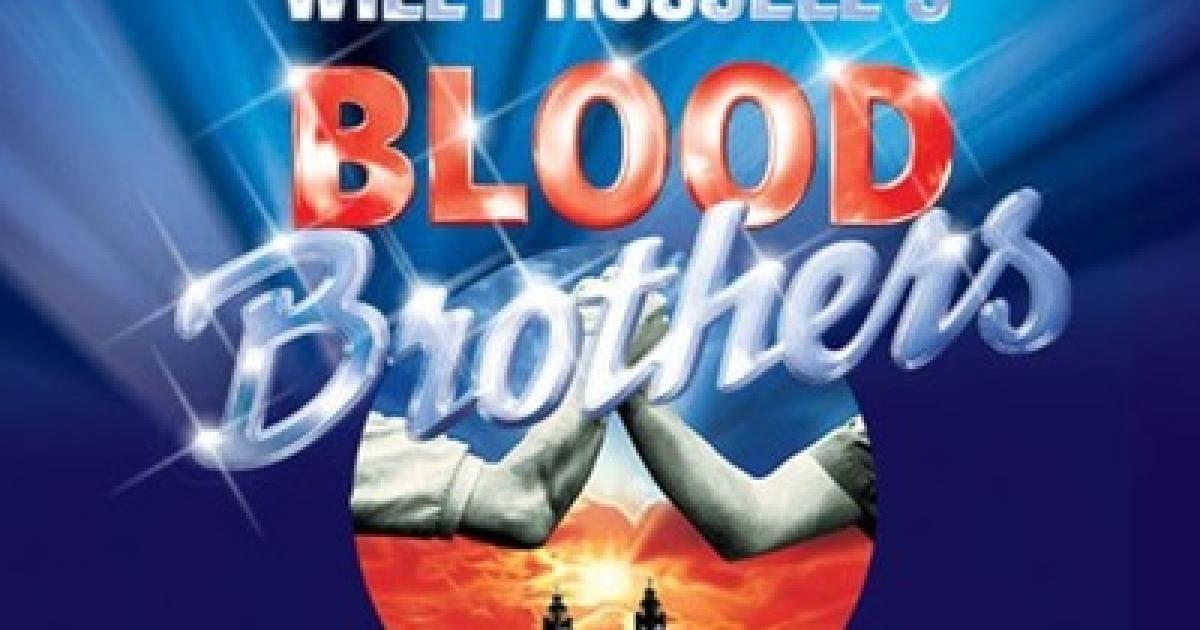 Blood Brothers - a Heartbreaker
Tuesday, September 5th, 2006
BLOOD BROTHERS by Willy Russell
Directed by Bob Tomson and Bill Kenwright
Phoenix Theatre,
Charing Cross Road, London, England
LONDON, ENGLAND - I did not get to see Willy Russell's "Blood Brothers" during its Canadian run and I missed it on Broadway. But I am so very glad that I did not miss it here in London. It is a moving musical drama and this is a quality production.
Willy Russell wrote book, music and lyrics and touched on many issues; the randomness of fate, class opportunity and the lack thereof, morality and ethics, criminal behaviour, depression and drugs and above all love, its beauty and its power to destroy.
Set against the backdrop of Liverpool, the story is about a working class mother of seven, struggling to bring up her kids after deadbeat dad pushes off, who finds that he has left her pregnant with twin boys. She is coerced into giving up one of the twins who is brought up in a wealthy home. Not knowing that they are brothers the twins meet as children and become "blood - brothers". When they meet again as hormonally active teenagers the scene is set for tragedy.
The production opens dramatically and powerfully with the tragedy. We see the scene unfold behind a scrim as the two young men walk forward and lie down on stretchers and the crowd gathers. The tension is high and the story is riveting as you see the tragedy, that you know is coming, unfold before your eyes.
The first act is set in downtown Liverpool. A background skyline divides the set into the slum housing where Mrs. Johnstone and her children live and the wealthier neighbourhood of the Lyons family. In the second Act a rural backdrop shows the move of both families out to the countryside. Although I did not think the songs were particularly "hummable" as Russell comments on his program notes, the music overall was great with variation in pace and tone. There were times when I could barely keep my feet from moving to the beat, and other times when I had to keep back tears.
Whatever they are doing it is certainly drawing young people in droves into the theatre.