Review From The House
READ IT • SEE IT • TASTE IT • LIVE IT
Wonderful Women Welcome Winter Event: Friendship and Feasting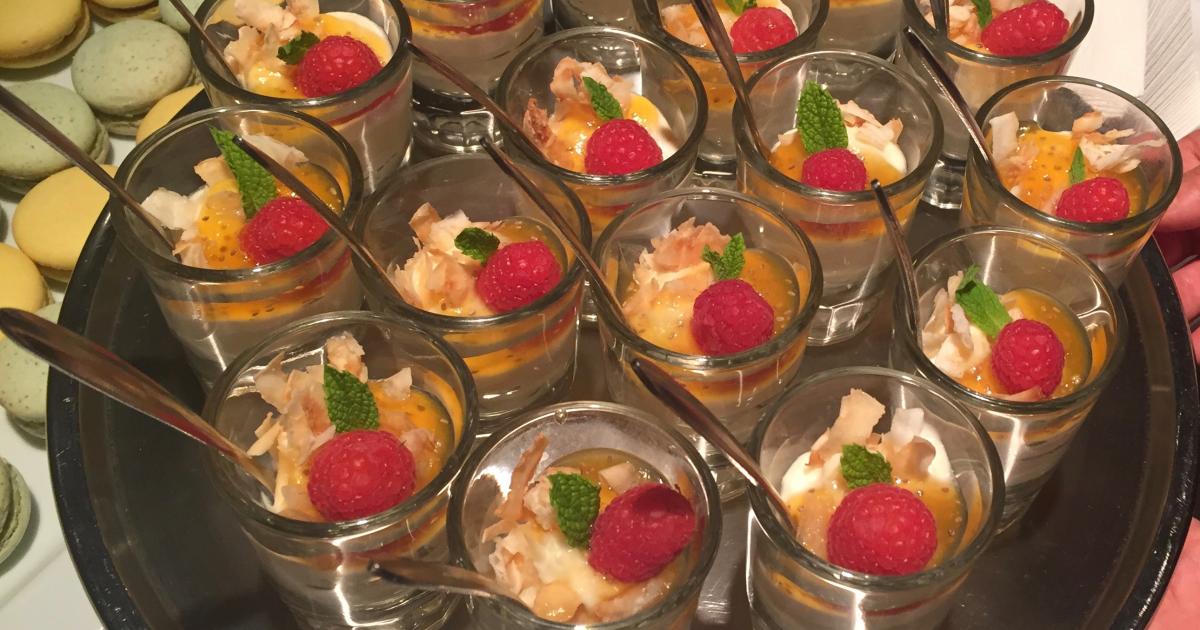 Wonderful Women Welcome Winter Event: Friendship and Feasting
Wednesday, October 4th, 2017
The Wonderful Women Vancouver Network held our first fall social event on Tuesday evening this week, previous events having been held in the spring. The location for our Wonderful Women Welcome Winter event was the Lounge and Bar at the Granville Island Hotel. Amanda and I took our water ferry across to Granville Island and met Cathy, our co-organizer, to get set up and meet the staff who would be facilitating the event.
We thought it was the perfect space for a fun gathering of new and old friends  - spacious enough to accommodate 100 people, but with flexible table settings so a smaller group could gather in small seatings but move easily between groups.
As most people were coming straight from work, food was an important part of the event planning. We had a great list of canape options to choose from as well as a tempting assortment of desserts. Bearing in mind the need to satisfy carnivore and vegetarian preferences, as well as  have gluten-free alternatives, this is the menu we settled on.
A table of platters was laid out to be ready when the guests arrived, and as expected most people headed straight there before heading to the bar to pick up their choice of beverage. We had three platter selections; a charcuterie platter with mustards, compotes and pickles, a cheese board of local and international cheeeses with grapes, berries, house compote and maple nuts; and a platter of sliced fresh fruit with berries.
Once the majority of guests had arrived we had a selection of canapes that were passed around by our server. She was great, making sure that late comers did not miss out on getting a taste of every appetizer. I sampled each one of our selections and had  difficulty in selecting a favorite.
The crispy crab cakes were served with beet and horse radish aioli. The vegetarian spring rolls had a ginger papaya mango dipping sauce. The foraged wild mushroom crostini with herb puree, roasted garlic, with manchego cheese was another vegetarian option.The two canapes suitable for gluten sensitive women were the Lamb Rack Lollies crusted with honey and cashew, and served with red pepper coulis and the Chilled prawn with charred lemon aioli and classic cocktail sauce.
The chicken chicken satay was grilled with sweet soy and ginger, peanut sauce.
Even though my tastebuds tend to favour savoury rather than sweet foods, I could not resist the amazing dessert treats that were so temptingly displayed.
The feature picture shows the Vanilla Bean cheesecake with raspberry coulis served in indivdual glasses.
The macroons went quickly.  Other favorites were the mini lemon meringue tarts and chocolate malt tarts.
It was lovely to reaquaint myself with friends and colleagues from my previous work life, and to meet many new Wonderful Women.  Our sign attracted several women passing by the lounge who were intrigued by the Wonderful Women Vancouver Network logo, and wanted to find out how they too could become part of our growing Wonderful Women Network and attend our next event.
If you want to learn more, drop me an email.