Review From The House
READ IT • SEE IT • TASTE IT • LIVE IT
Two Foodies meet in Whistler, BC for Fall Feasting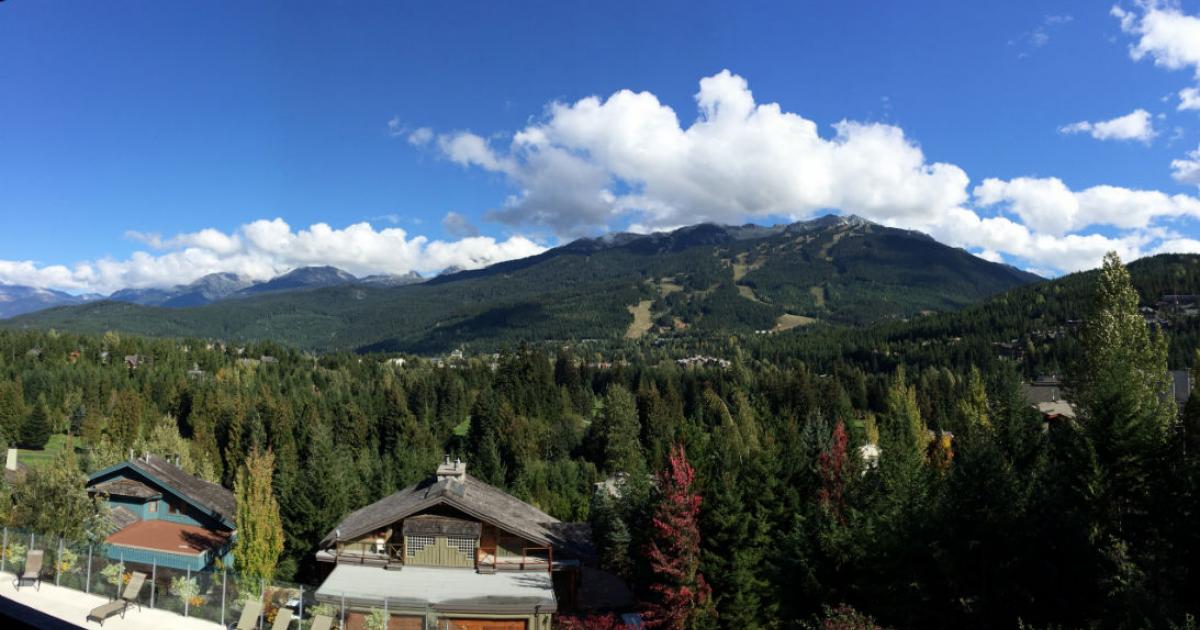 Two Foodies meet in Whistler, BC for Fall Feasting
Monday, September 21st, 2015
Yesterday I faced down another fear and crossed a challenge off my "to conquer" list. I realize that those hardy souls who commute daily for an hour or more to get to work will think I am a real wimp but honestly the last time I set off  to drive solo to a distant destination was about twenty years ago... and that journey ended in a minor catastrophe from which I was saved by a gang of Hells Angel's bikers. That's a story for a later post.
If I ever want to sell my precious little seaspray-green 2000 Audi, I could truly advertise it as "having been rarely driven by a light-footed little lady."  Living  downtown I walk almost everywhere - I think I have put maybe 500 km on my car in  the past year.
So the thought of driving up to Whistler by myself in torrential rainfall and with often limited visibility frankly made me quite anxious and it was with great trepidation that I set off an hour later than planned, hoping to arrive before it got dark.
My motivation for going was that I had decided to take up my timeshare week in one of the WhiskiJack resorts, and a food-blogging friend was coming in from the US to join me later that night. So despite the lousy weather, delaying for a day or so till the downpouring stopped was not an option.
As I drove my small  close to the speed limit of 90 to 100 km/hour along the unfamiliar and often  winding road, the beauty of the scenic drive lost in curtains of fog and driving rain, I was passed by big cars, huge vans and SUVs, going way faster than me despite the poor driving conditions. The knot in my stomach continued unabated till I saw the turnoff to Creekside. But at least there was no snow to contend with !
I found my way to the check-in office to collect the keys and arrived at the resort with enough time to lug my suitcases up to the unit and still make it into the village to pick up some grocery supplies. Ofcourse being me I brought enough catch-up work to keep me busy for a month instead of a week - hence the suitcases!
The unit is spacious and very comfortable with a great view of the mountains - sans snow right now. Here are some pictures.
My  pal arrived late that evening from her blogging conference in Seattle, and despite the fact that both of us were pretty exhausted, we chatted into the early hours of the morning, catching up and planning our week of food explorations in Whistler.
When I checked back on my website I realized it was four years since my last foodie visit to Whistler:  Here is the link to that Travelblogue index showing the restaurants reviewed on that visit.
Destination Whistler, BC: Five Days of Fine Dining.
The next post will feature the index to our current foodie experiences on this 2015 Fall trip.