Review From The House
READ IT • SEE IT • TASTE IT • LIVE IT
A Thanksgiving caramelized yam and scallion soup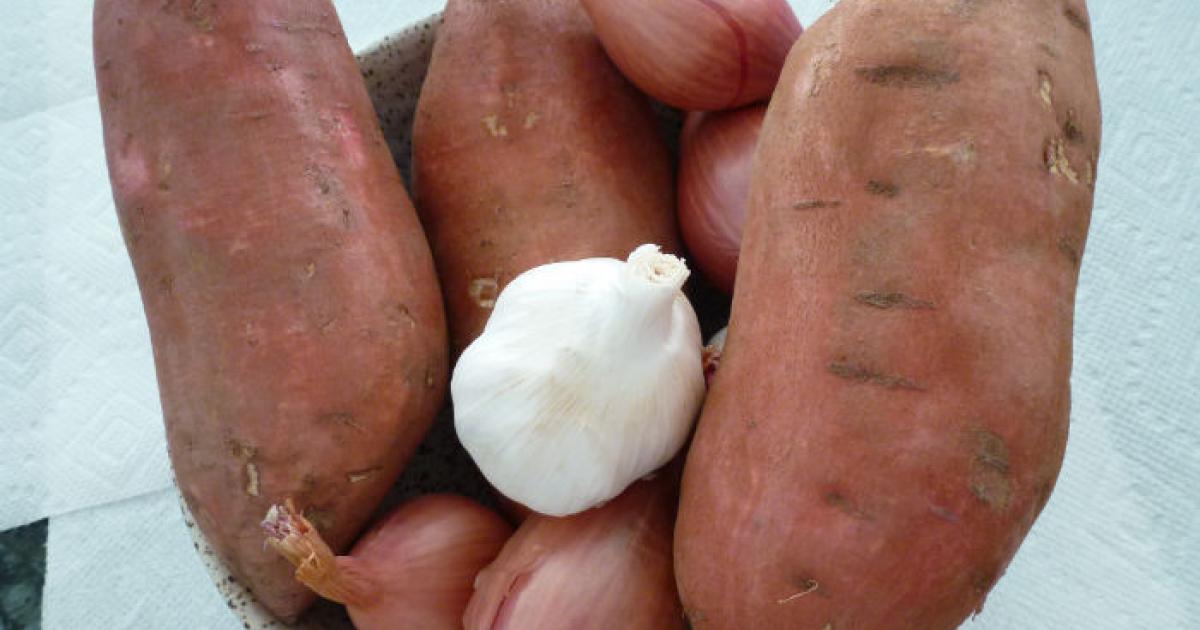 A Thanksgiving caramelized yam and scallion soup
Thursday, November 27th, 2014
The subtle sweetness of caramelized yam, scallion and garlic blended into a rich, thick creamy soup was my choice for a hearty start to a Thanksgiving lunch.  Canadian Thanksgiving was over 6 weeks ago and today it is the USA that celebrates.
I have so much to be grateful for that two celebrations seem very appropriate so I raise my spoon to my family and friends in the US and give thanks with them, albeit from a distance.
My favorite soup requires minimal effort and few ingredients. After scrubbing the exterior of the orange yams (also called sweet potatoes) I bake them at 400º F till the skin cracks, a rich brownish caramel spills out and they are tender right through. It can take anything from 50 to 80 minutes depending on the size and diameter of the yam. I just keep checking from time to time. I also throw the scallions into the same roasting pan. They usually take much less time to bake.
I have a garlic roaster that I bought several years ago on a trip to New Orleans. In a restaurant in the French Quarter I first tasted Roasted Garlic Icecream and was so inspired that the next day I visited a kitchenware store and found the garlic roaster that I have used ever since.
Once the yam, scallions and garlic are tender, I simply blend them in my Cuisinart processor, add the mixture to a cup or so of soup stock in my soup pot and simmer till the soup is heated through. Just before serving, I add a dash of sweet sherry. I have fine sliced green onions and creme fraiche in little bowls on the side, and invite my guests to dish up for themselves and enjoy.
Happy Thanksgiving to all.