Review From The House
READ IT • SEE IT • TASTE IT • LIVE IT
Supping in Vancouver: Vij's Restaurant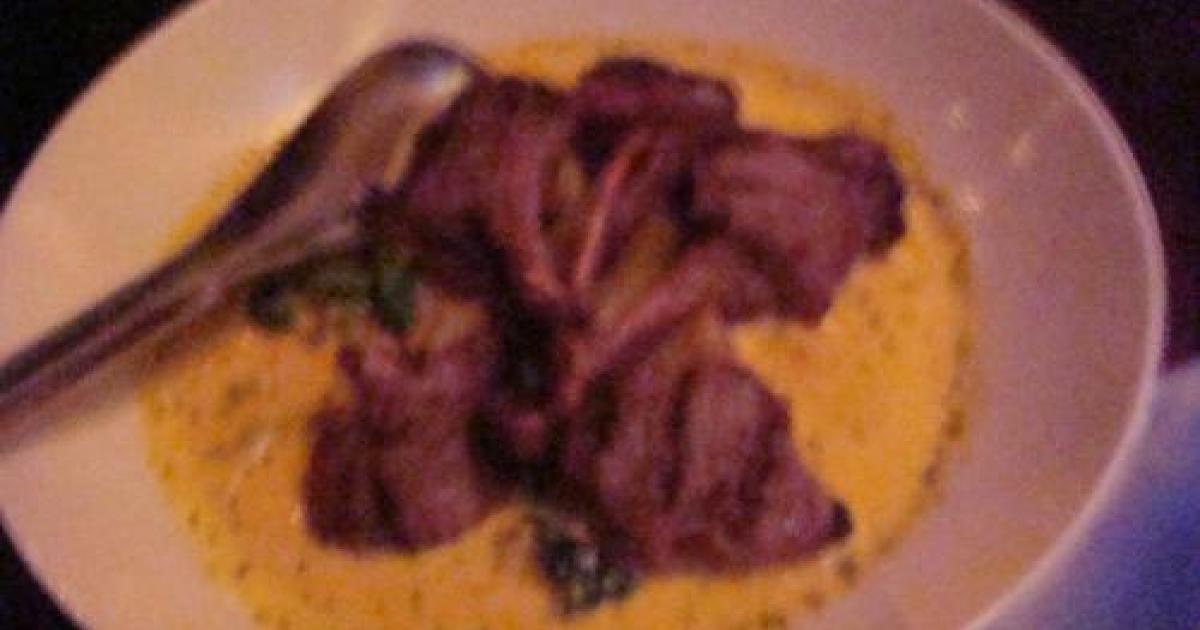 Supping in Vancouver: Vij's Restaurant
Friday, October 31st, 2008
Vij's Restaurant
1480 11th Avenue West
Vancouver
(604) 736-6664
It has been ages since I visited Vij's so when my friend suggested we go there for a pre-show meal I agreed eagerly. The restaurant opens at 5:30 and most of the tables are occupied before six pm, leaving the option of waiting in the bar  area or eating next door at Vij's Rangoli diner. While I visited the box office to pick up the tickets, my friend made straight for the restaurant and got one of the last three tables.
Within a few minutes of my joining her at the table, we were offered a cup of chai tea and a glass of ice water was poured from a carafe which was left on the table for when we needed a refill. While we were studying the menu, servers came around to offer pakora, a deep fried vegetable fritter, and puri, a fried, unleavened bread snack, to keep the hunger pangs at bay.
For a small appetizer, we settled on dungeness crab in coconut and cilantro served in a spoon, with candied beets (shown on the right). Then we chose two main dishes to share.
The first was duck breast marinated in ground mustard seed and ginger paste with sautéed yellow and green zucchini. It was delicious  - perhaps a touch too spicy for my palate but wonderful soaked up with rice and naan. Oh those carbs - but it would take a far stronger willed person than me to resist those amazing flavours.
But the entree of wine marinated lamb popsicles in fenugreek cream curry  on turmeric spinach potatoes was the piece de resistance (shown at top). The thin lamb slices melted like butter on the tongue and the  fenugreek cream sauce - well I can only say that if my parents had not raised me to behave nicely in public, I would have been lapping the sauce from the bowl  and purring like a kitten.  As it was I had to make do with sopping it up with rice and more naan.
 An extra hour in the gym tomorrow is definitely called for but it was worth every calorie.  And it was great to see a kitchen with an all-female kitchen staff who were smiling and laughing as they worked.