Review From The House
READ IT • SEE IT • TASTE IT • LIVE IT
Supping in Vancouver: Urban Thai Bistro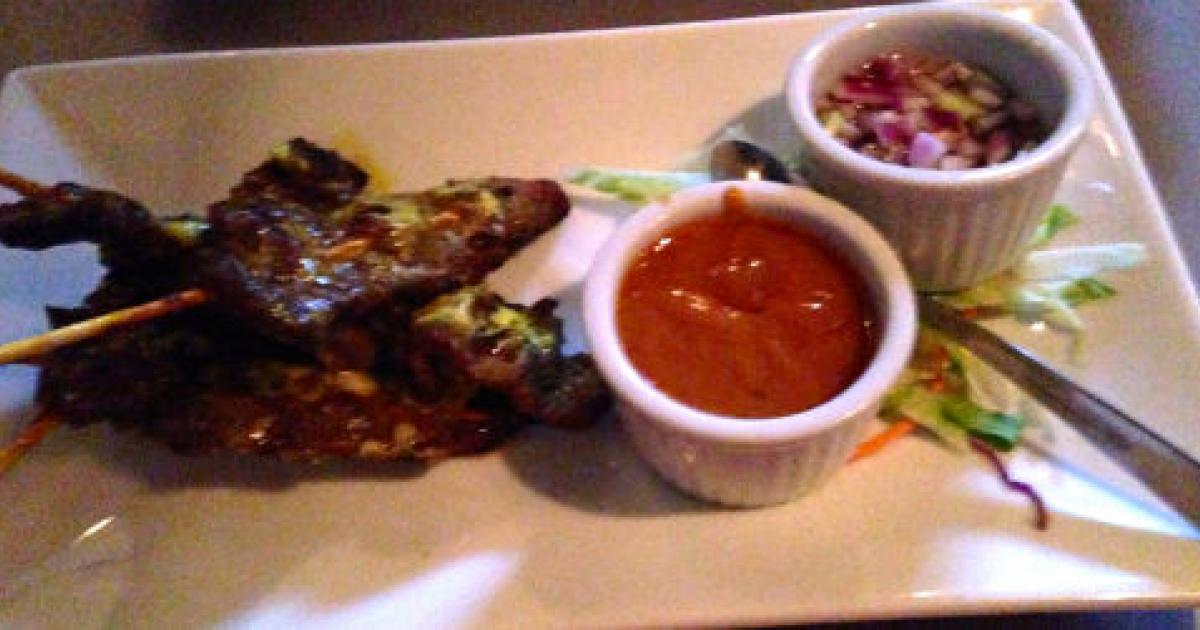 Supping in Vancouver: Urban Thai Bistro
Wednesday, May 28th, 2014
Urban Thai Bistro
1119 Hamilton Street, Yaletown
Vancouver
Phone (604) 408-7788
After a hard day of training, the thought of my usual "nutritionally correct" supper of baked salmon and green salad was not really appealing, and instead we decided to head up to the local restaurant rows on Hamilton and Mainland Streets and pick somewhere for dinner.
We opted to visit Urban Thai Bistro which somehow I had not tried before although it has been there since I moved to Yaletown, several years ago. Part of the Thai House Group, Urban Thai has recently remodelled, brought in new Thai chefs and revamped the menus.
I picked two starter dishes, the Thai ostrich satay and the crispy wonton, deep fried with minced pork and tiger prawns and sweet chili plum sauce. Both were very tasty and the ostrich satay very tender.
My dining companion went for the Tom Yum soup ( a clear spicy hot, sour soup with kaffir lime leaves, lemon grass and mushrooms) and the Keang Panang Tiger prawns with jasmine rice.
The flavours were delicious, the service good and the cost very reasonable. All good reasons to return for another visit.