Review From The House
READ IT • SEE IT • TASTE IT • LIVE IT
Supping in Vancouver: TenTenTapas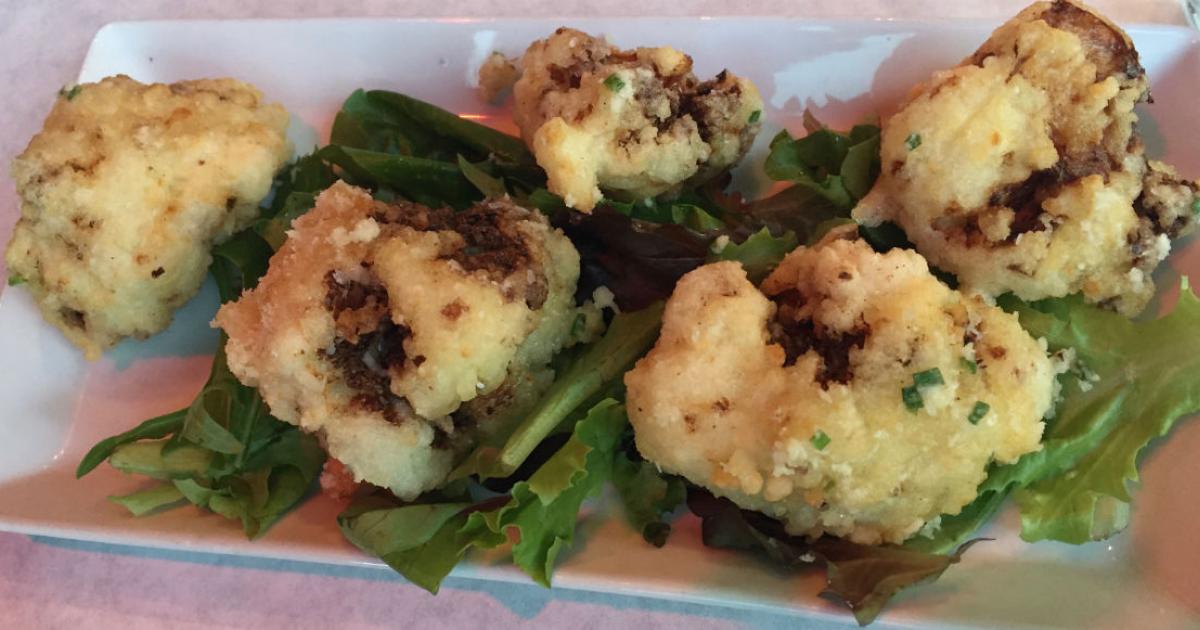 Supping in Vancouver: TenTenTapas
Monday, May 29th, 2017
TenTen Tapas
1010 Beach Avenue, Vancouver
Ph: (604) 689 -7800
What a great way to end a fun birthday day … Fresh from a 3 hour Hustle workshop (think Saturday Night Fever! but not the line dance), I strolled along the False Creek sea wall to a small restaurant overlooking the water, to share tapas and wine with friends and listen to cool jazz.  
Ten Ten Tapas features live music. We were seated right next to jazz horn player   Gabriel Mark Hasselbach, who played and also sang songs that I've loved from early days. While we were deciding on our choices, we were presented with an amuse bouche of watermelon, with feta and basil.
Our tapas selection included a special of delicate spot prawns, Calamari pan-seared with pomodoro sauce, capers,chili and parsley, and a half rack of slow-roasted Canadian baby back ribs brushed with pequillo pepper glaze  and a  jicama slaw. 
I love spot prawns but the best dish of the night was the krispy fried cauliflower with truffle oil, lemon, chilies and parmesan. I could have made a meal of that alone.
As this was supposed to be a very low key , under the radar birthday celebration, I was surprised by the arrival of a trio of desserts: passionfruit ice-cream, lemon tart and a decadent chocolate ganache complete with sparkler - and accompanied by a rendering of happy birthday.
We shared our desserts happily and then strolled back along the sea wall, enjoying the warmth of the summer evening. Vancouver at its best.